When we still want what we know God would not choose for us either at all or at this time what do we do? First, know we are not alone. There has no temptation touched us but what is common to man. God will not allow us to be tempted beyond what we can bear. Next, cry out to Him for deliverance. When desires for those things that would satisfy our flesh surface, cry out to God who hears. He understands our sorrows and can sympathize with our weaknesses, for He dwelt in flesh as we do, but no sin was found in Him.
When temptation strikes to return to Egypt (land of captivity) rather than continue on into Canaan Land (land of promise), let us seek the Lord with all our hearts, for He will be found. At times, we must cry out to Him to change our hearts and desires for we may want that which is not His will for us. Even in the most feverish temptation to return to what we want, lay this desire bare before Him who knows us and will strengthen us to endure and overcome. He will change our hearts and align our desires with His own. When our desires are One with His, what a place of peace and rest! Here He leads us to graze in green pastures and seek refreshment beside quiet waters.
Let us set our minds upon Him and do not dwell on this or that thing that entices and leads us astray from the purposes for which we were created and the calling we have received of Him. Commit those thoughts of what if or what could have been or what could be if accomplished in my own strength, way, and timing. Commit these to Him who knows what He has planned for our lives, for His ways are higher than ours. In this place of resisting temptation, we must set our thoughts completely on Him and the allurements will lose their hold. Let us move on with Him to a land that He will show us and a gift/talent that He will impart and strengthen us to pour out, so that we and others may live in His abundance.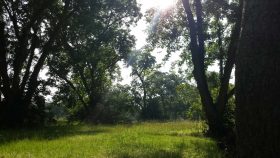 "I will love thee, O Lord, my strength. The Lord is my rock, and my fortress, and my deliverer; my God, my strength, in whom I will trust; my buckler, and the horn of my salvation, and my high tower. I will call upon the Lord, who is worthy to be praised: so shall I be saved from mine enemies. The sorrows of death compassed me, and the floods of ungodly men made me afraid. The sorrows of hell compassed me about: the snares of death prevented me. In my distress I called upon the Lord, and cried unto my God: he heard my voice out of his temple, and my cry came before him, even into his ears."  Psalm 18:1-6
"I will bless the Lord at all times: his praise shall continually be in my mouth. My soul shall make her boast in the Lord: the humble shall hear thereof, and be glad. O magnify the Lord with me, and let us exalt his name together. I sought the Lord, and he heard me, and delivered me from all my fears. They looked unto him, and were lightened: and their faces were not ashamed. This poor man cried, and the Lord heard him, and saved him out of all his troubles."  Psalm 34:1-6
"But with many of them God was not well pleased: for they were overthrown in the wilderness. Now these things were our examples, to the intent we should not lust after evil things, as they also lusted. Neither be ye idolaters, as were some of them; as it is written, The people sat down to eat and drink, and rose up to play. Neither let us commit fornication, as some of them committed, and fell in one day three and twenty thousand. Neither let us tempt Christ, as some of them also tempted, and were destroyed of serpents. Neither murmur ye, as some of them also murmured, and were destroyed of the destroyer. Now all these things happened unto them for examples: and they are written for our admonition, upon whom the ends of the world are come. Wherefore let him that thinketh he standeth take heed lest he fall. There hath no temptation taken you but such as is common to man: but God is faithful, who will not suffer you to be tempted above that ye are able; but will with the temptation also make a way to escape, that ye may be able to bear it."   I Corinthians 10:5-13
"Neither is there any creature that is not manifest in his sight: but all things are naked and opened unto the eyes of him with whom we have to do. Seeing then that we have a great high priest, that is passed into the heavens, Jesus the Son of God, let us hold fast our profession. For we have not an high priest which cannot be touched with the feeling of our infirmities; but was in all points tempted like as we are, yet without sin. Let us therefore come boldly unto the throne of grace, that we may obtain mercy, and find grace to help in time of need."  Hebrews 4:13-16