I see your care of the details. Do all of these as unto Me. I am teaching you to offer up every detail of your life to Me, for I have need of you. What I am bring in you into requires that each effort, each desire, each thought be lived in Me. Offer all of these to Me and I will bring forth all I desire through you and here you will find the desires of your heart met and multiplied.

     I see each  heartbreak, each joy, each failure, each accomplishment – for I bear these with you, I am so near to you. My love, be not discouraged, but look ahead to Me and know there is so much more in eternity. Just let me have your life in time so I may use you to bring my will on earth as it is in Heaven.

     I love you , My child, and in this walk I will reveal more of Myself to you. Know that I see each sparrow fall, I have a name for each star, I even number the hairs of your head. Know that I am aware of all the details and honor me with how you approach each. Be not discouraged at the tasks before you, let Me strengthen you. Let me take you beyond what you can imagine or know as possible. Let us build together, My love.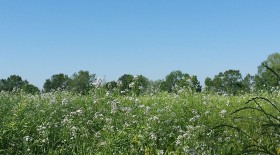 "'And you, my son Solomon, acknowledge the God of your father, and serve him with wholehearted devotion and with a willing mind, for the Lord searches every heart and understands every desire and every thought. If you seek him, he will be found by you; but if you forsake him, he will reject you forever. Consider now, for the Lord has chosen you to build a house as the sanctuary. Be strong and do the work.' Then David gave his son Solomon the plans for the portico of the temple, its buildings, its storerooms, its upper parts, its inner rooms and the place of atonement."  …" 'All this,' David said, 'I have in writing as a result of the Lord's hand on me, and he enabled me to understand all the details of the plan.' David also said to Solomon his son, 'Be strong and courageous, and do the work. Do not be afraid or discouraged, for the Lord God, my God, is with you. He will not fail you or forsake you until all the work for the service of the temple of the Lord is finished.'"  I Chronicles 28:9-11, 19-20
"He heals the brokenhearted and binds up their wounds. He determines the number of the stars and calls them each by name. Great is our Lord and mighty in power; his understanding has no limit."  Psalm 147:3-5
"Are not two sparrows sold for a penny? Yet not one of them will fall to the ground outside your Father's care. And even the very hairs of your head are all numbered. So don't be afraid; you are worth more than many sparrows."  Matthew 10:29-31