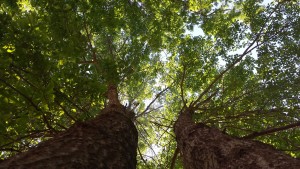 When we've prayed, done all He has prompted us to do, then what? Ours is to rest in His peace and stay focused upon Him. Yet, how challenging it is to believe God is working behind the scenes and maintain calm. At times, we want to run ahead and make things happen, especially if we know God's heart over a situation or we are not in the most comfortable of places when we are told to remain still. Sometimes He calls us to action and other times He calls us to wait. In these times of waiting, we may be tempted to make our own way or even run in the opposite direction to get relief. Alas, there is never such a relief and fulfillment when we do things in God's way and timing.  Why must we wait? Perhaps there is something more that needs to be refined out of us, worked into us, or maybe He is preparing the hearts of others. When we wait upon God, we demonstrate a full reliance upon Him and a deep trust that He is orchestrating where we cannot see.
Oswald Chambers served God as an evangelist and teacher during the late 1800s and early 1900s. From his writings, we see that he held an elevated understanding of how God works. Chambers reveals the difference between working with God and working for Him: "It is much easier to do something than to trust in God; we mistake panic for inspiration. That is why there are so few fellow workers with God and so many workers for Him. We would far rather work for God than believe in Him. Am I quite sure that God will do what I cannot do? I despair of men in the degree in which I have never realized that God has done anything for me. Is my experience such a wonderful realization of God's power and might that I can never despair of anyone I see? Have I had any spiritual work done in me at all? The degree of panic is the degree of the lack of personal spiritual experience" (Oswald Chambers).
Do we operate from the root of panic or out of the delights of inspiration from the Lord? Moving from a place of panic produces a burdensome walk where we have to continually bear the pressures and heaviness of the circumstance we create. Inspiration always leads to life and peace. When we do it God's way and work with Him in all matters concerning our lives, our steps are lighter, our trust in Him is evidenced, our rushed pace is slowed down so that we sense His presence, heart, and pleasure. In this state of complete trust and walking to His cadence, we even catch the beauty that others often miss.
Let us not rush the great and detailed work of God, but let us stay watchful in prayer and waiting and move as He prompts. Do not think time has gone too long for God to bring forth His will on earth and turn and leave a blessing. Let us stay in step with Him who sets the rhythm of our lives.
"My Utmost For His Highest" by Oswald Chambers (p. 111, June 1 Devotion).  Barbour and Company. ISBN 1-55748-054-0
"

Truly my soul waiteth upon God: from him cometh my salvation. He only is my rock and my salvation; he is my defence; I shall not be greatly moved. How long will ye imagine mischief against a man? ye shall be slain all of you: as a bowing wall shall ye be, and as a tottering fence. They only consult to cast him down from his excellency: they delight in lies: they bless with their mouth, but they curse inwardly. Selah. My soul, wait thou only upon God; for my expectation is from him. He only is my rock and my salvation: he is my defence; I shall not be moved. In God is my salvation and my glory: the rock of my strength, and my refuge, is in God. Trust in him at all times; ye people, pour out your heart before him: God is a refuge for us. Selah.

"  Psalm 62:1-8
"

Devote yourselves to prayer, being watchful and thankful.

"  Colossians 4:2