Do not despise the days of small beginnings and do not lose heart in the days of silence. When nothing seems to fit your heart for adventure in your current circumstance, just be faithful where I've placed you and watch Me make the way. Am I not teaching you to depend and trust in Me even against your own feelings? In restlessness, dread, or  depression these are only feelings – be umnmoved by these. Let your song of praise echoes to My ears and let Me hear your trust that all is well.
     It only takes a moment for Me to break upon you as a wave of blessing and change everything. Continue to submit each task to Me and feel My delight. Pour out My grace upon all those around you, even when you feel impatient and nerves grating, pour out by faith. This  honors Me. Will I not turn and leave a greater blessing than you can contain, a path filled with baskets of loaves and fishes for you to give out and feed the hunger and meet the needs of men and women.
     When it seems the well are dry and parched, turn to Me only for a moment and let Me fill you up with My joy, peace, confidence, and inspired ideas birthed from My Spirit living in you. My love, I desire you to pour out, know that I will equip and supply. Just be patient where you are and let Me determine the times and seasons for your next steps. Be at ease, all is well.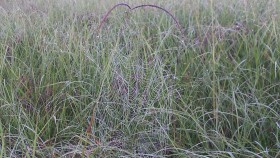 "

Isaac's servants dug in the valley and discovered a well of fresh water there.

 

But the herders of Gerar quarreled with those of Isaac and said, 'The water is ours!' So he named the well Esek, because they disputed with him.

 

hen they dug another well, but they quarreled over that one also; so he named it Sitnah.

He moved on from there and dug another well, and no one quarreled over it. He named it Rehoboth, saying, 'Now the

Lord

has given us room and we will flourish in the land.'

From there he went up to Beersheba.

 That night the

Lord

appeared to him and said, 'I am the God of your father Abraham. Do not be afraid, for I am with you; I will bless you and will increase the number of your descendants for the sake of my servant Abraham.'"  Genesis 26:19-24