Who do you believe that I am? Read My word to see the revelation of the Christ. Observe creation that displays the works of my hands. Take in who I Am and watch the concerns you have melt away, for you understand that I desire to fellowship with you.

     Consider all of creation – the moon, starry host, the sea and all that is therein, and the beauty of the land I've given you to live on. See the vast differences in climates and an endless array of organisms and beauty in the details. See who I Am. Ponder who I Am rather than the worries of your day and life. When you lift your mind to Me your perspective is changed. Come up My love, let Me show you more.

     Open wide your mouth and I will fill it. Hunger for Me and I will fill you; thirst for Me and I will quench you – even beyond what you thought was possible in your life and through your frame. Let Me be God in your life.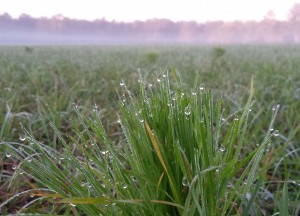 "The Lord said to Moses, 'How long will these people treat me with contempt? How long will they refuse to believe in me, in spite of all the signs I have performed among them?'"  Numbers 14:11
"He says, 'Be still, and know that I am God; I will be exalted among the nations, I will be exalted in the earth.'"  Psalm 46:10
"O Lord, how manifold are thy works! in wisdom hast thou made them all: the earth is full of thy riches."  Psalm 104:24
"The Lord said to Moses, 'How long will these people treat me with contempt? How long will they refuse to believe in me, in spite of all the signs I have performed among them?'"  Numbers 14:11
"'You are my witnesses,' declares the Lord, 'and my servant whom I have chosen, so that you may know and believe me and understand that I am he. Before me no god was formed, nor will there be one after me.'"  Isaiah 43:10
"'But what about you?'" he asked. 'Who do you say I am?' Peter answered, 'You are the Messiah.'"  Mark 8:29
"Jesus said to her, 'I am the resurrection and the life. The one who believes in me will live, even though they die; and whoever lives by believing in me will never die. Do you believe this?'"  John 11:25-26
"'Do not let your hearts be troubled. You believe in God; believe also in me.  My Father's house has many rooms; if that were not so, would I have told you that I am going there to prepare a place for you?  And if I go and prepare a place for you, I will come back and take you to be with me that you also may be where I am. You know the way to the place where I am going.'" Thomas said to him, 'Lord, we don't know where you are going, so how can we know the way?' Jesus answered, 'I am the way and the truth and the life. No one comes to the Father except through me. If you really know me, you will know my Father as well. From now on, you do know him and have seen him.' Philip said, 'Lord, show us the Father and that will be enough for us.' Jesus answered: 'Don't you know me, Philip, even after I have been among you such a long time? Anyone who has seen me has seen the Father. How can you say, 'Show us the Father'? Don't you believe that I am in the Father, and that the Father is in me? The words I say to you I do not speak on my own authority. Rather, it is the Father, living in me, who is doing his work. Believe me when I say that I am in the Father and the Father is in me; or at least believe on the evidence of the works themselves. Very truly I tell you, whoever believes in me will do the works I have been doing, and they will do even greater things than these, because I am going to the Father. And I will do whatever you ask in my name, so that the Father may be glorified in the Son. You may ask me for anything in my name, and I will do it.'"  John 14:1-14