A clean slate upon which to display My handiwork, My giftings, and pour out My love for the nations is what I desire you to have. Forgive, release, unstop those wounds that you endured both provoked and unprovoked. My love, you say, "But I do not think of those things, I do not have those people in my life." My love, you haven't forgiven them. Forgive those who curse you and spitefully use you, those who have shown hate, and stirred up strife.
     Release these to Me, bless them in My name, pray for these to know Me. Then you will be a clean canvas for Me to paint My masterpiece upon. How sweet your praise will sound through a voice where no guile is found. How fragrant your offerings of worship from a heart free of the ties that bind you in harboring hate and unforgiveness.
     How easy My flow through the works of your hands. How light the burden on your shoulders as you take upon My yoke and release the heavy yoke of despair and keeping score of wrongs done to you and others. How My creativity will flow through your mind and inspire you to even greater works for My honor and glory. How impactful will the giftings I've given you be upon those around you and even surprising to your own self, for you will be a vessel clean, set free, and walking in My love and authority.
     Yes, My authority. As you release all to Me I give you My authority to bring forth signs and wonders in the earth so all men may see Me and know that I Am God, that I Am your God.Trust Me to care and concern Myself with these matters that have, do, and will concern you. But you concern yourself with Me as a joyful, trusting child holding the Father's hand and beholding the world with excitement and wonder. Ask Me of new things and I will tell you.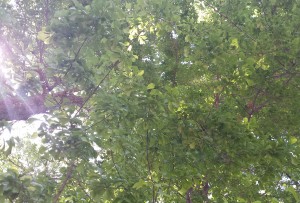 "T

his, then, is how you should pray: '

Our Father in heaven,

hallowed be your name,

your kingdom come,

your will be done,

on earth as it is in heaven.

Give us today our daily bread.

And forgive us our debts,

   

as we also have forgiven our debtors.

And lead us not into temptation,

but deliver us from the evil one.

'

For if you forgive other people when they sin against you, your heavenly Father will also forgive you.

 

But if you do not forgive others their sins, your Father will not forgive your sins.

" Matthew 6:9-15
"

And, behold, they brought to him a man sick of the palsy, lying on a bed: and Jesus seeing their faith said unto the sick of the palsy; Son, be of good cheer; thy sins be forgiven thee.

And, behold, certain of the scribes said within themselves, This man blasphemeth.

And Jesus knowing their thoughts said, 'Wherefore think ye evil in your hearts?

For whether is easier, to say, 'Thy sins be forgiven thee;' or to say, 'Arise, and walk?'

But that ye may know that the Son of man hath power on earth to forgive sins, (then saith he to the sick of the palsy,) 'Arise, take up thy bed, and go unto thine house.'

"  Matthew 9:2-6
"

Then Peter came to Jesus and asked, 'Lord, how many times shall I forgive my brother or sister who sins against me? Up to seven times?'

Jesus answered, '

I tell you, not seven times, but seventy-seven times.'

Therefore, the kingdom of heaven is like a king who wanted to settle accounts with his servants.

 

As he began the settlement, a man who owed him ten thousand bags of gold was brought to him.

Since he was not able to pay, the master ordered that he and his wife and his children and all that he had be sold to repay the debt.

At this the servant fell on his knees before him. 'Be patient with me,' he begged, 'and I will pay back everything.'

 

The servant's master took pity on him, canceled the debt and let him go.

But when that servant went out, he found one of his fellow servants who owed him a hundred silver coins. He grabbed him and began to choke him. 'Pay back what you owe me!' he demanded.

His fellow servant fell to his knees and begged him, 'Be patient with me, and I will pay it back.'

But he refused. Instead, he went off and had the man thrown into prison until he could pay the debt.

 

When the other servants saw what had happened, they were outraged and went and told their master everything that had happened.

Then the master called the servant in. 'You wicked servant,' he said, 'I canceled all that debt of yours because you begged me to.

 

Shouldn't you have had mercy on your fellow servant just as I had on you?'

 

In anger his master handed him over to the jailers to be tortured, until he should pay back all he owed.

This is how my heavenly Father will treat each of you unless you forgive your brother or sister from your heart.'"

  Matthew 18:21-35