The Lord brings opportunity to shed His light in the everyday whether we are alone or in a crowd. How important it is to commune with the Father at all times. To have forgiveness in our hearts and joy rather than bitterness and strive. With these latter how distracted we can become from the needs of those around us and how focused we will be on our own unmet desires. This is the crux of belief or doubt: Do we believe God works together for good to them that love God, to them who are the called according to His purpose (Romans 8:28) or do we fret over situations that we cannot see the way out of in our own strength and tactics toward manipulation? Oh let us dare to believe and see how marvelously the Lord will work. Even during those times in our lives we would prefer not to go through, we can walk in Kingdom abundance and fruitfulness.
In having a mold-able heart of gratefulness and peace we will be ready for those unexpected, but divinely orchestrated, encounters whether alone or with others. When we find ourselves alone we can still be fruitful, for the Holy Spirit can impress us to pray and intercede for another who may be close or around the world since God is not limited by time or space. He can even use this time to work mightily within our own hearts and bodies to change us into His image. When we are with others He can prompt us to lay hands on the sick, give a words of wisdom, knowledge, or understanding to build another up, and even bring forth all those "greater works" Jesus said we would do. We don't have to be in a formal service of worship with other like-minded believers to witness God's touch. It can be in the common ways, which is how we see Jesus moved many times. In walking down a busy street or traveling down a lonely path He poured out and shed light on those who were in darkness, who had need of Him. He lifted them to a higher level of existence and purpose through the touch of the Almighty. Oh, how He invites us to operate in this way in our own lives.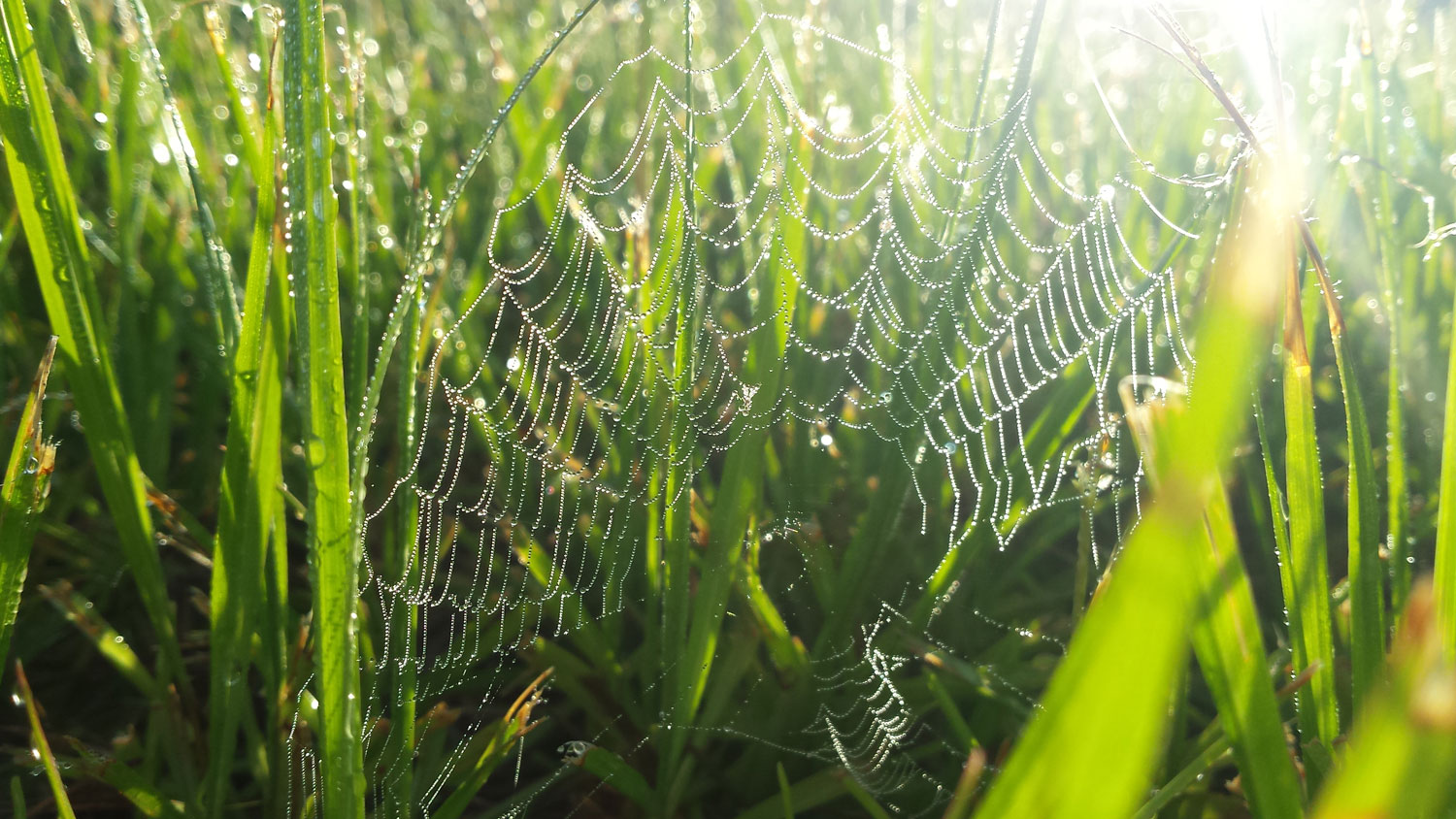 There are so many ways God can enter us into such divinely orchestrated meetings to bring light and lift up those who are bowed down under a load of care. Here is just one example of how Mark (my husband) and I entered into an unexpected encounter the Lord had desired to pour into. I was alone and Mark was with another, yet it was the same encounter. Mark went to meet with a doctor who had an idea to help people living in remote settings receive much needed medical attention. The doctor wanted to talk with Mark in person to show him all the details of the project, since Mark works in the information technology field and could provide assistance. The office was busy, so I waited outside in the car for I felt a drawing to get alone with the Lord. As I sat there in the summer heat of a crowded parking lot, I began to worship the Lord and was my spirit was lifted above the noise of my surroundings to the heights of heavenly communion. I began to sing out in the spirit in what was praise mixed with beseeching on a matter that was unknown to me, yet my spirit was fully engaged. I was drawn to enter into this place of intercession and worship. I felt His presence right there in the midst of this crowded scene. I did not know why I experienced such glory of the Lord in those quiet moments alone until my husband came out, sat in the car, and recounted the meeting.
The doctor revealed that he himself was struggling with cancer and didn't know how long he had left, but wanted to do all he could to help people while he could. At that moment, Mark declared with gentle authority unctioned by the Holy Spirit, "Oh no, you don't need to have that. There is more for you to do." Then laid hands on him and began to pray for healing in Jesus name. He told me that it was not an emotional prayer but He felt something rise up in His spirit man that needed to be poured out at that moment, as Jesus demonstrated. There needed to be a stand taken of belief and faith proclaimed about that matter in that beloved's presence. When Jesus passed the sick he did not say, "I'll keep you in my prayers brother," and then walk on by to attend to His pressing business. He dwelled at the need, met it, and lifted another into His divine purposes. Knowing His pattern, how mind blowing to think that Jesus declared we would do even greater than such works.
The days to come will demonstrate how the Lord wants to pour through this mighty man of valor, and we will continue to stand with him in faith and rejoice at what God is doing. There can be unexpected encounters when we are alone or with another, all we have to do is be open to the Holy Spirit's leading and even the every day can be quit an adventure with God. Be excited, my loves, for even this day you do not know what heavenly encounter another will have because of your fellowship with Jesus.
Matthew 10:7-8
"And as ye go, preach, saying, The kingdom of heaven is at hand. Heal the sick, cleanse the lepers, raise the dead, cast out devils: freely ye have received, freely give."

II Timothy 4:2
"Preach the word; be instant in season, out of season; reprove, rebuke, exhort with all long suffering and doctrine."