What does it mean to bear fruit? The fruit of the Spirit is love, joy, peace, long suffering, gentleness, goodness, faith, meekness, and self-control. When we walk in the Spirit and let the Holy Spirit bring forth the virtues of Christ through us, the fruit is the abundance of our lives. Fruit is that which nourishes and brings light to others groping in the darkness. It could be an encouraging word that is like cold water to a weary soul, acts of love poured out upon mankind, and even miracles through faith where we call those things that are not as though they are. Bearing fruit is what is brought forth as we yield our minds, body, and spirit to Him who desires to bring light to the world. We cannot bear any fruit apart from Jesus. As we stay connected to Him by communing with Him and letting Him lead and guide us every moment, the results of our acts or waiting will be fruit.
          I desire to bring forth much fruit through you, fruit you know not of. You do not yet see what I can bring forth through a life completely yielded to Me. You've sensed My whisperings, my drawing you closer to Me. I have much to bring forth from you, but this fruit is birthed out of our unity, our intimacy.

     Beloved, your fruit does not have to be brought forth out of great efforts such as building Me a great palace, going to the ends of the earth, or doing that which you think is a great act as unto Me. My love, this fruit is birthed out of simply saying "yes" to Me. It is not the efforts in your own strength that you do in My name, but it is that which is birthed out of My desire for your life, each of your moments. Were I to ask you to go to the ends of the earth, build a great structure, or accomplish some other lofty feat, I would lead and guide and instruct you in the way to go and I would provide the means. Be still and ask Me what I would desire to bring forth through you – yes, simply through you.

       Do not lose this great vein of power and authority of dwelling in Me, for here is your reward, here is your success, here is the way made. Abiding in Me there is no frustration, for you not operating in your own strength and ways made, but in waiting expectantly for Me to provide and in seeing Me move in that which I desire to do. Here your heart is delighted for it is your desire too. In this way you do not only receive a blessing from the act accomplished but from knowing I prompted you, guided you, and brought it forth through you. The blessing of seeing Me bring forth My word to you from the conception of the desire to its full fulfillment is a blessing all its own – this is walking friend with friend.

     Never underestimate the fruit I can bring forth through each of My vessels, how I can multiply even one word spoken in love or in one moment where you choose to be patient and compassionate to a hurting soul. From great feats to those acts that man overlooks as unimportant, I call fruit and can nourish, build up, and restore with the smallest cherry to the greatest melon.

     You do not know what the fruit I produce through you may mean to another. You do not see how I use these acts brought forth from abiding in Me to give life to others. Offer, bear, and continue to produce fruit as you walk in My Spirit moment by moment. How delicious your fruit to eat, My love. It is sweet to My taste and a delight to all I bring to feast on your offerings.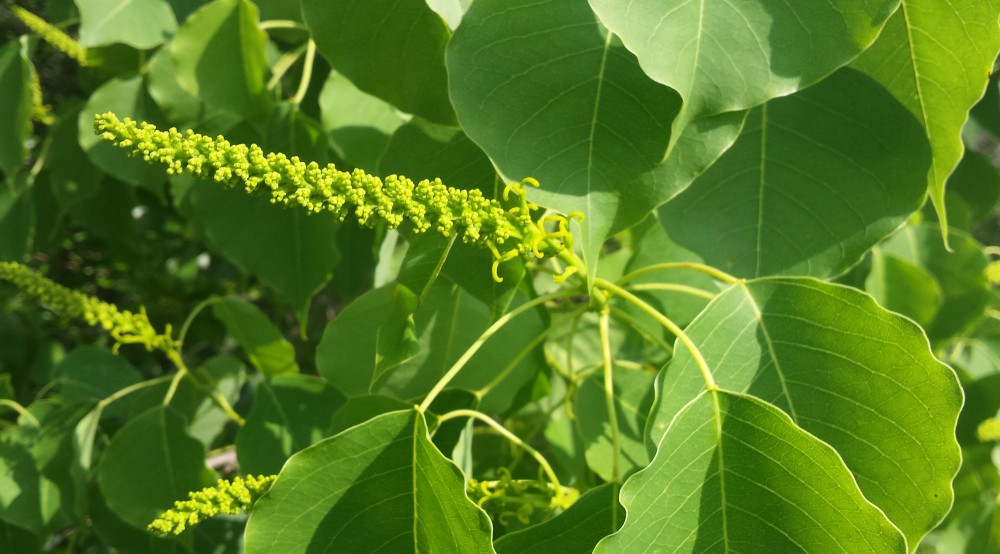 Song of Solomon 2:3
"As the apple tree among the trees of the wood, so is my beloved among the sons. I sat down under his shadow with great delight, and his fruit was sweet to my taste."
Song of Solomon 4:16
"Awake, O north wind; and come, thou south; blow upon my garden, that the spices thereof may flow out. Let my beloved come into his garden, and eat his pleasant fruits."
Song of Solomon 7:13
"The mandrakes give a smell, and at our gates are all manner of pleasant fruits, new and old, which I have laid up for thee, O my beloved."
John 15:4-8
"Abide in me, and I in you. As the branch cannot bear fruit of itself, except it abide in the vine; no more can ye, except ye abide in me. I am the vine, ye are the branches: He that abideth in me, and I in him, the same bringeth forth much fruit: for without me ye can do nothing. If a man abide not in me, he is cast forth as a branch, and is withered; and men gather them, and cast them into the fire, and they are burned. If ye abide in me, and my words abide in you, ye shall ask what ye will, and it shall be done unto you. Herein is my Father glorified, that ye bear much fruit; so shall ye be my disciples."
Galatians 5:22-25
"But the fruit of the Spirit is love, joy, peace, long suffering, gentleness, goodness, faith, meekness, temperance: against such there is no law. And they that are Christ's have crucified the flesh with the affections and lusts. If we live in the Spirit, let us also walk in the Spirit."