Cast off the covering of despair that seems to have covered your joy. It is a nameless discouragement that covers your hope, for so many things seem to overtake your courage at once. This is only a blanket that I remove to reveal the heart of joy and purpose for your life.

     In the quiet spaces, My love, at times you feel overwhelmed when the thing does not look the way you expected. Be not uneasy even in this place, know fully that I Am. I will take you on even beyond your own strength and self and bring you into the place I have prepared you.

     I speak wholeness to your broken heart. I speak hope where there was only bleakness facing you in your path. Beloved, I bring you forward into a green pasture. Release these emotions, these circumstances, these areas that are no fully understood to Me. Cast your care upon Me. Set your mind fully upon Me, for I Am your very great reward.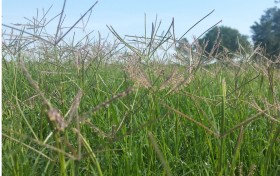 "Cast your cares on the

Lord

and he will sustain you;

h

e will never let

 

the righteous be shaken.

"  Psalm 55:22
"For God, who commanded the light to shine out of darkness, hath shined in our hearts, to give the light of the knowledge of the glory of God in the face of Jesus Christ. But we have this treasure in earthen vessels, that the excellency of the power may be of God, and not of us. We are troubled on every side, yet not distressed; we are perplexed, but not in despair; persecuted, but not forsaken; cast down, but not destroyed; always bearing about in the body the dying of the Lord Jesus, that the life also of Jesus might be made manifest in our body. For we which live are always delivered unto death for Jesus' sake, that the life also of Jesus might be made manifest in our mortal flesh."  II Corinthians 4:6-11
"

Humble yourselves, therefore, under God's mighty hand, that he may lift you up in due time.

Cast all your anxiety on him because he cares for you. Be alert and of sober mind. Your enemy the devil prowls around like a roaring lion looking for someone to devour.

"  I Peter 5:6-8