When hope seems removed – pray. When we don't know what to pray sit before the Lord and let the groans form our spirit come forth. Whether we pray in our understanding or in the Spirit – let our hearts recognize what they are restless for – our Beloved and fulfilling His purposes in our lives.
Whether it is out of our own choices we have walked far from God or that we feel the wrestling of intercession and sense the turmoil from the spiritual warfare that surrounds, cry out to God in prayer, worship, praise – whether in joy or in tears, the Lord will not turn from a broken heart and contrite spirit. He is not far from any of us. It is He who will bring us through unscathed. When we are entangled in this or that which is not pleasing to the Father, let us cast it off and fear not that we will be left empty, for as we draw near to God with even an ounce of effort He will surely draw near to us.
When confusion surrounds us or even when we think we are going out of our own minds it is God's light that can clear up all the chaos. God is the author of peace, not confusion. In our own strength and methods we are powerless to overcome and bring forth the good out of a situation that will bless all, for God sees the hearts and minds and is not overcome by anything we face. We are even powerless to bring about our own spiritual development, for He is the author and perfecter of our faith. We can seek to know Him by reading His word and learning about Him from others who know Him, but it is His intimate presence that changes us and makes us whole, useful vessels. Ours is to come to Him and offer up all that we are from our talents, weaknesses, mindsets, heart conditions, all we are or ever hope to be. His is to fill us and make us new creations in Christ Jesus.
When hope seems removed we must press in to our source of hope – Jesus. He renews our hope and our strength to stand on His heights and walk in what He says is possible. His peace surpasses all understanding. It is His peace that guards our hearts and minds. Let us trust Him that He can hold our circumstance and bring us through as more than conquerors. A moment in His presence can lift us from the pit of discouragement to dancing on the heights as our hopes are renewed and focus reset on Him who created all that is and loves us with an everlasting love.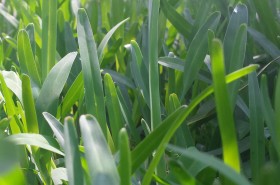 "The righteous cry, and the

Lord

heareth, and delivereth them out of all their troubles. The

Lord

is nigh unto them that are of a broken heart; and saveth such as be of a contrite spirit. Many are the afflictions of the righteous: but the

Lord

delivereth him out of them all."  Psalm 34:17-19
"

For thou desirest not sacrifice; else would I give it: thou delightest not in burnt offering.

The sacrifices of God are a broken spirit: a broken and a contrite heart, O God, thou wilt not despise.

"  Psalm 51:16-17
"For we are saved by hope: but hope that is seen is not hope: for what a man seeth, why doth he yet hope for? But if we hope for that we see not, then do we with patience wait for it. Likewise the Spirit also helpeth our infirmities: for we know not what we should pray for as we ought: but the Spirit itself maketh intercession for us with groanings which cannot be uttered. And he that searcheth the hearts knoweth what is the mind of the Spirit, because he maketh intercession for the saints according to the will of God. And we know that all things work together for good to them that love God, to them who are the called according to his purpose."  Romans 8:24-28
"Ye lust, and have not: ye kill, and desire to have, and cannot obtain: ye fight and war, yet ye have not, because ye ask not. Ye ask, and receive not, because ye ask amiss, that ye may consume it upon your lusts. Ye adulterers and adulteresses, know ye not that the friendship of the world is enmity with God? whosoever therefore will be a friend of the world is the enemy of God. Do ye think that the scripture saith in vain, The spirit that dwelleth in us lusteth to envy? But he giveth more grace. Wherefore he saith, God resisteth the proud, but giveth grace unto the humble. Submit yourselves therefore to God. Resist the devil, and he will flee from you. Draw nigh to God, and he will draw nigh to you. Cleanse your hands, ye sinners; and purify your hearts, ye double minded. Be afflicted, and mourn, and weep: let your laughter be turned to mourning, and your joy to heaviness. Humble yourselves in the sight of the Lord, and he shall lift you up."  James 4:2-10