Lift your eyes, look to the east and the west from the north to the south and behold what I would do for a heart completely committed to Me. Behold the great ways that I make. Do not look only at those who would give their lives to me as their ending on earth as the only examples, for even so in these I take great delight. They are with Me and their races have been run. Oh how filled with delight are these dear ones in My glorious presence. Look also at those whom I raise up and exalt to fulfill My purposes in the land of the living and call to achieve this or that. Look at those in whom I plant something new in their hearts from visions I give or through seeking Me with a whole heart even through the silent watches of the night. I spring forth greatness even out of one so small and insignificant in the eyes of the world.


       How many of these precious vessels cry out to Me and I bring them all forth at different speeds and paces so they will not fall. There are those vessels whom I use specifically in spiritual matters and minister to My church to bring in those who are downcast. There are those who operate in the practical workings of the world. I bring this one forth to add to the body of man's knowledge in diverse ways but also to be a divine influence. Through carrying out what I've planted in this vessel, others sense My presence, see My workings, and desire more of Me even through such a one who offers all that I've imparted in wisdom, knowledge, understanding, gifts, and talents.


      Each of My vessels has its own purpose and each I delight in. Look not one upon another and say, "This one isn't working in God's church so they are not as important as what I do." All of My vessels are precious in My sight. All are precious in My sight who do not yet know Me. I draw these through the varying purposes and callings of all My vessels.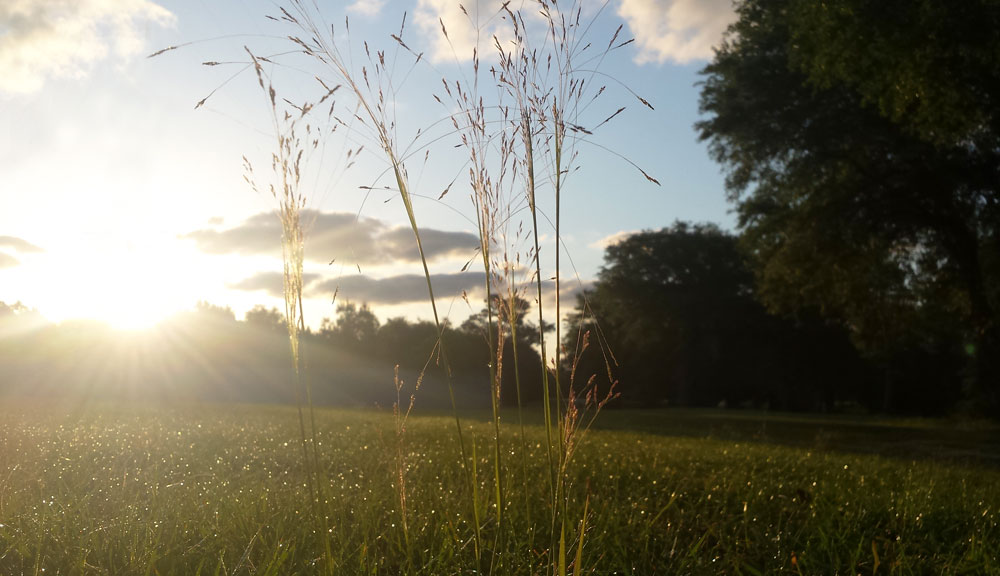 Build one another up, do not tear down. I say again, build one another up and do not tear down in your private speaking, in gatherings, or through other channels. Be very careful how you speak about another, for do you know the plans I have for this or that one? Do you know My thoughts and purposes for that one's life and what I whisper to their heart? Do not judge, lest ye be judged. Be a vessel that looks only to Me and gets your orders, wisdom, and understanding from Me.

       Do not compare yourself with others, compare yourself with Me. For all men's hearts would not stand and accuse when standing before Me, rather they would beseech and cry out for mercy and grace for none are righteous in My sight. Apart from Me, your righteousness is as filthy rags and the works of your hands is as nothing, for can they stand throughout eternity? Can they not be toppled by one stronger than you who comes after you?

       Let your works be birthed from our sweet communion. Let the works of your hands drip with My anointing so that whatever you do you do all as unto Me, whomever you touch through what you create and pour out touches the hearts of all that receive it. Let My fragrance and sweet presence permeate out of all that you do, think, say, and create. For in this your works will be as gold, silver, and precious stone and when the refining fires come they will stand. In doing your tasks you will feel My pleasure and rejoice that I Am with you. In this place you will not stumble or faint or grow weary in well doing, for I Am your refreshing spring. Drink deeply of Me.

       Let pride be not found in you, but walk humbly before your God. Your righteousness, purpose, and strength come through Jesus and His finished work on the cross. Exalt in this! None are more important than another, yes, each are precious in My sight. Understand what this means, ask Me to soften your heart to others around you at such a time as this. How much love I desire to pour through you, not bitterness, envy, or casting down of those around you. Feel and know My heart for them, even the least of these to the greatest.

     Lift one another up and do not tear down. I lift up and exalt, do the same. For are you not created to know Me and display My image, My heart, My greater works. How beautiful are those who carry the gospel of peace in all they do, in each breath, in every action. Grace, peace, love, and redemption.
Matthew 7:1-5
"Do not judge, or you too will be judged. For in the same way you judge others, you will be judged, and with the measure you use, it will be measured to you. Why do you look at the speck of sawdust in your brother's eye and pay no attention to the plank in your own eye? How can you say to your brother, 'Let me take the speck out of your eye,' when all the time there is a plank in your own eye? You hypocrite, first take the plank out of your own eye, and then you will see clearly to remove the speck from your brother's eye."
John 3:16-21
"For God so loved the world that he gave his one and only Son, that whoever believes in him shall not perish but have eternal life. For God did not send his Son into the world to condemn the world, but to save the world through him. Whoever believes in him is not condemned, but whoever does not believe stands condemned already because they have not believed in the name of God's one and only Son. This is the verdict: Light has come into the world, but people loved darkness instead of light because their deeds were evil. Everyone who does evil hates the light, and will not come into the light for fear that their deeds will be exposed. But whoever lives by the truth comes into the light, so that it may be seen plainly that what they have done has been done in the sight of God."
Ephesians 4:1-6
"As a prisoner for the Lord, then, I urge you to live a life worthy of the calling you have received. Be completely humble and gentle; be patient, bearing with one another in love. Make every effort to keep the unity of the Spirit through the bond of peace. There is one body and one Spirit, just as you were called to one hope when you were called; one Lord, one faith, one baptism; one God and Father of all, who is over all and through all and in all."
 Corinthians 12:12-26
"Just as a body, though one, has many parts, but all its many parts form one body, so it is with Christ. For we were all baptized by one Spirit so as to form one body – whether Jews or Gentiles, slave or free – and we were all given the one Spirit to drink. Even so the body is not made up of one part but of many. Now if the foot should say, 'Because I am not a hand, I do not belong to the body,' it would not for that reason stop being part of the body. And if the ear should say, 'Because I am not an eye, I do not belong to the body,' it would not for that reason stop being part of the body. If the whole body were an eye, where would the sense of hearing be? If the whole body were an ear, where would the sense of smell be? But in fact God has placed the parts in the body, every one of them, just as he wanted them to be. If they were all one part, where would the body be? As it is, there are many parts, but one body. The eye cannot say to the hand, 'I don't need you!' And the head cannot say to the feet, 'I don't need you!' On the contrary, those parts of the body that seem to be weaker are indispensable, and the parts that we think are less honorable we treat with special honor. And the parts that are unpresentable are treated with special modesty, while our presentable parts need no special treatment. But God has put the body together, giving greater honor to the parts that lacked it, so that there should be no division in the body, but that its parts should have equal concern for each other. If one part suffers, every part suffers with it; if one part is honored, every part rejoices with it."