All is not lost, My love. Store for yourselves treasures in Heaven where moth nor rust doth corrupt, nor where thieves break in and steal. Unredeemed man looks at you and says, "How much this one has  lost." Even in your heart you ponder, "How much I have lost." Oh but love, are you not mine? Have you not committed to Me all you are and all you have? Do I not keep these treasures stored in Heaven for you? Yes and Amen.


     I am not unaware of the smallest loss to you. Do I not even see the falling of a sparrow when no one else is aware. I feel each sigh you make over a heart that feels broken and empty. Inconsolable grief takes root when you view life as a series of losses and batterings. See as I do, you are not at a loss, you are in transition, from the earthly realm to the Heavenly, from time into eternity.

     Release freely to Me for I freely give. Continue to show mercy and gentleness to all. Continue to offer Me songs of praise from your unique sound, for how this shows your trust is in Me. Walk in My truth and view each loss, each type of loss, as the making of less of you and the transformation into more of Me filling you – until at last you are found fully in My presence unhindered and uncovered.

     Rejoice in Me, not in things, reputations, treasures, or in others that are dear to you. Rejoice in Me for are not all Mine. You are in Me and I am in you, we are one, walk about fulfilled and enjoy the transition until you see Me face to face and behold what I have prepared for you, for have I not said I go and prepare a place for you. Dwell where I lead you until I lead you on to Me.

     Let Me fill you here in the land of the living until your hold on what has been dear to your heart is not held tightly in your grasp but offered to Me without regret or bitterness. Beloved, bitterness overtakes your heart when you believe life is a series of events to gather and store more and more for your own consumption. Hold not tightly what you've gathered. Let My flow come out of you and continue to give and give. Pour out what I've put in you without fear of running dry. I Am the well of living water that does not run dry.

     I will supply means and ways, knowledge and power, strength and healing, and so many more precious ones that are dear to My heart for you to connect with for a time, here in the land of the living. These are not losses when they go forth from you but are kept safely and joyously with Me. What a joyous reunion to come! For now, be in Me, release to Me, walk in Me in abundance and freedom for I love you and will sustain you now and forevermore.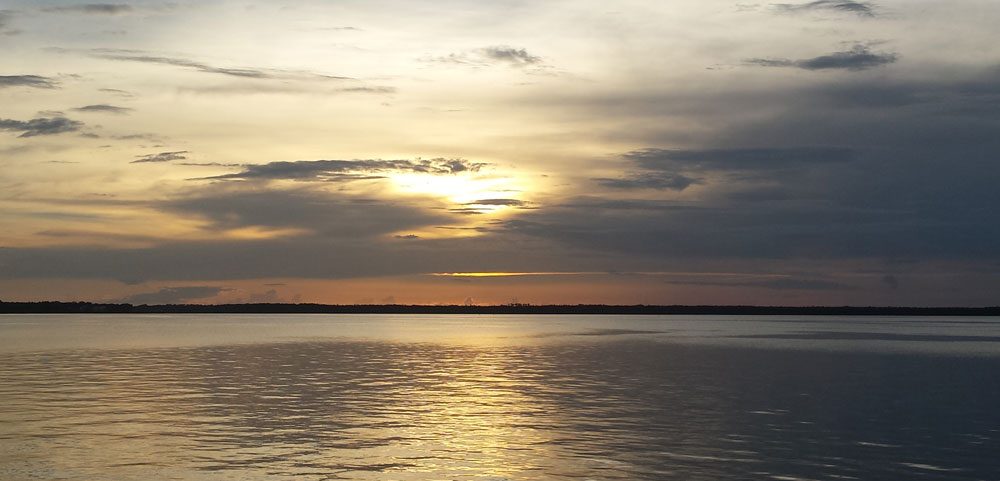 Matthew 6:19-24
"Do not store up for yourselves treasures on earth, where moths and vermin destroy, and where thieves break in and steal. But store up for yourselves treasures in heaven, where moths and vermin do not destroy, and where thieves do not break in and steal. For where your treasure is, there your heart will be also. The eye is the lamp of the body. If your eyes are healthy, your whole body will be full of light. But if your eyes are unhealthy, your whole body will be full of darkness. If then the light within you is darkness, how great is that darkness! No one can serve two masters. Either you will hate the one and love the other, or you will be devoted to the one and despise the other. You cannot serve both God and money." Matthew 6:19-24
John 14:1-14
"'Do not let your hearts be troubled. You believe in God; believe also in me. My Father's house has many rooms; if that were not so, would I have told you that I am going there to prepare a place for you? And if I go and prepare a place for you, I will come back and take you to be with me that you also may be where I am. You know the way to the place where I am going.' Thomas said to him, 'Lord, we don't know where you are going, so how can we know the way?' Jesus answered, 'I am the way and the truth and the life. No one comes to the Father except through me. If you really know me, you will know my Father as well. From now on, you do know him and have seen him.' Philip said, 'Lord, show us the Father and that will be enough for us.' Jesus answered: 'Don't you know me, Philip, even after I have been among you such a long time? Anyone who has seen me has seen the Father. How can you say, Show us the Father? Don't you believe that I am in the Father, and that the Father is in me? The words I say to you I do not speak on my own authority. Rather, it is the Father, living in me, who is doing his work. Believe me when I say that I am in the Father and the Father is in me; or at least believe on the evidence of the works themselves. Very truly I tell you, whoever believes in me will do the works I have been doing, and they will do even greater things than these, because I am going to the Father. And I will do whatever you ask in my name, so that the Father may be glorified in the Son. You may ask me for anything in my name, and I will do it.'"
Hebrews 11:1-16
"Now faith is the substance of things hoped for, the evidence of things not seen. For by it the elders obtained a good report. Through faith we understand that the worlds were framed by the word of God, so that things which are seen were not made of things which do appear. By faith Abel offered unto God a more excellent sacrifice than Cain, by which he obtained witness that he was righteous, God testifying of his gifts: and by it he being dead yet speaketh. By faith Enoch was translated that he should not see death; and was not found, because God had translated him: for before his translation he had this testimony, that he pleased God. But without faith it is impossible to please him: for he that cometh to God must believe that he is, and that he is a rewarder of them that diligently seek him. By faith Noah, being warned of God of things not seen as yet, moved with fear, prepared an ark to the saving of his house; by the which he condemned the world, and became heir of the righteousness which is by faith. By faith Abraham, when he was called to go out into a place which he should after receive for an inheritance, obeyed; and he went out, not knowing whither he went. By faith he sojourned in the land of promise, as in a strange country, dwelling in tabernacles with Isaac and Jacob, the heirs with him of the same promise: For he looked for a city which hath foundations, whose builder and maker is God. Through faith also Sara herself received strength to conceive seed, and was delivered of a child when she was past age, because she judged him faithful who had promised. Therefore sprang there even of one, and him as good as dead, so many as the stars of the sky in multitude, and as the sand which is by the sea shore innumerable. These all died in faith, not having received the promises, but having seen them afar off, and were persuaded of them, and embraced them, and confessed that they were strangers and pilgrims on the earth. For they that say such things declare plainly that they seek a country. And truly, if they had been mindful of that country from whence they came out, they might have had opportunity to have returned. But now they desire a better country, that is, an heavenly: wherefore God is not ashamed to be called their God: for he hath prepared for them a city."
Worship: Lovely || Explicitly Spiritual Content by Eric Gilmour