What have ye need of? What am I to thee? Some far off god who does not know your heart or see your needs? Am I a high priest that cannot bend down and feel your heart pains, griefs, and frustrations. Do you think I know not the way I've planned for you or that I even have a plan. My love, I know thee, I see thee, I Am very near to thee.

     Call upon Me, even in your weakness, and I will answer. I will show Myself mighty on your behalf. I am leading you into a place of dependence upon Me for in your weakness My strength sustains you. I desire to take you to a higher level in Me, a place where you are unaffected by the look of things about you because you have beheld Me, you have stilled and quieted yourself in My presence and you let Me flow through you in all you think, do, imagine, effort tin. It will no longer be your limited strength and understanding of what you think is best in this or that situation, for this or that process, in this or that person's walk but it will be a focused and sustained resting in Me.  

     Oh My love how I can lift you up here, bow lower even lower before Me, let go of all you think is the best path for your life and let Me lead you. I lead you in the everyday, I lead you in the common ways to draw all men unto Me. I have called My children to be atmosphere changers. Shrink not back from an environment of hostility or awkwardness, do not see it as your deficiency, but let Me change it. Let Me walk before you and prepare the way. Let Me strengthen you to stand where before you felt burdened down and unable to even function under the oppression. Let Me free you to work in new ways, to respond to the unctions of Holy Spirit within you, to feel My pleasure in the most degrading or honorable of tasks.

I am humble and gentle and came into the world in the lowest of estates and left it in the most rejected means that man could do unto Me. I did this so that you would know I am A God who knows your way, I am a high preset that can sympathize with everything you are going through. I Am all to you and call you to overcome and dwell in  a higher place with Me even here on earth. Let Me do with you as I will. This decision you will never regret.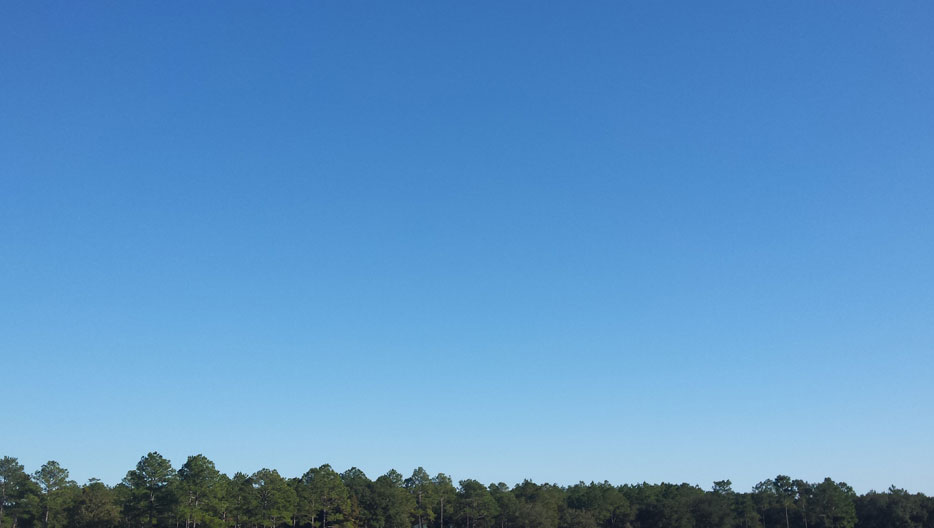 Psalm 139:1-24
"O lord, thou hast searched me, and known me. Thou knowest my downsitting and mine uprising, thou understandest my thought afar off. Thou compassest my path and my lying down, and art acquainted with all my ways. For there is not a word in my tongue, but, lo, O Lord, thou knowest it altogether. Thou hast beset me behind and before, and laid thine hand upon me. Such knowledge is too wonderful for me; it is high, I cannot attain unto it. Whither shall I go from thy spirit? or whither shall I flee from thy presence? If I ascend up into heaven, thou art there: if I make my bed in hell, behold, thou art there. If I take the wings of the morning, and dwell in the uttermost parts of the sea; even there shall thy hand lead me, and thy right hand shall hold me. If I say, durely the darkness shall cover me; even the night shall be light about me. Yea, the darkness hideth not from thee; but the night shineth as the day: the darkness and the light are both alike to thee. For thou hast possessed my reins: thou hast covered me in my mother's womb. I will praise thee; for I am fearfully and wonderfully made: marvellous are thy works; and that my soul knoweth right well. My substance was not hid from thee, when I was made in secret, and curiously wrought in the lowest parts of the earth. Thine eyes did see my substance, yet being unperfect; and in thy book all my members were written, which in continuance were fashioned, when as yet there was none of them. How precious also are thy thoughts unto me, O God! how great is the sum of them! If I should count them, they are more in number than the sand: when I awake, I am still with thee. Surely thou wilt slay the wicked, O God: depart from me therefore, ye bloody men. For they speak against thee wickedly, and thine enemies take thy name in vain. Do not I hate them, O Lord, that hate thee? and am not I grieved with those that rise up against thee? I hate them with perfect hatred: I count them mine enemies. Search me, O God, and know my heart: try me, and know my thoughts: And see if there be any wicked way in me, and lead me in the way everlasting."
 Matthew 16:15-27
"He saith unto them, But whom say ye that I am? And Simon Peter answered and said, Thou art the Christ, the Son of the living God. And Jesus answered and said unto him, Blessed art thou, Simon Barjona: for flesh and blood hath not revealed it unto thee, but my Father which is in heaven. And I say also unto thee, That thou art Peter, and upon this rock I will build my church; and the gates of hell shall not prevail against it. And I will give unto thee the keys of the kingdom of heaven: and whatsoever thou shalt bind on earth shall be bound in heaven: and whatsoever thou shalt loose on earth shall be loosed in heaven. Then charged he his disciples that they should tell no man that he was Jesus the Christ. From that time forth began Jesus to shew unto his disciples, how that he must go unto Jerusalem, and suffer many things of the elders and chief priests and scribes, and be killed, and be raised again the third day. Then Peter took him, and began to rebuke him, saying, Be it far from thee, Lord: this shall not be unto thee. But he turned, and said unto Peter, Get thee behind me, Satan: thou art an offence unto me: for thou savourest not the things that be of God, but those that be of men. Then said Jesus unto his disciples, If any man will come after me, let him deny himself, and take up his cross, and follow me. For whosoever will save his life shall lose it: and whosoever will lose his life for my sake shall find it. For what is a man profited, if he shall gain the whole world, and lose his own soul? or what shall a man give in exchange for his soul? For the Son of man shall come in the glory of his Father with his angels; and then he shall reward every man according to his works."
 Hebrews 4:1-15

"Therefore, since the promise of entering his rest still stands, let us be careful that none of you be found to have fallen short of it. For we also have had the good news proclaimed to us, just as they did; but the message they heard was of no value to them, because they did not share the faith of those who obeyed. Now we who have believed enter that rest, just as God has said, 'So I declared on oath in my anger, They shall never enter my rest.' And yet his works have been finished since the creation of the world. For somewhere he has spoken about the seventh day in these words: 'On the seventh day God rested from all his works.' And again in the passage above he says, 'They shall never enter my rest.' Therefore since it still remains for some to enter that rest, and since those who formerly had the good news proclaimed to them did not go in because of their disobedience, God again set a certain day, calling it Today. This he did when a long time later he spoke through David, as in the passage already quoted 'Today, if you hear his voice, do not harden your hearts.' For if Joshua had given them rest, God would not have spoken later about another day. There remains, then, a Sabbath-rest for the people of God; for anyone who enters God's rest also rests from their works, just as God did from his. Let us, therefore, make every effort to enter that rest, so that no one will perish by following their example of disobedience. For the word of God is alive and active. Sharper than any double-edged sword, it penetrates even to dividing soul and spirit, joints and marrow; it judges the thoughts and attitudes of the heart. Nothing in all creation is hidden from God's sight. Everything is uncovered and laid bare before the eyes of him to whom we must give account. Therefore, since we have a great high priest who has ascended into heaven, Jesus the Son of God, let us hold firmly to the faith we profess. For we do not have a high priest who is unable to empathize with our weaknesses, but we have one who has been tempted in every way, just as we are—yet he did not sin. Let us then approach God's throne of grace with confidence, so that we may receive mercy and find grace to help us in our time of need."