Oh Lord, I still and quiet my soul and come before You. You are my life, My direction, My purpose. In You all is well. You are the author and finisher of my faith. You make me strong, you comfort my heart, you fulfill my longings. The longer I stay away from Your sweet presence and intimate communion, the weaker and more distraught I become. As I reach out to Thee, you are so near. The lie is that you are far from us and we must travel far and accomplish so much to find you. You are near to all who call upon You.
Oh heart, be still and wait upon God, for He is the great I Am. In Him alone find the fulfillment of your deepest longings.
     How often I have said, "Come unto Me" for man's tendency is to run from Me. Did not Adam and Eve hide themselves from Me, did not Jonah run from My calling, did not I beseech the multitudes to come unto Me and I would give them rest, healing, salvation, and feed and comfort them. Do you not run from Me in your tendencies to keep parts of yourself unoffered to Me.

     I do not make whole so that you may go your own way and live satisfied unto yourself. Oh My love, I make whole so that you can be filled and pour out onto others. Love them with My love in you, forgive them as I have forgiven you, proclaim My love and greatness to all the nations.

     Hold back those hidden places that you revel in no longer. Offer even these to Me and watch what I will do. What I will make you into, how I will pour through you. I will make your life into such a shining light that even you will say with awe filled mouth, "My God, My God, what wondrous works You have brought forth through Me." I will not leave you empty. Walk with Me as wholly, entirely, completely Mine.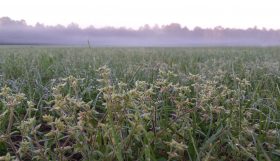 "God did this so that they would seek him and perhaps reach out for him and find him, though he is not far from any one of us."  Acts 17:27
"As the Father hath loved me, so have I loved you: continue ye in my love. If ye keep my commandments, ye shall abide in my love; even as I have kept my Father's commandments, and abide in his love. These things have I spoken unto you, that my joy might remain in you, and that your joy might be full. This is my commandment, That ye love one another, as I have loved you. Greater love hath no man than this, that a man lay down his life for his friends. Ye are my friends, if ye do whatsoever I command you. Henceforth I call you not servants; for the servant knoweth not what his lord doeth: but I have called you friends; for all things that I have heard of my Father I have made known unto you. Ye have not chosen me, but I have chosen you, and ordained you, that ye should go and bring forth fruit, and that your fruit should remain: that whatsoever ye shall ask of the Father in my name, he may give it you. These things I command you, that ye love one another."  John 15:9-17