You fear much, My child. You fear that you are not enough, that you will not be able to accomplish the tasks before you, you fear sickness, you fear no longer being able to hear from Me. Have I not chosen you. It is not you who chose Me. You are cumbered about with much care, be not uneasy. Come to a deeper level in Me and let My peace overflow from within you out to the very works of your hands that you do in and through Me.

     When did I say you must be enough? When did I change My method of refinement from molding you and shaping you into a useful vessel to saying "now stand on your own and be disciplined and be enough." I have not changed My methods. You look here and there and see no open doors and fret, even silently. I reveal this fret to you for you do not see a way made. You grow frustrated thinking you have missed My voice and do not know which way to go.

     Take the step in front of you with all joy and peace and offer everything unto Me, see everything from My hands and as a way to glorify Me, for I will surely make you more than a conqueror. Live in this effortless place of rest. Here you will accomplish much but not in your own strength, in Mine. Yours is only to submit your will to Me. Will I not give you the right words to say in season? Have I not prompted you what to do each day.

     Do not reguess your way, just follow Me and move forward in that which I've opened. As you step I will open more. I will surely amaze you at the works of My hands. You did not expect Me to say 'do not fear' today, for you didn't even know how cumbered about with fear you have been. Stand tall and confidently in Me, and move about in My joy and delight.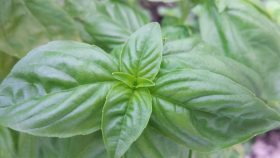 "After these things the word of the

Lord

came unto Abram in a vision, saying, Fear not, Abram: I am thy shield, and thy exceeding great reward."  Genesis 15:1
"There is no fear in love; but perfect love casteth out fear: because fear hath torment. He that feareth is not made perfect in love."  I John 4:18