Lord, we come before you past our fleshly longings, past our weaknesses and since, past our sentiment, past all those things we hold dear and bow before Thee in humble adoration and in raw unfettered love. We submit our lives to you to do with as You please, oh gentle Savior. You humbled yourself and loved us, how much more can we give our all to the One who set us free, gave us hope, make us new from our fallen state. You sing over us with sweet songs of joy and delight when we choose You in all of our ways – even the most minute detail. How all-encompassing is Your love surrounds us as a wave and we cannot tell the end from the beginning.
In our waking and sleeping, may our thoughts and meditations of our hearts be pleasing to You, Oh God. We offer all of ourselves to You to purify, prepare us, and form into any vessel You please so that in the works of our hands we would feel your delight. We come before You in deep intercession to lay hold of those things which You desire to bring forth in our lives, to agree with Thee that these come forth and the way be unstopped. Let Your will be done on earth as it is in Heaven.
Let our praise rise up to meet thee, Oh God, let the new song of praise rise from our spirits and enter into Your courts. As we go through the day and night, may our connection with You be constant. In simple moments we stop and as Jacob leaned upon His staff and worshiped You, so do we, with all of our being. Pour forth, Oh Holy Spirit, pour forth the rivers of living waters that you desire to bring forth on a dry and parched land. We offer ourselves as vessels for You to show all around us your light and love.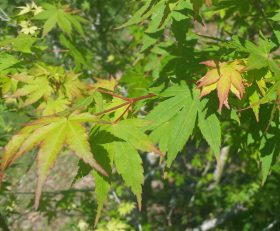 Come and seek Me, continue to push past to come and seek Me, for I will be found by you. Do not let the lie that there is nothing more to receive of Me stop you from seeking Me. Come unto Me. I have much to reveal at every season of your walk here on earth. There are always new frontiers to explore in Me, I Am limitless. Even now you do not know how your mind could be expanded to see Me past work in your life, but oh, I tell you the truth, I have much more to work in, work out, and bring about in your daily comings and goings. Amplified life I desire to give you, a higher revelation of who I Am and what I've provided.

     I will expand your mind to receive more of Me as you come to Me. Open wide your mouths and I will fill it. How moved I Am at the smallest motion of turning to Me even in the busy and chaotic. I will surround you with a peace that goes beyond your circumstances and I will sing over you songs of deliverance.

     Equipped will be your talents and gifts, for I will equip you. Strengthened and made whole will be your frame to live and move and have your being in Me. Anointed will be your voice and hands to speak and work and bring forth from Me. Fragrant will be your offering of your life, your desires, your path as you continue to submit all to Me. Filled will be your heart for I will bring you such satisfaction. I will give you more than you could ever give up. Seek Me and I will put in your heart what to do, for I delight in sharing My plans with My beloveds. I hold nothing back, but wait for you to receive from Me.
"Search me, O God, and know my heart: try me, and know my thoughts: and see if there be any wicked way in me, and lead me in the way everlasting."  Psalm 139:23-24