Many struggle with self-loathing, but God can reveal and set us free from this stronghold. Whether self-hatred is instilled from assaults inflicted by others consciously or unconsciously – the wound still remains. This stronghold of the mind of not measuring up, never being good enough, fearing rejection, or feeling unworthy to give or  receive love from others or even to ourselves can affect every area of our lives. It can manifest in so many ways as we seek to sedate ourselves and merely accept what we think we deserve. The Lord must set us free from such inaccurate thinking.
I knew the Lord was trying to teach me something very deep and hew the roots of something I could not put my finger on. His lesson finally came through a very unlikely source – a pack of raspberries. I had just finished shopping and I was so hungry that I felt faint. I was searching in the store for something I could buy and eat on the drive home but nothing seemed to quite satisfy my appetite – I was looking for just the right thing. I browsed packs of crackers, went down the junk food aisle, perused other quick bites, but didn't have a taste for any of them. I checked out and when I got into the car I looked in the bags to see what I could partake of to quell this faint feeling. I then remembered buying a pack of fresh raspberries. In one moment I thought, "I should just eat something that isn't as good, for these are too expensive and I don't deserve to eat them." Then the most important question hit me all at once, "Why wasn't I good enough to eat them?" This revelation of wrong thinking had permeated so many decisions, actions, and responses for I felt deep down, in those hidden places of the heart, that no matter how hard I tried I wasn't good enough and didn't deserve any good thing.
For years, out of this hidden place of self-loathing I would reason, "If only I tried harder, if only I had done this or not done that, if I was good enough or not so weak in this or that area of my life I would then deserve something better…" When God tried to bring good things in my life through blessings, favor, or open ways I would often turn them away or think His will couldn't be this good and joyous. As far back as I can remember, I was so hard on myself. No one needed to criticize me for I had already done it and kicked myself over mistakes 1,000 times before anyone was even aware of the missteps. This is a hard existence for in it there is no escape, but only the condemning whispers replaying over and over in various situations, "You're not good enough."
For years I had read the scripture about husbands loving their wives, but did not understand the part that states, "After all, no one ever hated their own body, but they feed and care for their body, just as Christ does the church –  for we are members of his body" (Ephesians 5:29). This section of the passage I never truly grasped. I would always gloss over that last part about not hating one's own body, for I so deeply despised myself and I didn't understand how someone could love themselves.
I reasoned that one day, if I was good enough, I would finally attain to this mindset and love myself. There were a lot of "I's" and "me's" in that reasoning, for I was depending on my own self-righteousness. The truth is, when we accept Christ we are members of His body and we are to love ourselves as we are for He loves us and it is He who changes us into new creations and forms us into what He created us to be. When we accept Jesus, we are new creations. We are worthy of any manner of blessing and love because Jesus made us worthy. If we continue to think we do not deserve this or that, then we are saying the price He paid on the cross wasn't enough for us. the truth is, the price He paid was enough and His love makes all the difference.
During the drive home, I opened the pack of raspberries and instead of feeling condemned that I was wasting these little delicacies on myself I bit into each berry with a thankful heart, enjoyed the sweet taste of God's creation, and praised Him for this simple yet life-changing lesson. The truth of God's light continued to open my heart throughout the night and the next day of the deep-seated false belief that I wasn't good enough and blamed myself for anything wrong that happened around me. The floodgates of revelation over this stronghold were broken and I saw clearly how much this wrong way of thinking permeated my whole life.
Through Jesus I was finally able to let go of self-loathing and take hold of how He cares and in turn let go of all my weaknesses and faults and accept myself exactly where I was, who I was, and love myself because Jesus did. As I accepted this truth and let go of the false beliefs and destructive mindsets, I wept. Such deep groans came forth from old hurts as well as sighs of relief. As I laid down to sleep that first night, my heart was so light and filled with His peace that it felt like it began to beat in a slower and steadier rhythm than it had before, for I I had been uptight and anxious for so long. During this sweet time of revelation many tears came forth, for I finally began to grasp the reality of God's love and how this changes us completely.This affects how we understand God's love toward us, how we then love others, and even how we view and treat ourselves.
Not everyone struggles with self-loathing and the mindset of never being good enough, but for those dear tender vessels who wrestle with it, know there is hope and freedom in Christ. He has justified us and we are good enough and worthy of His love. Jesus demonstrated our worth two thousand years ago when He was bruised and beaten and gave His life in our place.
Let us take hold of this game changing truth and enjoy all the good gifts He gives, the paths He takes us on, and at last wholeheartedly love our neighbors as ourselves. What an exciting adventure to live in His freedom, free of the condemning thoughts and attitudes! Let us partake of the one who loves us with all of our hearts and just see where He might lead. There are so many levels and new areas to explore in Him, we will spend the rest of our lives coming to know Him and ourselves as we open our hearts completely up to the one who gave His all in love to us.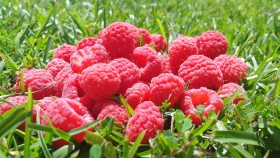 My dear tender vessels, know My love for you. It takes the touch of My gentle hand upon your heart to reveal that you are worthy of My love. You are sensitive to My Spirit and to the needs and cries of others, you have a compassionate heart yet many misunderstand your actions. Even in the misunderstandings you blame yourself. My love, come out of self-blame and receive My love for you, accept that I have made you worthy.

     I did all I could to lighten your load and yet there are days and months and years you still seek to carry it. My yoke is easy and My burden is light. Come out from under the heavy load and walk in the light with Me. Let your joy be full and do not think that your skipping along with Me diminishes the seriousness of our walk. I desire you to be set free and happy in Me and the gifts I give. How delighted I Am to bless you, just receive and give thanks and delight My heart with the joy of receiving them.

     Depend no longer on your own self-righteousness, for it is as filthy rags, My love. Even now you try at times to be self-righteous, these efforts are in vain and are tedious to you and those around you. Take on My righteousness and be at ease. How heavy your walk is when you try to be what I have not made you to be – come to Me and see what I have made you to be. Let Me peel back the layers of hiddenness that covers My glory in You. Cease from self-effort, self-blame, all these self-made prisons you've constructed.

     I have come to set the captive free – be free. Be light, be joyful, for in this place you will draw all men unto Me. Laugh again, for I have made your heart to swell with joy. You are willing to bear with Me in the sorrows and in patient endurance, be also willing to bear with Me in the joyful times and blessings. At each step you will be flowing in My Spirit – unhindered, unstopped from self, and made whole in Me reflecting My glory.

     How delightful you are – even this is hard to take in for you do not see yourself as a delight. Trust only in My view of you, not your own, not others. Open wide your mouth and I will fill it. Let My new song of praise flow from a grateful heart set free from your chains. I Am a mighty warrior and no place is too deep for Me to traverse and set you free – I would leave the 99 to come find you. I bring you on My shoulders from the brambles. Run free and be My delight.
"'Love the Lord your God with all your heart and with all your soul and with all your mind and with all your strength.' The second is this: 'Love your neighbor as yourself.' There is no commandment greater than these."  Mark 12:30-31
"But God demonstrates his own love for us in this: While we were still sinners, Christ died for us."  Romans 5:8
"Husbands, love your wives, just as Christ loved the church and gave himself up for her  to make her holy, cleansing her by the washing with water through the word,  and to present her to himself as a radiant church, without stain or wrinkle or any other blemish, but holy and blameless. In this same way, husbands ought to love their wives as their own bodies. He who loves his wife loves himself.  After all, no one ever hated their own body, but they feed and care for their body, just as Christ does the church –  for we are members of his body." Ephesians 5:25-30