When we find ourselves in the heated fires of refinement what is the right response? Be it done unto me, according to Your will, Oh Lord.
How else will we be conformed into His image without lessons carefully crafted by the Holy Spirit. God's wisdom is such that even in the same circumstance two souls can be refined in different ways – one will learn this and another will overcome that, but it will be exactly what we need. Ours is to stand right where He has planted us for the entire season. Oh how we often want to escape to what seems to be greener pastures, yet does He not orchestrate our paths.
Oh beloved, if we find ourselves are in an endless cycle of learning the same lesson over and over in different sets of circumstances, let us at last be still and learn it. If we are faced with the same personality or pattern of responses from some, seek the Lord on what it is He is trying to sharpen in us or remove from our flesh. Let us find our peace in Him in the midst of what is around.
Are you beset on every side? Lift your head, oh precious one bowed down with care and heartbreak, and rejoice in Him. Listen to His voice, look not to the right or left, and be life right where He has you for He is well able to deliver thee. He bottles every tear and then pours out blessing upon blessing that we cannot fathom as we let our good Shepherd lead. Even in a day, week, or month you could be in a completely different place as He guides your steps.
Proclaim by faith at every moment, "He orders My steps." In the hottest of moments when the flames seem to beset you cry out, "He orders My steps! God is well able to deliver Me! Even so I will praise Him!" This kind of faith will cut through bars of iron, will melt the hills like wax, will hasten His mighty arm to deliver you as only He can – for what a beautiful sound, what a fragrant offering to pour forth unto God – the sound of victory and eternal hope from the lips of His trusting child. You will enter into that new place a different person, one who looks like Him, smells like Him, reacts like Him. One who has the Father's heart.
Let us begin to see people as He does, not as the world does. In doing so, we can avoid reacting and responding in one way to another's face and then cutting them to shreds with judging words behind their backs. Oh beloved, how imperative to be authentic rather than double minded. To be the same transparent vessel toward others as we are when bowed low before the Father. How much anguish is relieved when we let go of ourselves, of our pride, of our unwillingness to be rejected and humiliated, of being counted as the least of these and just stand where He has us in complete confidence in him, with a trusting heart, in child-like faith and let Him mold us into the vessel He can use.
By faith, let us rejoice over where we are and let Him move us as He pleases and when He leads. Look past the now and look to Him for what's next, not what we can manipulate to change our present circumstance. As we are led by the Holy Spirit and come through our fires of refinement, oh what a blessed thought to know that He directed our steps, that His finger prints are on our new ways and it is not of our making. How much relief to walk in green pastures that He has prepared. To know that He will strengthen us to stand even as He brought us through the hard places.
In the valley of the shadow of death we learned to fear no man, we came out unscathed for our clothes do not even smell of smoke. No matter what man has done unto us, we are whole, for our worth and purpose does not depend on man's reactions or rejections but on our relationship with Thee. In the hard places, we drank from the quiet waters of His refreshing Spirit. He prepared a table before us in the presence of our enemies and we were filled with Him, with food they knew not of, with heavenly manna of the Spirit strengthening and nourishing our souls.
Prayer: Oh beloved, lead us as You desire. If you do not save us from this fire, You are still God. We will not serve others gods, for You have the words of life.You, oh Beloved, order my steps.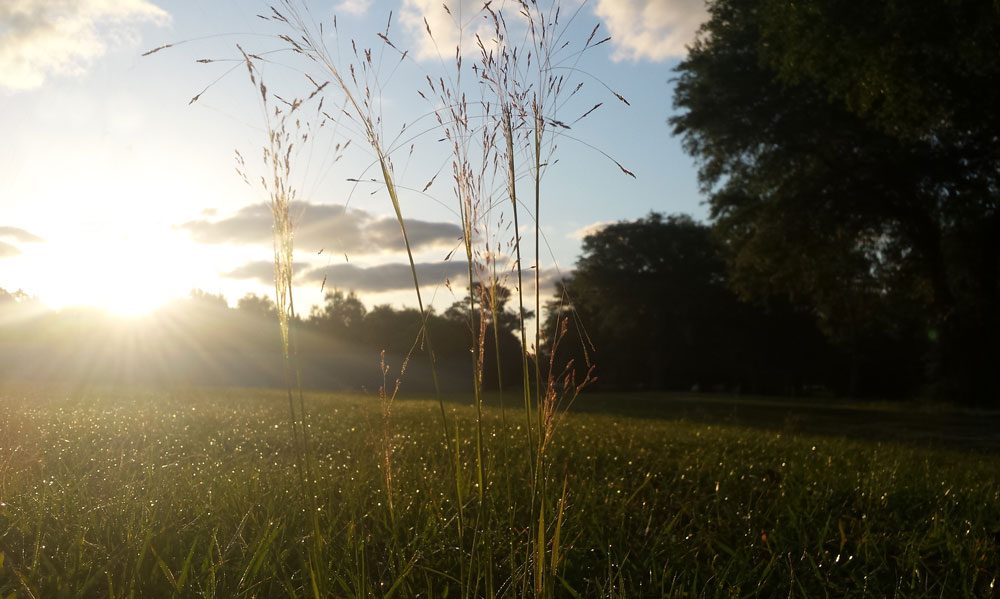 Daniel 3:27-27
"Nebuchadnezzar then approached the opening of the blazing furnace and shouted, 'Shadrach, Meshach and Abednego, servants of the Most High God, come out! Come here!' So Shadrach, Meshach and Abednego came out of the fire, and the satraps, prefects, governors and royal advisers crowded around them. They saw that the fire had not harmed their bodies, nor was a hair of their heads singed; their robes were not scorched, and there was no smell of fire on them."
Psalm 23: 1-6
"The Lord is my shepherd, I lack nothing. He makes me lie down in green pastures, he leads me beside quiet waters, he refreshes my soul. He guides me along the right paths for his name's sake. Even though I walk through the darkest valley, I will fear no evil, for you are with me; your rod and your staff, they comfort me. You prepare a table before me in the presence of my enemies. You anoint my head with oil; my cup overflows. Surely your goodness and love will follow me all the days of my life, and I will dwell in the house of the Lord forever."
Psalm 138: 1-8
"I give you thanks, O Lord, with my whole heart; before the gods I sing your praise; I bow down toward your holy temple and give thanks to your name for your steadfast love and your faithfulness, for you have exalted above all things your name and your word. On the day I called, you answered me; my strength of soul you increased. All the kings of the earth shall give you thanks, O Lord, for they have heard the words of your mouth, and they shall sing of the ways of the Lord, for great is the glory of the Lord. For though the Lord is high, he regards the lowly, but the haughty he knows from afar. Though I walk in the midst of trouble, you preserve my life; you stretch out your hand against the wrath of my enemies, and your right hand delivers me. The Lord will fulfill his purpose for me; your steadfast love, O Lord, endures forever. Do not forsake the work of your hands."
Instrumental Worship: Heavenly First Love by Eric Gilmour