The Lord is always faithful to speak to us. What a glorious thought that the One who created all that is actually cares about the details of our lives and desires that we commune with Him as friend with friend. We can know His will over a situation, find the direction He would have us walk, or know Him more intimately as we wait before Him to speak and share His heart with us.
God is not limited by two or three ways to speak to us, but when He does speak it will always align with His word. He speaks to us in our spirits, as an impression on our hearts, through others confirming what He has already spoken to our hearts, in spiritual lessons learned in the everyday, and in so many more ways. Ours is only to be open to hear from the Lord and know that what He speaks will never contradict His revealed written word in the Bible.
As we walk with Him we grow better at discerning His voice. We are the sheep and Jesus is the Shepherd who explains, "The one who enters by the gate is the shepherd of the sheep. The gatekeeper opens the gate for him, and the sheep listen to his voice. He calls his own sheep by name and leads them out. When he has brought out all his own, he goes on ahead of them, and his sheep follow him because they know his voice" (John 10:2-4).  As we come to know Him more and more, we long for His voice and are drawn to this quiet place of awe in listening to the One who made us.
When He does speak we are left emptier of ourselves and filled more with Himself. When we fill ourselves and meditate upon things that delight the Father, then we are open vessels to hear Him. When we fill ourselves with distractions of the world that do not delight Him such as various sins, stubbornness, or other ungodly sights/sounds, then the flow is blocked and there is so much fog in our minds and hearts it is harder to discern His voice. We must be willing to listen and receive what He says. As we wait for His way and timing and offer ourselves up with an attitude of the heart of Your will be done, then as He speaks we will receive the word of direction He has for us.
There may be delays in hearing from Him as He orchestrates the circumstances, prepares hearts, or makes us ready in ways we might not yet perceive as needful. There may also be times He speaks something that seems opposite of what the circumstances appear as possible. This is an wonderful place, for here God's word will overcome the circumstance and we can see Him part the sea for us to bring us into what man said was impossible. He may even speak what He desires to come forth in a situation before we receive our marching orders to move forward, here He demonstrates His trust in us to move only in His timing and way and not in our own efforts.
He guides us by His peace. As we stay tuned into Him we will know when the peace is removed and we've rushed into our own way or lagged behind too long in fear of moving forward. When we grow impatient of waiting for God's voice and make our own way this path is surely one of gall mixed with hell fire, rather than one of peace and joy. When we hear from God, move in His peace, then we can move forward with all confidence knowing we are right where He would have us doing exactly what He has need of us for this season.
God is limitless and His paths beyond tracing out. Ours is to embrace the fact that He desires to speak so we must be patient, quiet, and listen for His calming, life-giving voice. His voice is not one of condemnation but of restoration. His words are love toward us and not harsh criticisms, for He desires to make us whole to become the vessels He created us to be.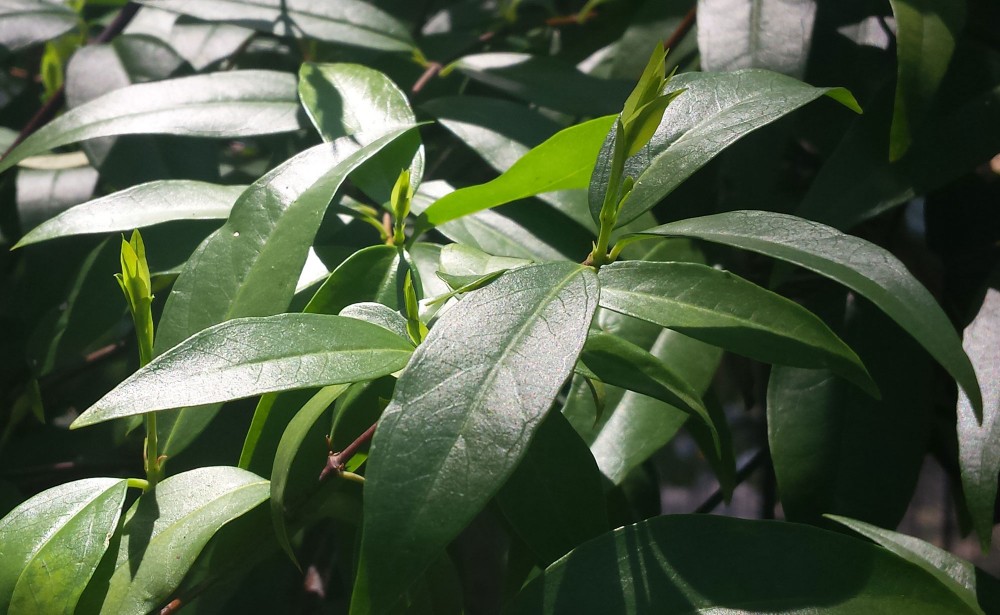 Job 33:14
"For God does speak – now one way, now another – though no one perceives it."
Matthew 7:7-8
"Ask and it will be given to you; seek and you will find; knock and the door will be opened to you. For everyone who asks receives; the one who seeks finds; and to the one who knocks, the door will be opened."
Matthew 10:28-30
"And fear not them which kill the body, but are not able to kill the soul: but rather fear him which is able to destroy both soul and body in hell. Are not two sparrows sold for a farthing? and one of them shall not fall on the ground without your Father. But the very hairs of your head are all numbered."
John 15:9-15
"As the Father has loved me, so have I loved you. Now remain in my love. If you keep my commands, you will remain in my love, just as I have kept my Father's commands and remain in his love. I have told you this so that my joy may be in you and that your joy may be complete. My command is this: Love each other as I have loved you. Greater love has no one than this: to lay down one's life for one's friends. You are my friends if you do what I command. I no longer call you servants, because a servant does not know his master's business. Instead, I have called you friends, for everything that I learned from my Father I have made known to you"
Romans 11:33-36
"O the depth of the riches both of the wisdom and knowledge of God! how unsearchable are his judgments, and his ways past finding out! For who hath known the mind of the Lord? Or who hath been his counselor? Or who hath first given to him, and it shall be recompensed unto him again? For of him, and through him, and to him, are all things: to whom be glory for ever. Amen."