In all we do, whether in word or deed, do all unto the Lord. In this there is no regret, for here we are free from the passions of the flesh including self-centeredness, lust, complaining, greed, anger, and vain strivings for success. When we find our identity in Jesus, there is only purpose and satisfaction from the most mundane to the loftiest of tasks. In each task, whether before grand audiences or in front of no other, we can feel His pleasure when we do all unto Him. Here there are no time wasters or seeming delays, for we know He sees us and directs our paths.
What if we desire something we do not have? Just keep offering the desire to Him and refuse to fulfill it in our own way, strength, and timing. Often the enemy will use the tactic of bombarding our thoughts with how our lives would be with this or that added unto us and make manipulating the circumstance seem like a just cause. The enemy might also tempt us with such natural reasoning as, "If you only had this or that, you would find satisfaction. You deserve it but God is withholding it from you." This is a lie, for the truth is – No good thing does God withhold from those who walk uprightly (Psalm 84). Ours is to commit our way to Him and lean not on our own understanding (Proverbs 3). If this thing transforms us more into His image, then He will not withhold. This is the litmus test for what we think we want and what God sees is best for us. Ours is to trust Him to transform our hearts and give us new and right desires that evidence His beauty and love. In His presence our hearts are changed to desire that which is of Him.
What if we are waiting for a circumstance to change? Continue to trust and follow Him even if time has past and hope fades, for there is always hope in Him. Our response is to wait upon the Lord (Psalm 123) with a heart of thankfulness (Colossians 3). In the waiting, the enemy can try to tempt us to make our own way by offering the rationalization, "You only have one life and have to make your own way, for you are running out of time." This is an example of the natural reasoning that seems right with unredeemed mankind. However, we are not of natural man when we are one with Christ. We are seated in the heavenly realms and His kingdom principles are our rule. One such principle is – with God all things are possible (Mark 10). 
It initially takes faith to offer our whole lives to Him – our moment by moment thoughts and actions with ebbing and flowing passions in daily life. However, once we know Him it takes no faith at all, for then it is a revelation of our existence that He is all we need, all we want, and what we are created for. As we set our minds upon Him and commune with Him, our hearts are transformed to desire that which is of Him, for in Him we live and move and have our being (Acts 17), for all that we do and think will become an act of adoration and worship.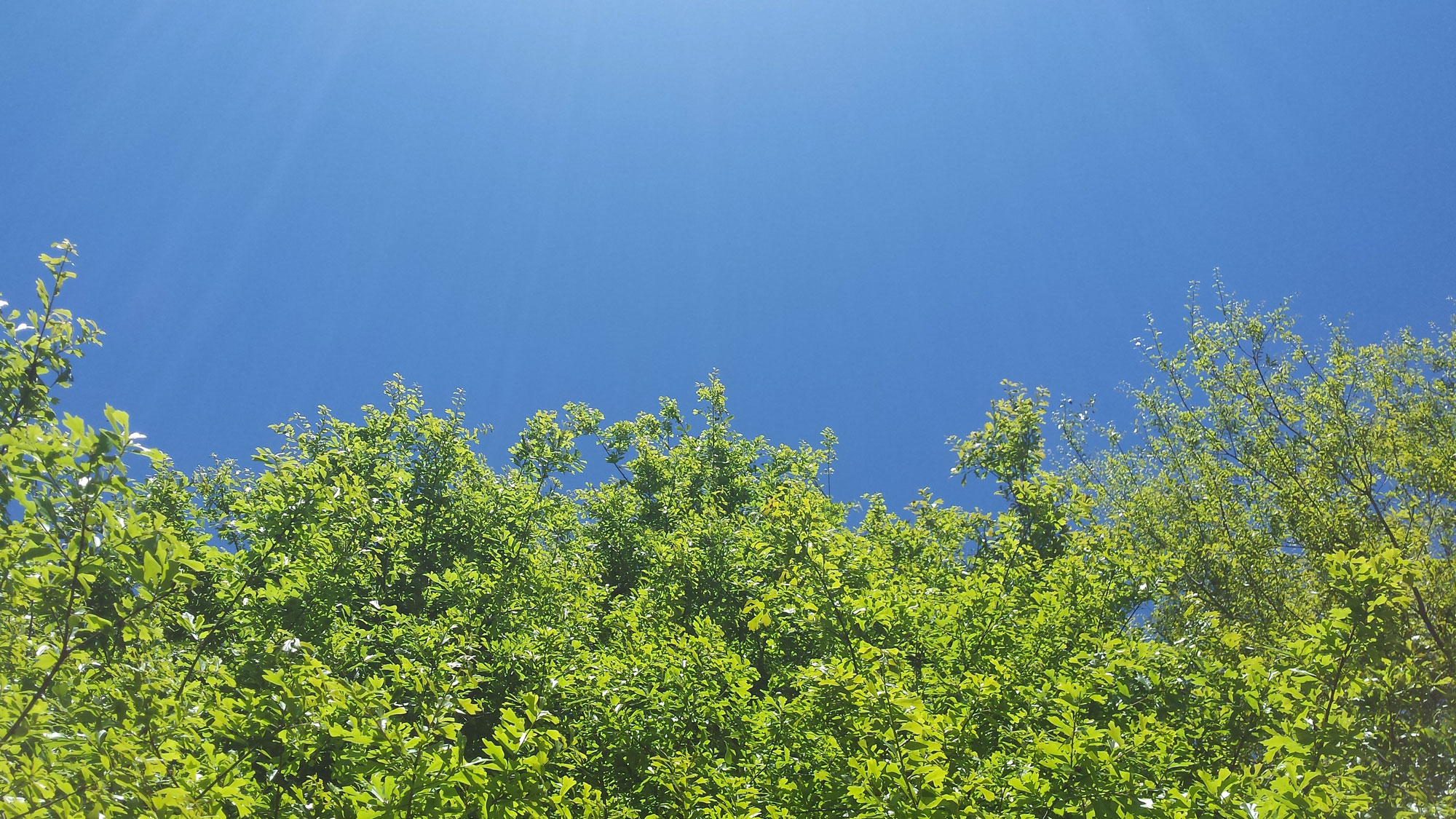 Colossians 3:1-17
"Since, then, you have been raised with Christ, set your hearts on things above, where Christ is, seated at the right hand of God. Set your minds on things above, not on earthly things. For you died, and your life is now hidden with Christ in God. When Christ, who is your life, appears, then you also will appear with him in glory. Put to death, therefore, whatever belongs to your earthly nature: sexual immorality, impurity, lust, evil desires and greed, which is idolatry. Because of these, the wrath of God is coming. You used to walk in these ways, in the life you once lived. But now you must also rid yourselves of all such things as these: anger, rage, malice, slander, and filthy language from your lips. Do not lie to each other, since you have taken off your old self with its practices and have put on the new self, which is being renewed in knowledge in the image of its Creator. Here there is no Gentile or Jew, circumcised or uncircumcised, barbarian, Scythian, slave or free, but Christ is all, and is in all. Therefore, as God's chosen people, holy and dearly loved, clothe yourselves with compassion, kindness, humility, gentleness and patience. Bear with each other and forgive one another if any of you has a grievance against someone. Forgive as the Lord forgave you. And over all these virtues put on love, which binds them all together in perfect unity. Let the peace of Christ rule in your hearts, since as members of one body you were called to peace. And be thankful. Let the message of Christ dwell among you richly as you teach and admonish one another with all wisdom through psalms, hymns, and songs from the Spirit, singing to God with gratitude in your hearts. And whatever you do, whether in word or deed, do it all in the name of the Lord Jesus, giving thanks to God the Father through him."