I brighten the dreary days. Are the dreary days not birthed from a place of doubt, wavering in your trust in Me that each effort you make is not noticed, not purposeful? I tell you, I make your way purposeful. Each day, each moment, each year is not wasted when offered to Me, when walking in Me, when efforting in My grace, My strength, My light.

     Let not your heart be struck by rejection, man's judgment, for I do not waver in My calling in you though you often think, "Does God have the right one?" Yes, My love, I make you into My useful vessel. Cease your effort in making yourself and depend on Me, offer Me all of your desires and I will give you the desires of your heart. I even change your heart to desire My righteousness so that the pulls of the world grow dim and faint and no longer have a hold upon you.

     The wind gets knocked out of you when you focus on man's opinion of you, rather hold to My opinion of you and know I Am well pleased. With this knowledge man's opinions do not affect you, do not touch your heart, for your mouth is opened wide before Me and it spills out blessings and not cursings, knowledge and not accusation, mercy and not judgment against them.

     I turn and leave a greater blessing than the injury inflicted by the weapon forged against you – My blessing will overcome. How bright the dreary days, for now you walk in purpose in each, letting Me keep your heart safe and secure trusting in Me. What a divine walk even in a wilderness.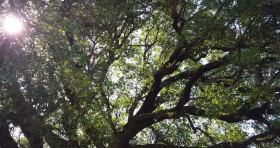 "'

See, it is I who created the blacksmith

who fans the coals into flame

and forges a weapon fit for its work.

And it is I who have created the destroyer to wreak havoc;

no weapon forged against you will prevail,

and you will refute every tongue that accuses you.

This is the heritage of the servants of the

Lord

,

and this is their vindication from me,'

declares the

Lord

."  Isaiah 54:16-17
"For the Son of Man is going to come in his Father's glory with his angels, and then he will reward each person according to what they have done."  Matthew 16:27
"

Believest thou not that I am in the Father, and the Father in me? the words that I speak unto you I speak not of myself: but the Father that dwelleth in me, he doeth the works.

"  John 14:10
"And be ye kind one to another, tenderhearted, forgiving one another, even as God for Christ's sake hath forgiven you."  Ephesians 4:32
"

So then, those who suffer according to God's will should commit themselves to their faithful Creator and continue to do good.

"  I Peter 4:19
"

For it is God which worketh in you both to will and to do of his good pleasure.

Do all things without murmurings and disputings:

That ye may be blameless and harmless, the sons of God, without rebuke, in the midst of a crooked and perverse nation, among whom ye shine as lights in the world;

holding forth the word of life; that I may rejoice in the day of Christ, that I have not run in vain, neither laboured in vain.

"  Philippians 2:13-16