As we learn to walk with the Lord each day and commit each moment and task to Him, the reality that all things are possible begins to take root in our hearts. We become more aware that God cares about the details and a renewed hope and vibrancy springs forth in our walks. As we submit each task to the Lord the whisper comes forth from our spirits, "What would you have me do now, Lord?" When our simple and complicated, mundane and exhilarating, secret and public tasks are offered to the Lord, we will never know the far reaching effects these efforts will have on those around us.What a beautiful intimacy to walk with the Lord in this way. Even today, the miracle of the five loaves and two fishes used to feed thousands is shared as an example of God's miraculous way of multiplying what is offered to Him. Whether the young boy  packed his own lunch or one of his parents put this meal together for him, this person had no idea how important the effort of packing and offering the lunch would be to the thousands that were fed on the green grass that day or to the world 2,000 years later. In our daily efforts we can offer each lunch we make, chore we do, work we accomplish as unto the Lord, for no effort escapes His notice. We can ask, as friend communing with friend, "What would you have me do now, Lord?" This is practicing the presence of God in each moment of our lives.
Yesterday, I was alone in the house cutting up some watermelon we just bought from a local farm. I felt a little alone, for there were no other humans around me. I turned my thoughts toward the Lord in this quiet place of solitude and began to meditate upon Him. As I sampled the first bite of this deliciously sweet and juicy watermelon I felt the Holy Spirit prompt, "Share this with the lady down the road." I was surprised, for I had never met this neighbor but had heard she was going through some very disheartening challenges within her family. I had often thought of this lady and wondered how I could help, but had no idea how. This day the Holy Spirit gently prompted on the way He desired to pour out to her. I cut up the watermelon, made a decorative fruit plate, and walked over to her house. The mental battle ensued, for thoughts began to flow that sounded a bit like the enemy: "She doesn't know you. She may not even like watermelon! This is ridiculous, what will others think who see you walking down the road carrying a plate of fruit? She may not even be home, and you'll have to walk home looking like an idiot still carrying this plate of fruit." I ignored the taunts of the enemy and thanked God for prompting Me.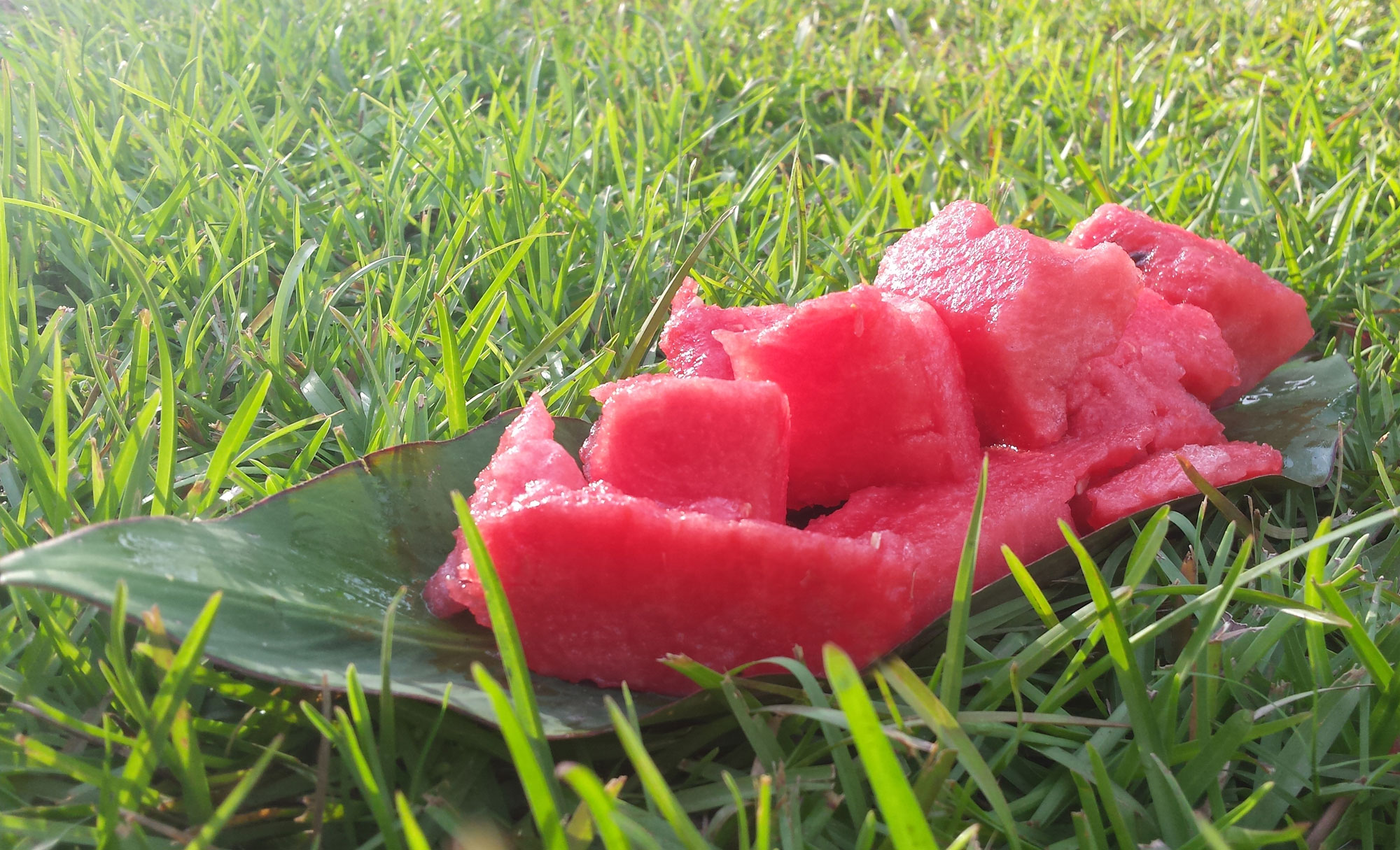 Avoid arguing with the Lord, for He sees and knows all. As long as we hear Him clearly and have His peace, we can charge forward on any command in complete confidence that all will be well. I knocked on her door and was met with a friendly and warm greeting. She said she had been craving watermelon, but didn't know when she could get out to get some. She asked how I knew she loved watermelon, so I shared with her about the prompting. She was in awe that God cared about her details. This act demonstrated to her that God desires to refresh the weary and gave her the encouragement she needed at that time. It also opened the door to a new friendship.
We do not need to be in a certain location to pour out the love of God to others, we just need to be open to God in every circumstance. He will prompt us as to what He has need of us to do and give us creative ways to meet the needs of those around us. Never underestimate the power of an act committed unto the Lord. Let us not believe the lies of the enemy or our own self-doubts that what we are doing as unto Him is of little consequence. Ours is not to judge the value of our offerings unto the Lord, rationalize the visible results, or be discouraged when we face resistance or get rebuked at sharing His truths. Ours is simply to be available and obedient. We are to listen to the gentle promptings of the Holy Spirit, move as He leads us, and offer the results to Him.
Let us take heart and be not discouraged, for God will make our way and enlarge our platforms to pour out to others through the gifts He gives us in His way and timing. Do not despise the day of small beginnings, for we do not know the life changing refreshment the smallest act of sharing God's love can make to a weary soul. Do the people He brings in our path need a word of encouragement; a measure of extra patience to help them feel valued and understood; financial blessing; prayer; or other physical, spiritual, or emotional needs met? When we choose to let God lead us and find purpose in every prompting He gives, then all of our acts will be as gold, silver, and precious stone – whether in work or in play. In all these things we can enjoy Him. It is an enthralling adventure to walk with the Lord knowing that He will multiply our efforts as we follow His promptings and commit our ways to Him.
Matthew 25:45

"Then shall he answer them, saying, Verily I say unto you, Inasmuch as ye did it not to one of the least of these, ye did it not to me."


John 6:5-13

"When Jesus then lifted up his eyes, and saw a great company come unto him, he saith unto Philip, Whence shall we buy bread, that these may eat? And this he said to prove him: for he himself knew what he would do. Philip answered him, Two hundred pennyworth of bread is not sufficient for them, that every one of them may take a little. One of his disciples, Andrew, Simon Peter's brother, saith unto him, There is a lad here, which hath five barley loaves, and two small fishes: but what are they among so many? And Jesus said, Make the men sit down. Now there was much grass in the place. So the men sat down, in number about five thousand. And Jesus took the loaves; and when he had given thanks, he distributed to the disciples, and the disciples to them that were set down; and likewise of the fishes as much as they would. When they were filled, he said unto his disciples, Gather up the fragments that remain, that nothing be lost. Therefore they gathered them together, and filled twelve baskets with the fragments of the five barley loaves, which remained over and above unto them that had eaten."