Beloveds, be not uneasy in chaos for did I not speak peace to the winds and waves. I was not alarmed, but those around me reacted in fear and dread. Come unto Me and learn of Me. Let your walk even exemplify My peace at work in you. Respond not to the look of circumstances, but trust Me to give you insight into all you need to do. Will I not even give you time to complete each task that is needful as you come unto Me. Stay connected with Me and watch how the peace you allow to flow through you changes all around.
I visited a business that sells dirt. It was a field office located in the middle of a hot, dry dirt pit. This was an unexpected place to encounter God and discover the answer to the questions: Who is the author of peace? Who incites chaos? I entered the office which was a trailer surrounded by orange-red clay mixed with plops of top soil that had fallen from trucks. Outside were large dump trucks encircled around the field office waiting to get their orders settled by the lady at the window working from within the trailer which was cooled only by a window air conditioning unit. I walked in the door and noticed she was rushed, her printer was broken (which was a pivotal part in the paperwork/approval process), and there were men waiting in dump trucks around the building in the hot sun ready to get on with their work schedule.

As I completed my paperwork to place an order for some topsoil, she revealed that nothing was working. Her computer was slow, printer was broken, she reasoned that she wouldn't have time to even stop for lunch, and feared that these men and the boss would think she didn't know how to do her job. She then looked at me and pointed to a sign on her desk that said: "I can do all things through Christ who strengths me." After a thoughtful pause she proclaimed as if by revelation, "Jesus is the author of peace, not confusion, I know who is behind this!" This truth changed everything.
The enemy will often bring confusion and chaos in our lives through various means, but she recognized this and decided not to bite at the temptation to respond in frustration nor be overwhelmed. Instead of reacting to the challenges of the day out of frustration and trying to prove herself capable, she stepped out of fear of being judged by others and handled each interaction with patience and compassion. She came up with a plan to overcome the printer malfunction and did the best she could with what she had that day. Before I left, it was evident that she was filled with a joy unspeakable and operated in a peace that passed all understanding. She was kind and patient with each driver who came to her window.
Nothing changed in her circumstance, but her heart and focus from chaos to the peace of God. Her choice to follow Jesus' example and let Him work through her created a peace in that place and touched each person she came in contact with. Some of the drivers pulled up and were obviously hot, tired, and impatient; however, before they left they were laughing, sharing in the joy of the Lord with her, and some even received words of encouragement.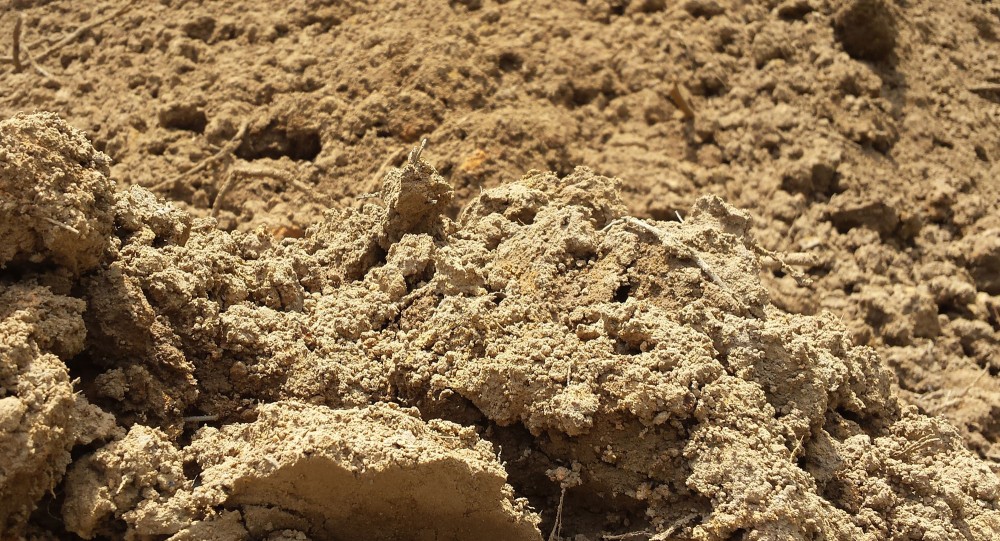 She preached the gospel of peace by showing the love of Jesus in her role of selling dirt. This was her mission field and she shone the love and light of God in an unexpected place. Oh, but how effective was Jesus' flow in this dry and dirty place. How important this woman's role to the Father and to the Kingdom of God. I could not forget this picture of one of God's beloveds wrestling in a circumstance of frustration, proclaiming God's truths, and overcoming not only to be at ease herself but to pour out on everyone around her and lift them up. She put her trust in Jesus and stopped mid-panic, meditated on His word, and began to act according to God's truth. Little did she know that morning while driving to work that her choice to bring peace in a situation of confusion in Jesus' name would be shared with the world. How much God multiplies each effort we offer to Him.

We must be careful not to grow restless and despise our current situations, our roles, our positions, or think they do not matter. God can use any effort or job offered fully to Him to change the world. We know he will touch everyone He brings in our paths. Yet from these precious ones He touches through us, we do not know where He will lead them to bring forth His light.
When we find confusion in our homes, work places, or daily travels we are to bring peace and dispel confusion, for we are bearers of peace. We can do this by reacting lovingly, in all patience one toward another. We do not know the hard places these we touch have been or how deeply their souls cry out for refreshment. Ours is to operate above the circumstance by offering our frustrations and fears to Jesus. Here we may come in contact with chaos, but be untouched by the stresses or worries common to man. When operating in God's peace we can work creatively for God's glory, pour out rivers of living water to all we meet, and bring peace where before there was confusion. 
Romans 12:10-21
"Be kindly affectioned one to another with brotherly love; in honour preferring one another; Not slothful in business; fervent in spirit; serving the Lord; rejoicing in hope; patient in tribulation; continuing instant in prayer; distributing to the necessity of saints; given to hospitality. Bless them which persecute you: bless, and curse not. Rejoice with them that do rejoice, and weep with them that weep. Be of the same mind one toward another. Mind not high things, but condescend to men of low estate. Be not wise in your own conceits. Recompense to no man evil for evil. Provide things honest in the sight of all men. If it be possible, as much as lieth in you, live peaceably with all men. Dearly beloved, avenge not yourselves, but rather give place unto wrath: for it is written, 'Vengeance is mine; I will repay,' saith the Lord. Therefore if thine enemy hunger, feed him; if he thirst, give him drink: for in so doing thou shalt heap coals of fire on his head. Be not overcome of evil, but overcome evil with good."
I Corinthians 14:33
"For God is not the author of confusion, but of peace, as in all churches of the saints."
Romans 10:14-15
"How then shall they call on him in whom they have not believed? and how shall they believe in him of whom they have not heard? and how shall they hear without a preacher? And how shall they preach, except they be sent? as it is written, How beautiful are the feet of them that preach the gospel of peace, and bring glad tidings of good things!"