We read throughout scripture the longing believers felt for God and how they earnestly sought Him. What does it mean to seek God? It is a conscious setting of the attentions of our minds and affections of our hearts upon Him. It is a daily, and even moment by moment choice. There is so much more to our walks with Him here on earth than we've experienced thus far, even more still after our time on earth is done, but that is a whole other volume in our story with the Lord. A.W. Tozer wrote in the 1940s in his book, The Pursuit of God:
How tragic that we in this dark day have had our seeking done for us by our teachers. Everything is made to center upon the initial act of 'accepting' Christ . . . and we are not expected thereafter to crave any further revelation of God to our souls. We have been snared in the coils of a spurious logic which insists that if we have found Him, we need no more seek Him. This is set before us as the last word in orthodoxy, and it is taken for granted that no Bible-taught Christian ever believed otherwise. Thus the whole testimony of the worshiping, seeking, singing church on that subject is crisply set aside.
Seeking God is often a solitary action, for no one else can know the depths of our hearts or what we choose to think upon or fantasize about. Seeking God is an intimate act of worship, for only God sees the thoughts and intents of our hearts. We may appear outwardly as though we are seeking Him with much religious duties and disciplines, but there may still be a wall between our heart and God if we are truly not seeking Him in the inner places. He desires truth in the inner parts.
Seeking Him requires that we give up every part of ourselves – even those most precious connections we hold most dear and say, "Lord, Your will be done in these." Such a letting go of ourselves and laying hold to God is never a negative sum. As we seek God for more of Himself and less of ourselves, we will discover His holiness, righteousness, tenderness, compassion, meekness, and might at work within us. In losing ourselves and freely giving each part of our heart and offering each thought we find the purpose for our existence – to know God.
There are so many ways to seek Him and here are just a few: Being still and turning our thoughts to him, praying, and waiting for His presence/word to us. Seeking Him can also include feeling His pleasure as we offer each task we do unto Him as He works through us. It can even take the form of reading His word or other great works that point us to Him. It can also be found in listening to music, watching entertainment, or other endeavors that inspire worship and praise for our Creator, rather than giving ourselves to that which ignites lusts of the flesh that He gave Himself to redeem us from. In Philippians 4:8 we are encouraged to think on whatsoever things are good, lovely, pure, or of good report. However, upon close examination of our walks, we may discover that we are choosing to think, watch, or listen to things that please our flesh rather than God. When we dwell on fleshly desires that are not pleasing to the Lord, the lie of such enticements is revealed as an empty pursuit for satisfaction. When we think upon and set our hearts to long for those things which please God (seeking His kingdom and righteousness), we will always find Him. As we meditate upon Him throughout our days and nights we find more of Him and at last know true satisfaction.
In seeking Him, we will find that the Lord is very near to us. As we choose each moment to turn our thoughts and hearts toward Him, even in the busyness of our lives – in the loftiest or lowliest of tasks – we will come to know who it is who formed us, saved us, and draws us to a deeper intimacy with Himself.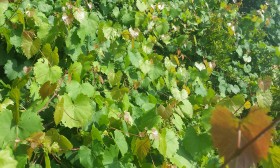 Seek Me and I will be found by you. Oh beloveds, the wonders and delights I desire to share with you, you cannot fathom in your current state of being. Seek Me for more, for I will surely pour out upon you. I will share more of Myself with you as you are ready to receive.

     Come away from the lusts of the world and earthly pleasures that are empty and ensnare, and delight in Me. Set your heart fully upon Me and I  will fill your mouths with that which satisifes, I will open your mouths wide with awe, I will give you a new song to bring forth in praise to Me of My works and wonders. Be still and know that I Am God, I will be exalted in the earth, I will be exalted among the nations.

     Look not at situations in your own ability or reasoning, but seek Me to enlighten your mind of what is possible through Christ Jesus. I choose to bring light in the world in this dark time through My vessels. This light revealed in the darkness hinges upon you seeking Me. I will swing the door wide open and fill you to overflowing. Be unafriad, for I love you, I've wiped away all of your sins, just come and let Me remake you into the vessel I created you to be.
"O God, thou art my God; early will I seek thee: my soul thirsteth for thee, my flesh longeth for thee in a dry and thirsty land, where no water is; To see thy power and thy glory, so as I have seen thee in the sanctuary. Because thy loving kindness is better than life, my lips shall praise thee."  Psalm 63:1
"I love them that love me; and those that seek me early shall find me." Proverbs 8:17
"With my soul have I desired thee in the night; yea, with my spirit within me will I seek thee early: for when thy judgments are in the earth, the inhabitants of the world will learn righteousness."  Isaiah 26:9
"Wherefore, if God so clothe the grass of the field, which today is, and tomorrow is cast into the oven, shall he not much more clothe you, O ye of little faith? Therefore take no thought, saying, What shall we eat? or, What shall we drink? or, Wherewithal shall we be clothed? (For after all these things do the Gentiles seek:) for your heavenly Father knoweth that ye have need of all these things. But seek ye first the kingdom of God, and his righteousness; and all these things shall be added unto you."  Matthew 6:30-33
"For whosoever will save his life shall lose it: and whosoever will lose his life for my sake shall find it. For what is a man profited, if he shall gain the whole world, and lose his own soul? or what shall a man give in exchange for his soul?"  Matthew 16:25-26
"

The God who made the world and everything in it is the Lord of heaven and earth and does not live in temples built by human hands.

 

And he is not served by human hands, as if he needed anything. Rather, he himself gives everyone life and breath and everything else.

From one man he made all the nations, that they should inhabit the whole earth; and he marked out their appointed times in history and the boundaries of their lands.

 

God did this so that they would seek him and perhaps reach out for him and find him, though he is not far from any one of us.

"  Acts 17:24-27
"If ye then be risen with Christ, seek those things which are above, where Christ sitteth on the right hand of God. Set your affection on things above, not on things on the earth. For ye are dead, and your life is hid with Christ in God."  Colossians 3:1-3
"But without faith it is impossible to please him: for he that cometh to God must believe that he is, and that he is a rewarder of them that diligently seek him."  Hebrews 11:6
"

For the grace of God that bringeth salvation hath appeared to all men, t

eaching us that, denying ungodliness and worldly lusts, we should live soberly, righteously, and godly, in this present world; l

ooking for that blessed hope, and the glorious appearing of the great God and our Saviour Jesus Christ; w

ho gave himself for us, that he might redeem us from all iniquity, and purify unto himself a peculiar people, zealous of good works.

"  Titus 2:11-14