Beloved readers, I post today with a heart in awe of God's love for us. Below is a word I received this morning that held me speechless. I included a link to a song that depicts the sound of a heart fully committed to Him. The video from YouTube I can't stop thinking about, so I share it as well. I hope these bless and enlarge your heart as you continue to follow our dear One.
     I enjoy you. This message startles you, for you say of yourself, "why?" My love, I see what I've created to be, untangled by the world's draws. These entanglements I created you to walk above. Your heart cries out to Me and I say to thee, "Walk higher with Me, My love."

     I enjoy your laugh, how you look upon My creation, how your redeemed heart sees others. Not through the brokenness of disappointments, but in a heart that is hopeful and full of Me. See them as I do, not people who make offenses but as those who wander and need Me.

     I say again, I enjoy you, My love. Let us walk and laugh together. Come let us reason together and I will uplift your perspective beyond your circumstances, beyond man's ways of thinking. I give you the mind of Christ. Do not be discouraged by your weaknesses, just continue to offer these to Me. \

     In your impatience in the hard or dreary circumstances, remember these words I whisper from My heart to yours, "I enjoy you." Watch your impatience turn into patience and long-suffering.  Knowing this can melt the heart of stone and turn it into pliable clay.

     As you consider the cosmos, the detailed workings of my hands in all creation, know that I think of you and delight in you, My beloved. This soft truth frees you to rise up and walk in your calling and purpose, not in obligation but in joy and laughter. I see who I made you to be, walk in this and enjoy Me too.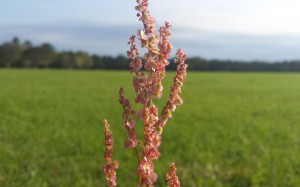 "'How will anyone know that you are pleased with me and with your people unless you go with us? What else will distinguish me and your people from all the other people on the face of the earth?' And the Lord said to Moses, 'I will do the very thing you have asked, because I am pleased with you and I know you by name.' Then Moses said, 'Now show me your glory.'"  Exodus 33:16-18
"Trust in the Lord and do good; dwell in the land and enjoy safe pasture. Take delight in the Lord,  and he will give you the desires of your heart."  Psalm 37:3-4
"The blameless spend their days under the Lord's care, and their inheritance will endure forever. In times of disaster they will not wither; in days of famine they will enjoy plenty."   Psalm 37:18-19
"Nevertheless, I will bring health and healing to it; I will heal my people and will let them enjoy abundant peace and security."  Jeremiah 33:6
"And why do you worry about clothes? See how the flowers of the field grow. They do not labor or spin. Yet I tell you that not even Solomon in all his splendor was dressed like one of these.  If that is how God clothes the grass of the field, which is here today and tomorrow is thrown into the fire, will he not much more clothe you – you of little faith? So do not worry, saying, 'What shall we eat?' or 'What shall we drink?' or 'What shall we wear?' For the pagans run after all these things, and your heavenly Father knows that you need them. But seek first his kingdom and his righteousness, and all these things will be given to you as well. Therefore do not worry about tomorrow, for tomorrow will worry about itself. Each day has enough trouble of its own."  Matthew 6:28-34
"Are not two sparrows sold for a penny? Yet not one of them will fall to the ground outside your Father's care. And even the very hairs of your head are all numbered. So don't be afraid; you are worth more than many sparrows."  Matthew 10:29-31
"Do not be afraid, little flock, for your Father has been pleased to give you the kingdom."  Luke 12:32