How do we deal with difficult people? The short answer is: with God's all consuming love!
Let us consider an issue we might continually encounter. Does this particular set of circumstances seem to continually rear its ugly head in various arenas? Is there something that irks our emotions and makes us want to respond in our flesh with rage, anger, unforgiveness, bitterness, or with heated emotions that stir up strife and in no way evidences God's love and compassion toward others? The Lord leads us on to overcome every difficulty not in a way that seems right to man that is filled with worldly wisdom but in His way, His wisdom, and with His love.
I have an example of a difficult lesson the Lord has been trying to teach me for years – how to respond rightly to injustice. I've encountered it among colleagues, friends, foes, strangers, and even family members. It was everywhere, then the Lord showed me that it wasn't the people who met out injustice that was the difficulty but my response to it that needed adjusting. When I was treated unfairly or unjustly I would put on my superhero cape to protest with all of my fleshly might. This reaction never brought about the desired response, even though in most of these situations I was right. In the natural, I was completely justified for my actions, but we are called to walk a higher way. Walking in His love can make even the harshest path turn lush and green.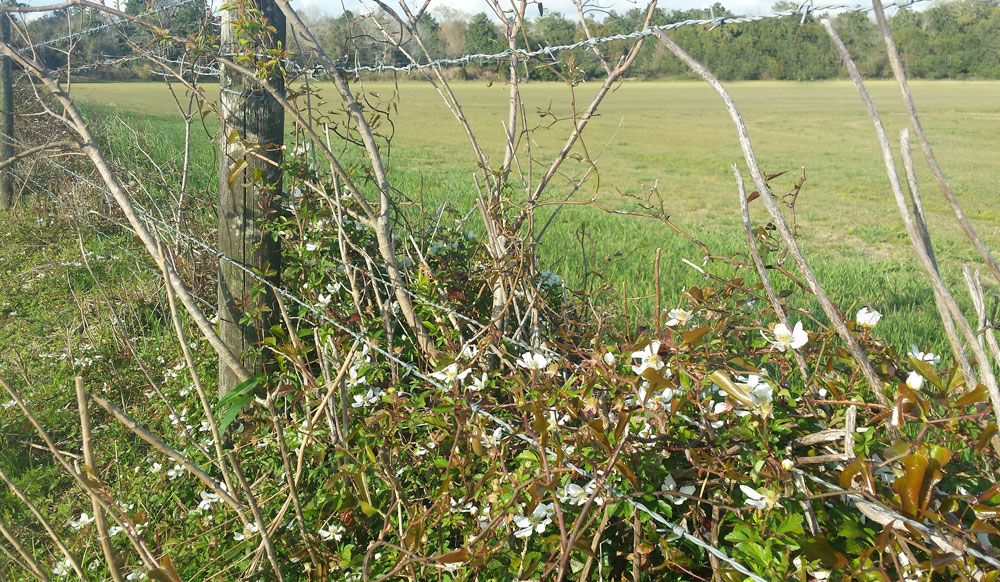 Jesus could have retaliated when he was wrongly accused, unfairly arrested, illegally trialed, and brutally beaten and crucified for our transgressions. At any time He would have been right in saying, "They rejected Me, don't deserve My help or gifts, are unrighteous, and tell lies about Me. They do not listen to Me and twist My words of life. Why would I lay down my life for that lot?" However, He saw something infinitely more important than the difficult people around Him, and laid down His life to serve as the pure sacrifice to bridge the gap between fallen man and a Holy God. He saw our need and restored us to what we were created to be in Him.
"Therefore, if anyone is in Christ, the new creation has come: The old has gone, the new is here! All this is from God, who reconciled us to himself through Christ and gave us the ministry of reconciliation: that God was reconciling the world to himself in Christ, not counting people's sins against them. And he has committed to us the message of reconciliation. We are therefore Christ's ambassadors, as though God were making his appeal through us. We implore you on Christ's behalf: Be reconciled to God. God made him who had no sin to be sin for us, so that in him we might become the righteousness of God."  II Corinthians 5:17-21
How do we handle difficult people? Just as Jesus did. He continually poured out and laid down His life so we might know Him and understand what His love means. He did this so that we might put on His righteousness and reflect His beauty in all situations. He looked past their fears and met their needs. This principle can be applied in life or death persecutions to the most simple of interactions such as working with others. When we respond to any person, let us do so in love. We cannot operate in this way in our natural strength; however, there is a place in God where He changes our hearts to reflect His beauty and fill us with His love. This changed heart comes from intimacy with the Almighty, being conformed into His image, and laying down the rights to ourselves for we are no longer our own but His.
"Let everyone be subject to the governing authorities, for there is no authority except that which God has established. The authorities that exist have been established by God. Consequently, whoever rebels against the authority is rebelling against what God has instituted, and those who do so will bring judgment on themselves. For rulers hold no terror for those who do right, but for those who do wrong. Do you want to be free from fear of the one in authority? Then do what is right and you will be commended. For the one in authority is God's servant for your good. But if you do wrong, be afraid, for rulers do not bear the sword for no reason. They are God's servants, agents of wrath to bring punishment on the wrongdoer. Therefore, it is necessary to submit to the authorities, not only because of possible punishment but also as a matter of conscience. This is also why you pay taxes, for the authorities are God's servants, who give their full time to governing. Give to everyone what you owe them: If you owe taxes, pay taxes; if revenue, then revenue; if respect, then respect; if honor, then honor. Let no debt remain outstanding, except the continuing debt to love one another, for whoever loves others has fulfilled the law. The commandments, 'You shall not commit adultery,' 'You shall not murder,' 'You shall not steal,' 'You shall not covet,' and whatever other command there may be, are summed up in this one command: 'Love your neighbor as yourself.' Love does no harm to a neighbor. Therefore love is the fulfillment of the law. And do this, understanding the present time: the hour has already come for you to wake up from your slumber, because our salvation is nearer now than when we first believed. The night is nearly over; the day is almost here. So let us put aside the deeds of darkness and put on the armor of light. Let us behave decently, as in the daytime, not in carousing and drunkenness, not in sexual immorality and debauchery, not in dissension and jealousy. Rather, clothe yourselves with the Lord Jesus Christ, and do not think about how to gratify the desires of the flesh."  Romans 13:1-14
For years I wrestled with responding to others with knee-jerk reactions and heated emotions to unjust circumstances. I would often have to go back and apologize for my unloving responses and go to God to lay my unloving ways open before Him. I knew that I must decrease so that He could increase in Me. I had opportunity after opportunity to learn this lesson, for the Lord had need of me to overcome it.
One day I received an unwarranted and harsh email response from a colleague. Multiple people were copied on it who had not been in the conversation before, so I felt disrespected in a virtual group. In the past, I would have fired back and explained all the wrongs of this communication, but this time there was a noticeable change in my heart. I read the email through His eyes of love, and rather than responding with heated emotions that displayed my offense I responded in love. Had I fired back as I would have in the past, the lesson would not have been learned. I would have been right but stirred up more strife. I was in awe that I had peace and did not suffer the emptiness of feeling slighted and disrespected.
I knew I had been disrespected and treated unjustly, but the feeling of offense was not present. I rejoiced that God had changed my heart, for He showed me I could be trusted to overlook offenses; edify and not tear down; and respond out of love rather than with aggression. I was free and it felt great!
When dealing with difficult people, remember we were all enemies of the cross of Christ until we understood who He was and His love for us. Let us continually reflect God's beauty in how we respond in every situation so others may come to know Him.
"Dear children, do not let anyone lead you astray. The one who does what is right is righteous, just as he is righteous. The one who does what is sinful is of the devil, because the devil has been sinning from the beginning. The reason the Son of God appeared was to destroy the devil's work. No one who is born of God will continue to sin, because God's seed remains in them; they cannot go on sinning, because they have been born of God. This is how we know who the children of God are and who the children of the devil are: Anyone who does not do what is right is not God's child, nor is anyone who does not love their brother and sister. For this is the message you heard from the beginning: We should love one another. Do not be like Cain, who belonged to the evil one and murdered his brother. And why did he murder him? Because his own actions were evil and his brother's were righteous. Do not be surprised, my brothers and sisters, if the world hates you. We know that we have passed from death to life, because we love each other. Anyone who does not love remains in death.  Anyone who hates a brother or sister is a murderer, and you know that no murderer has eternal life residing in him. This is how we know what love is: Jesus Christ laid down his life for us. And we ought to lay down our lives for our brothers and sisters."  I John 3:7-16
Dealing with difficult people is just a matter of having our heart's changed to take on His heart for people. This is not the wisdom of the world but a kingdom principle. Are we not seated with Christ in the heavenly realms, does He not reside within us through the Holy Spirit in our hearts. In this higher way of walking we can see God's will done on earth as it is in Heaven. We can experience the greater works. We can go deeper in Him, for we will be free to be what He made us to be with hearts that are above the circumstance in Him. We will at last view others not as difficulties, but as people in need of knowing who they were created to be in Christ. Never give up on anyone, even yourself, for He that began a good work is faithful to complete it.