Oh Lord, we seek You though you are not far from any of us. We turn our attention toward you and say, "What would You desire to do in us next?" Many are the plans a man has, but the Lord determines His steps. You are the one who leads and guides. We look to You for our strength and wait for You so we can run and not grow weary, walk and not grow faint. Fulfill all of Your plans for each of us, for Yours is the kingdom and power and glory forever.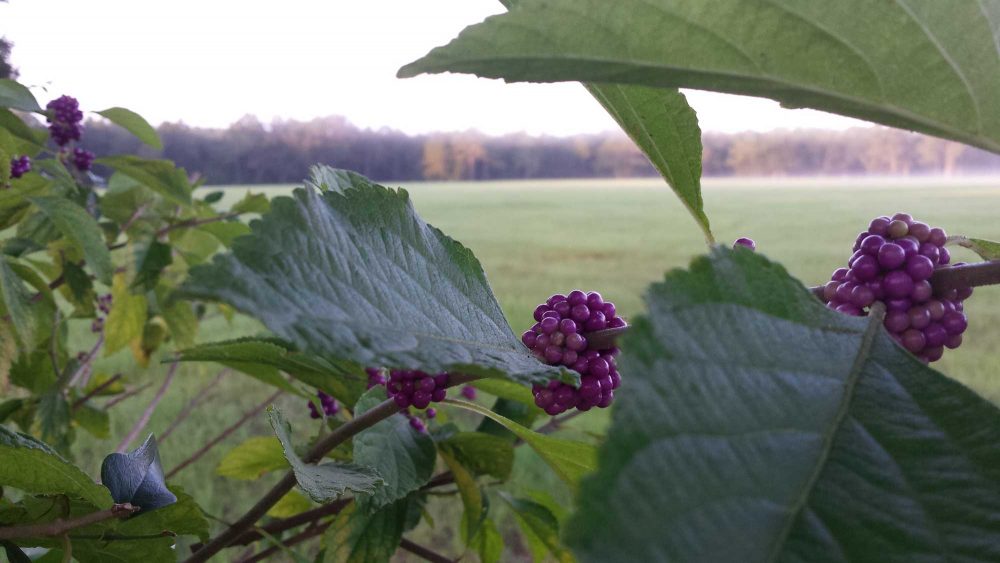 You wonder why the actions you used to take no longer satisfy. The efforts you made before that brought a sense of purpose and fulfillment leave you longing for more. My love, I am bringing you into a place of transition. Not a place to be fearful and dread what is next, for it is unknown to you. It is a place for you to expand your heart, your reach, your desire for Me.

     The intimacy and communion you have shared with Me before will not sustain you in this next great adventure, you need more of Me. You need more of yourself offered up. You must decrease and I must increase. Here, as you lose yourself, so will you find your true self. The beloved I created you to be.

     You look back at your past accomplishments and failures and wonder what could possibly be next – My love I tell you it is from My hand, a way made by Me. Only be still before Me and know that this restlessness and sighs and longing revealed are not to frustrate you but to get you ready to move into greater pastures. Limit not what I can do in your life by what you've seen Me do before. I desire to take you to a greater receiving from Me and in this a greater pouring out to others.

     In this place of transition, do not fight Me, do not try to fill your time with diversions, but sit before Me, meditate upon Me, let Me change you and refine you for this next great adventure. I move My people into enlarged pastures when I've made them ready for they must be able to stand and accomplish all the tasks I've orchestrated for them. I do not move you until you are ready, lest ye fall. Do not seek to enter in before I've made ready. I make you ready, so trust in Me.

     Do not put your trust in circumstances, man, or other temporal institutions. Put your trust in Me alone. I will not leave you or forsake you. In this time of transition, rest in My presence and worship Me. Let your mouth be filled with thanksgiving and not complaint. Let My praise be uttered and watch how even your environment changes. I temper your heart here as you reach out to Me in adoration and worship which shows your complete trust that all is well, though you do not see the way.

     I will need your ability to rest in Me perfected as I move you for in this new place your stand will depend on your ability to rest in My peace and fellowship with Me to bring forth what I desire in each situation. As you wait to enter in and the path to be made clear, you must train yourself to do this for you want to make things happen in your own strength, which leads only to frustration and lack of My peace.

     I wait patiently for you to still and ready yourself before Me to receive all I pour out and how I pour out. Enlarged pastures, My love, are fruitful, green, lush, and where I am bringing you. Be not afraid, be not uneasy, but walk each step daily in My peace and presence for I will surely bring you here at just the right time.
Psalm 23:1-6
"The Lord is my shepherd, I lack nothing. He makes me lie down in green pastures, he leads me beside quiet waters, he refreshes my soul. He guides me along the right paths for his name's sake. Even though I walk through the darkest valley, I will fear no evil, for you are with me; your rod and your staff, they comfort me. You prepare a table before me in the presence of my enemies. You anoint my head with oil; my cup overflows. Surely your goodness and love will follow me all the days of my life, and I will dwell in the house of the Lord forever."
Psalm 65:1-13
"Praise awaits you, our God, in Zion; to you our vows will be fulfilled. You who answer prayer, to you all people will come. When we were overwhelmed by sins, you forgave our transgressions. Blessed are those you choose and bring near to live in your courts! We are filled with the good things of your house, of your holy temple. You answer us with awesome and righteous deeds, God our Savior, the hope of all the ends of the earth and of the farthest seas, who formed the mountains by your power, having armed yourself with strength, who stilled the roaring of the seas, the roaring of their waves, and the turmoil of the nations. The whole earth is filled with awe at your wonders; where morning dawns, where evening fades, you call forth songs of joy. You care for the land and water it; you enrich it abundantly. The streams of God are filled with water to provide the people with grain, for so you have ordained it. You drench its furrows and level its ridges; you soften it with showers and bless its crops. You crown the year with your bounty, and your carts overflow with abundance. The grasslands of the wilderness overflow; the hills are clothed with gladness. The meadows are covered with flocks and the valleys are mantled with grain; they shout for joy and sing."
Isaiah 30:23
"He will also send you rain for the seed you sow in the ground, and the food that comes from the land will be rich and plentiful. In that day your cattle will graze in broad meadows."
John 3:30
"He must increase, but I must decrease."
Worship Song