During a long period of frustration with a circumstance I cried out to God for release. He gave me a dream to better understand exactly where He had me. This dream succinctly captured a circumstance I was living through. In the dream, I was tasked with going deep into a forest, which was challenging to traverse, to rescue those who needed help. But as I would near those who needed assistance thereby accomplishing my task, I was hindered by great fireballs being hurled down that would set the woods surrounding us ablaze and make completing the quest even more difficult and at times seemingly impossible. I realized the fireballs were friendly fire and hurled at me by the very people who tasked me with this quest. These fireball-hurlers thought this would help in some way, but it made my job harder. In the dream I had a total awareness that God saw every hard step, every person that needed help, and every fireball that set my efforts ablaze.
In real life, I was challenged beyond measure to do those things I was put in place to do by the very ones who brought me in. They seemed to set up roadblocks and circumstances I had to continually navigate to produce a product. I had often wondered if God saw my circumstances and heard my plight. The dream confirmed He did and not only did He know, He summarized the situation for me in vivid pictures to show me just what I was struggling against.
I pondered the dream and asked, "Lord, if you know my situation why don't you move me or intervene to stop the fire balls that block my progress?" His answer was immediate, "You are now asking the question from the right understanding. I know your circumstance, so why don't I move you?" Then I realized, He could move me, stop the fireballs, and do a multitude of interventions to make my way easier, but He delayed. What is this greater reason for this delay? It is beyond my understanding and immediate desire for comfort and an alternate way. My right response to this was at last formulated in my heart, "You order my steps and I am grateful for each challenge and hardship that I might trust you more to overcome. You have a reason for this challenging time and I will let You unfold it and work in Me what You will."

If we are dwelling in the valley of the shadow of death a little longer than we'd prefer, it's okay, He sees us. When we know that the Lord sees us, then we can rest secure that we He has ordered our steps. We no longer have to cry out, "God, do you see what they are doing to me, it is so unfair!" The circumstance is working a greater good than we see right now. In a moment, He can change everything.
Let us be content right where we are and proclaim, "Though He slay me, yet will I trust him" with a heart of faith, hope, and love. Perhaps we are to influence one or many right where we stand. Perhaps we are to face rejection and at last be unmoved in our identity in Him even though we've done nothing wrong. Perhaps we are to be a light in darkness where we'd rather not be. Perhaps we are the only hope for those who sit in darkness in the dangerous forest and He has need of us.
Let your heart rest secure and enjoy the adventure, for He sees you and will accomplish His purposes in that which concerns you. Be at ease, even though the fireballs may set ablaze all that surrounds you. Be at ease, for He is the One who takes His beloveds through the fire to come out unscathed. Trust safely in Him, for He is our Deliverer.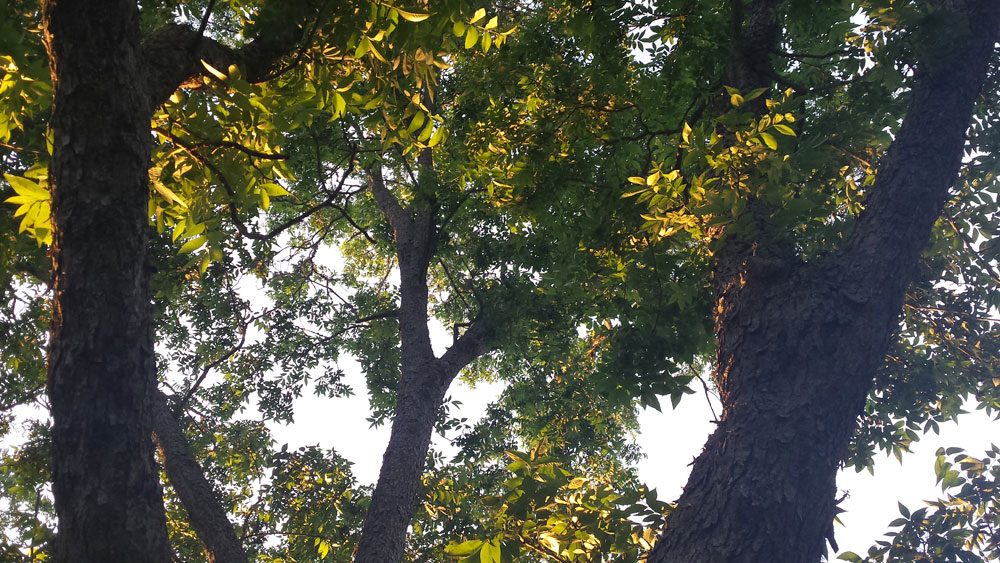 Psalm 40:1-3
"I waited patiently for the Lord; he turned to me and heard my cry. He lifted me out of the slimy pit, out of the mud and mire; he set my feet on a rock and gave me a firm place to stand. He put a new song in my mouth,a hymn of praise to our God. Many will see and fear the Lord and put their trust in him."
Psalm 73:21-26
"When my heart was grieved and my spirit embittered, I was senseless and ignorant; I was a brute beast before you.
Yet I am always with you; you hold me by my right hand. You guide me with your counsel, and afterward you will take me into glory. Whom have I in heaven but you? And earth has nothing I desire besides you. My flesh and my heart may fail, but God is the strength of my heart and my portion forever."