When the circumstance does not reflect God's words to us, what do we do? When all feels futile and God's words are not manifested when we expect, how do we respond? I wrestled with this very concept of evaluating my worth based on my circumstances, how others behaved toward me, and lies from the enemy during a time of waiting upon the Lord.
On a particular occasion, the heat of the battle intensified as the breakthrough neared. I was vulnerable to the lies of the enemy as a result of my doubt and not fully believing who I was in Christ. I had taken my eyes off of the Savior, as Peter did when walking on the water, and began to sink low. I felt alone and judged my worth not on how God saw me but in light of my situation. The following discouraging words covered me as a blanket of despair. I share this lie from the enemy, for I know others have probably heard similar discouraging proclamations as well.
Example of Discouraging Lies of the Enemy
Jesus said His sheep hear His voice, and I knew this was not His words. When we stand in the light of God's truth then such lies cannot affect us but we see it for what it is – a tactic to discourage us from our present course with the Lord.

You are so unimportant, nothing you do matters. If you were important, then you'd be in a position that God had promised. I am nothing more than a contract worker. Not even important enough to receive benefits or a salary or have a full-time title. I am less than nothing. I am cast low and deserve right where I am. [Insert corrupt leader's name here] is important for he/she remains in a position of authority, [Insert corrupt leader's name here] is important and influences the jobs of people, committees, and other aspects of the organization. When you tried to bring the darkness to light and reveal the truth, no one listened to you or helped. Even [Insert corrupt leader's name here] is important in title even though he/she is unjust and continues without rebuttal. All that I've put forth comes to nothing. Every effort I've made as unto Thee has been taken by others and passed off as their own. I am not good enough for a position of influence. Who do I think I am to deserve anything more than where I am right now.

Analysis of the Lies of the Enemy

You'll notice in the passage above that the perspective moves between first and second person viewpoints.The enemy will often attack our minds and make us believe the lies in our heads are our own with the use of "I" or even through the use of accusations such as "you" which can also be sources from our thoughts or from the mouths of others set to tear us down.

When we are tempted to judge our worth based on circumstance or how others view us, we can be tempted to give the judgments of fellow men and women around us credibility even when such people may not be evidencing God's love and are not what they should be. When we are confident in who we are in Christ, we will not be affected by other's actions or evaluations of us. Rather we will view any mistreatment through the eyes of love and compassion with a continual desire that they too may find freedom in Christ.

At the time I was also serving as a contract worker and not in a full time position. This weighed heavily upon me, for I reasoned that a full-time job would make me feel more important and worthwhile even though the Lord provided for my financial needs. He had need to teach me not to put confidence in the titles or positions of man. This is also a tactic of the enemy – to discredit where God has us. The enemy will try to make us panic and make our own way in order to position ourselves in a role that we think depicts "success" in man's eyes.

The tone of the above passage is discouraging and leaves the hearer feeling hopeless. The enemy comes to steal, kill, and destroy but Jesus comes to give life and give it abundantly. When the Lord speaks to us, even if chastisement is needed, we are left feeling hopeful and lifted up, not cast down.

The response to such lies as shared above is to continue standing in Christ, keep believing in Him who loves us and works out all things for good to those who love Him and are called according to His purpose. Speak the truth of the circumstance of how God sees it, proclaim His heart over a situation, proclaim the truth of His word through scriptures, and sing out in triumphant praise to God no matter how the feelings of our hearts try to convince us differently. This is standing firm in the faith and holding to Christ.

One final thought to ponder: Often we will encounter heavy resistance through flaming arrows of discouragement just before a breakthrough. Take heart, for no weapon forged against you shall prosper and every tongue that rises against you shall be refuted.
Put No Confidence in the Flesh
Let us not evaluate our own capabilities apart from Christ's work in us or try to gain our worth in man's evaluation of us. Let us not wait to be placed in a positoin of honor or recognized by the organizations of men before pouring out God's love and operating in the Gifts of the Spirit right where He has us. We may be tempted to think, "When I've obtained this position, when I've been given that honor, when I'm a leader, when I've been positioned in this or that role then I'll pour out to others as God empowers me with the Gifts of the Spirit and share the Gospel of Christ, for only then will I feel important and worthy for such a work." This is putting confidence in the flesh – whether our own flesh or the flesh of others.
The qualification to pour out God's love to all those He brings us to and evidence His beauty and power is bestowed by the Holy Spirit, which is set as a seal of deposit that we belong to Jesus. Our confidence must not depend upon what we can accomplish in ourselves or "for" God, but it should only rest and operate in the finished work of Christ. The beatings Jesus suffered and the cross He endured makes us worthy, clean, righteous, healed, and whole. It is He in whom we live and move and have our being. It is He that transforms us into His glorious image to bring light in the darkness.
The enemy has had thousands of years to refine the tactics used on God's people and can attempt to bring us down by the look of circumstances, when others attempt to dishonor or disrespect us, or even when there is a divine delay of God's word manifesting in our lives. These flaming arrows can also come to our mind or from the mouths of others speaking lies with accusations such as, "I am no good," or "Nothing you do matters. If you mattered you would be in a position of honor, not doing what you do now," or "I am not good enough to stand in this position. What if others find out I'm a fraud and am really afraid inside." When God positions us in a place above our comfort level or if He delays in positioning us where He has promised to bring us, in either position just stand.
Believe not the lies of the enemy, but believe only what God says about us and who we are in Him. Let us not lose heart or give in to the lie of the enemy that we do not matter, that what we bring forth with God working in and through us is for nothing. It is God who works in us to will and do according to His good pleasure. It is He who strengthens us to stand and broadens the path beneath us. It is He who will give wisdom to know what to do as we come to Him and ask. He is the author and perfecter of our faith. It is God who knows what He has created us to be, just let Him transform into His image and fulfill His purpose for each of us here in the land of the living.
Put no confidence in the flesh at how we see ourselves in a flawed way or how others may have wrongly evaluated our performance or worth. Let us walk about in joy and be led forth in peace, for it is the Lord who guides us and we are His. Let us put all confidence in Him and be not swayed at the look of things, feelings in our hearts, or taunts of the enemy. Let us rather be settled and operate in all we do with a confidence not in our flesh or the hand of man, but in the Lord our Keeper.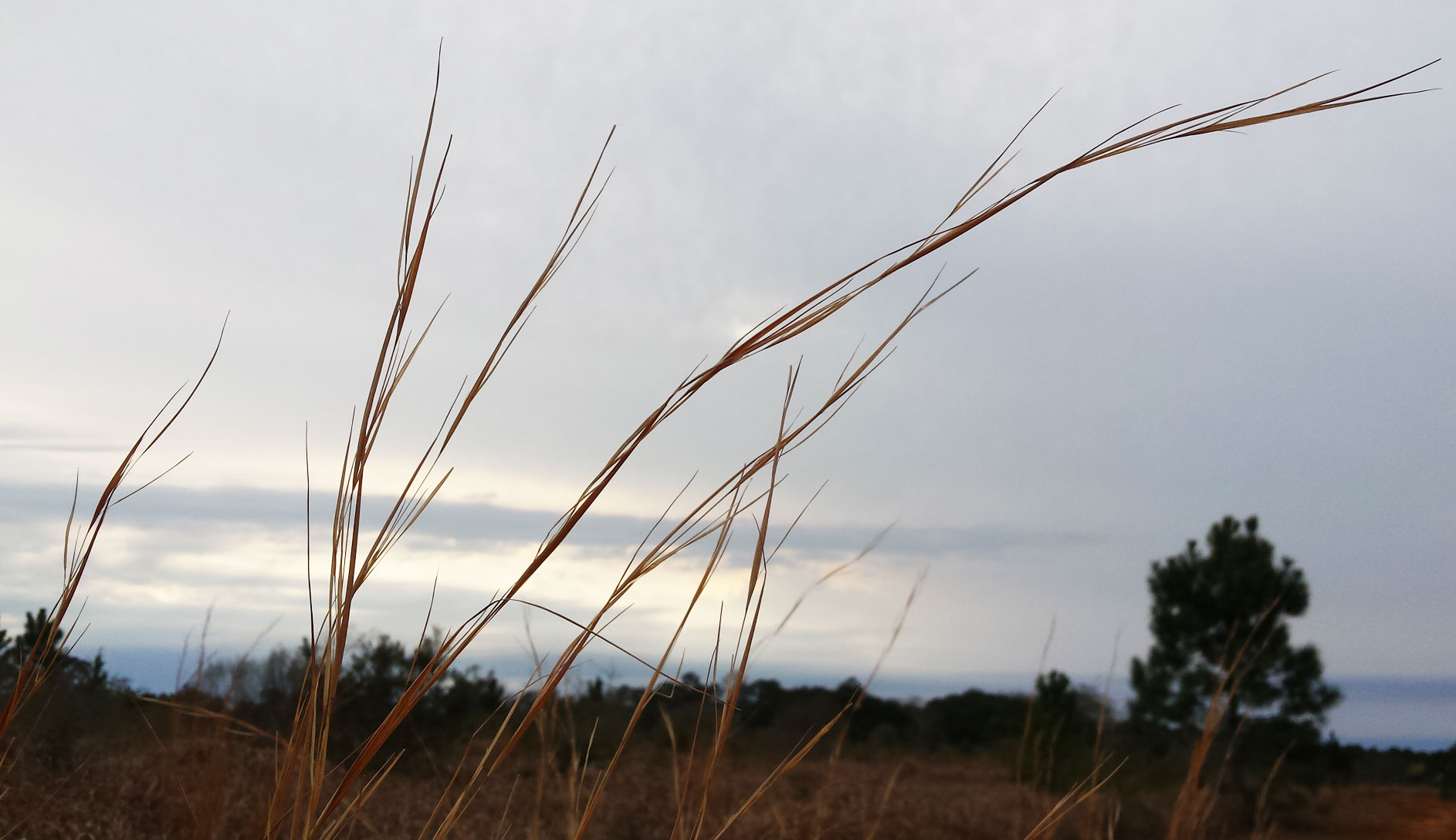 Isaiah 54:17
"No weapon formed against you shall prosper, and every tongue which rises against you in judgment you shall condemn. This is the heritage of the servants of the Lord, and their righteousness is from Me, says the Lord."

Psalm 128:1-8
"I will lift up my eyes to the hills – from whence comes my help? My help comes from the Lord, you made heaven and earth. He will not allow your foot to be moved; He who keeps you will not slumber. Behold, He who keeps Israel shall neither slumber nor sleep. The Lord is your keeper; the Lord is your shade at your right hand. The sun shall not strike you by day, nor the moon by night. The Lord shall preserve you from all evil; He shall preserve your soul. The Lord shall preserve your going out and your coming in from this time forth, and even forevermore."

James 4:1-10
What causes fights and quarrels among you? Don't they come from your desires that battle within you? You desire but do not have, so you kill. You covet but you cannot get what you want, so you quarrel and fight. You do not have because you do not ask God. When you ask, you do not receive, because you ask with wrong motives, that you may spend what you get on your pleasures. You adulterous people, don't you know that friendship with the world means enmity against God? Therefore, anyone who chooses to be a friend of the world becomes an enemy of God. Or do you think Scripture says without reason that he jealously longs for the spirit he has caused to dwells in us? But he gives us more grace. That is why Scripture says: 'God opposes the proud but shows favor to the humble.' Submit yourselves, then, to God. Resist the devil, and he will flee from you. Come near to God and he will come near to you. Wash your hands, you sinners, and purify your hearts, you double-minded. Grieve, mourn and wail. Change your laughter to mourning and your joy to gloom. Humble yourselves before the Lord, and he will lift you up.
I Peter 5:5-7
"Likewise you younger people, submit yourselves to your elders. Yes, all of you be submissive to one another, and be clothed with humility, for 'God resists the proud, but gives grace to the humble.' Therefore humble yourselves under the mighty hand of God, that He may exalt you in due time, casting all your care upon Him, for He cares for you."