When we come through a time of what seems like dwelling in the enemy's camp we might feel as though God is far away or be tempted to believe the lie that He has forsaken us. Here we do not see evidence of His hand at work in our time frame, do not feel Him near, and may even begin to rely on our own devices to make our way or seek adventure/pleasure where it can be found. During such times, we might find that we have no joy, deal with others harshly, evidence impatience and selfishness, and even balk at obedience and the idea of offering our lives fully to God. The truth is that in this desolate place we have no peace and pleasure is momentary yet leaves us emptier and comfortless. All along God waits for us to come to Him to receive all He offers.
This time in our life might parallel the story of the father with the two sons – one prodigal who went his own way, and one who stayed home yet didn't receive all the father had to offer. Whether we are wandering from God's presence or living near Him but not receiving all the benefits – in both situations we are to ask, seek, knock. No good thing does God withhold from those who follow Him. God desires us to live in His purpose and operate by His strength and inspiration. He does not desire that we float along in a pious existence pouring out on no one, keeping His light to ourselves, and judging everyone around us. Nor does He desire that we live a life of self-gratification plunging into all we can to satisfy our lusts. Whether He has us in a solitary place interceding for others and learning more of Him or out in the masses serving others in our various roles, we are to live in His peace, joy, and love fully enjoying all that Christ completed for us and shedding His light in a dark world.
When we find ourselves devoid of His peace, feeling far from His presence, and in a weak and helpless state let us not continue to try to make our own way to find happiness, rather let us cry out and seek Him. He will not forsake us nor leave us desolate. Beloveds of the Lord, let us press on though through a veil of tears or with broken hearts, for Christ is nearer than we perceive and He will surely lift us up in due time. Let a sacrifice of praise come from our hearts and spring from our lips to the One Most High. Soon the fog will break and we will enter into a new land of promise, a land He has been preparing us for all along. At last we will understand the method of refinement and those things He has put His finger on for us to release to Him to bring us to our next steps. We will never regret what we submitted fully to God, no matter the cost or sacrifice to our flesh.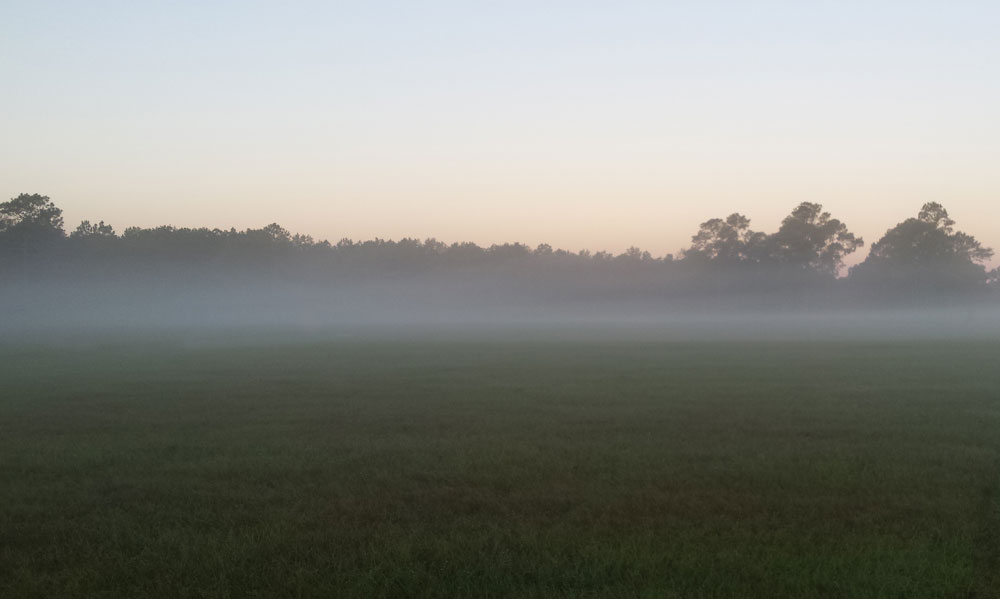 Psalm 84:11
"For the Lord God is a sun and shield: the Lord will give grace and glory: no good thing will he withhold from them that walk uprightly."
Proverbs 3:5-6
"Trust in the Lord with all your heart and lean not on your own understanding; in all your ways submit to him, and he will make your paths straight."
Philippians 1:21
"For to me, to live is Christ and to die is gain."