What is the Church? Is it a building? Is it a denomination? Is it a movement? Does it exist within a certain set of walls or borders? The Church is the body of Christ made up of believers from around the world. Yes, there can be a group of believers assembled together to worship, serve, and enjoy fellowship together in a building, but the body of Christ is much more. It is those called of God who follow Jesus. The church can be a group of believers gathered in a home or meeting  together in secret places under an oppressive regime. It can be a group of beloveds gathered to serve those around them and in so doing build one another up with their diverse giftings. It is a deeper connection with fellow believers than a prescribed method of worship, gathering times, or man-made rules and regulations.
The Church is God's ambassadors on earth whose purpose is to know Him and in so doing are transformed into His image so that all in darkness may see His glorious light. Let us be open to how God wants to move in the global body of Christ from believers from all backgrounds. Oh what sweet fellowship can be shared by those who Know Him. All of us from every corner of the earth have had varied experiences and cultural backgrounds, but one truth is evident when we are His – we all have the same sound – the sound of the Redeemed.
Oh, what will happen when we let our sound harmonize with the whole Body of Christ – the Church. For example, I was attending a training event in Atlanta, Georgia a few years ago, and a group of people with a different cultural background was walking behind my husband and I as we walked toward the conference center. I heard one man in the middle of the group begin to sing, "How Great Thou Art." He did not sing it in English but in His own language. My spirit lept within and I wanted to sing out and worship God with Him in my own language. But I didn't, I paused and let that moment pass by. He was unafraid and just sang out loudly.
Oh what would have happened if I had joined in the sweet worship with these believers and worshiped in Spirit and truth right there in downtown Atlanta on the sidewalk? What outpouring would have come. What fellowship and unity would have been observed by those who needed hope around us. I did acknowledge his courage when we all came to the corner and waited for the light to change by smiling and saying, "Amen." The group members all smiled and we enjoyed a taste of fellowship for a moment. Oh, but what could that divine encounter have brought about. How pleased would the Father's heart have been to see His children, who have never laid eyes on each other and were from opposite ends of the globe, enjoy an outpouring of spontaneous worship right there in the busy sidewalks of a city. Let us behold God's beautiful Church everywhere we go and let us spur one another on to seek Him.
The darker the days get in the world the brigher the Body of Christ – the Church – will shine. Let us behold the manifestations of the sons of God every day. Let us welcome one another and seek to connect with those who are believers. Let us find new ways to spur one another on to good works. Let us see the divine orchestration of the giftings God has bestowed upon His body from all members – those people whom we know and are comfortable with and those who we may not know yet. God's love crosses all boundaries and brings a unity in hearts that the world knows not of.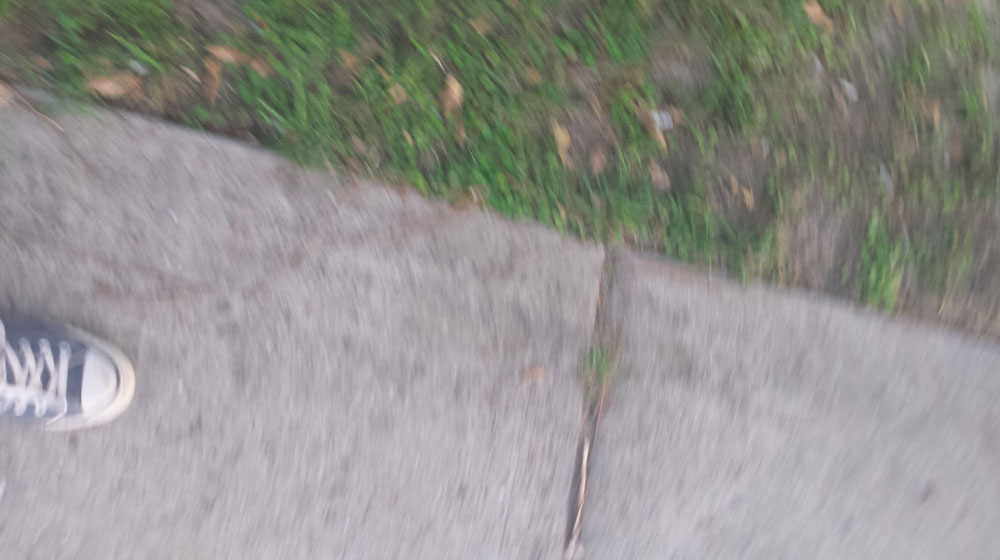 Romans 12:1-21
"I beseech you therefore, brethren, by the mercies of God, that ye present your bodies a living sacrifice, holy, acceptable unto God, which is your reasonable service. And be not conformed to this world: but be ye transformed by the renewing of your mind, that ye may prove what is that good, and acceptable, and perfect, will of God. For I say, through the grace given unto me, to every man that is among you, not to think of himself more highly than he ought to think; but to think soberly, according as God hath dealt to every man the measure of faith. For as we have many members in one body, and all members have not the same office: so we, being many, are one body in Christ, and every one members one of another. Having then gifts differing according to the grace that is given to us, whether prophecy, let us prophesy according to the proportion of faith; or ministry, let us wait on our ministering: or he that teacheth, on teaching; or he that exhorteth, on exhortation: he that giveth, let him do it with simplicity; he that ruleth, with diligence; he that sheweth mercy, with cheerfulness. Let love be without dissimulation. Abhor that which is evil; cleave to that which is good. Be kindly affectioned one to another with brotherly love; in honour preferring one another; not slothful in business; fervent in spirit; serving the Lord; rejoicing in hope; patient in tribulation; continuing instant in prayer; distributing to the necessity of saints; given to hospitality. Bless them which persecute you: bless, and curse not. Rejoice with them that do rejoice, and weep with them that weep. Be of the same mind one toward another. Mind not high things, but condescend to men of low estate. Be not wise in your own conceits. Recompense to no man evil for evil. Provide things honest in the sight of all men. If it be possible, as much as lieth in you, live peaceably with all men. Dearly beloved, avenge not yourselves, but rather give place unto wrath: for it is written, 'Vengeance is mine; I will repay,' saith the Lord. Therefore if thine enemy hunger, feed him; if he thirst, give him drink: for in so doing thou shalt heap coals of fire on his head. Be not overcome of evil, but overcome evil with good."
Hebrews 10:14-25
"For by one offering he hath perfected for ever them that are sanctified. Whereof the Holy Ghost also is a witness to us: for after that he had said before, this is the covenant that I will make with them after those days, saith the Lord, I will put my laws into their hearts, and in their minds will I write them; and their sins and iniquities will I remember no more. Now where remission of these is, there is no more offering for sin. Having therefore, brethren, boldness to enter into the holiest by the blood of Jesus, by a new and living way, which he hath consecrated for us, through the veil, that is to say, his flesh; and having an high priest over the house of God; let us draw near with a true heart in full assurance of faith, having our hearts sprinkled from an evil conscience, and our bodies washed with pure water. Let us hold fast the profession of our faith without wavering; for he is faithful that promised; And let us consider one another to provoke unto love and to good works: not forsaking the assembling of ourselves together, as the manner of some is; but exhorting one another: and so much the more, as ye see the day approaching."
Song: "He Reigns" by Newsboys