The faithfulness of God is sure. When we find ourselves on shaky ground, hopes dashed, and the way before us looks shut or void of any light, we must trust in Him. When we come face to face with being forsaken by man, we can be tempted to despair and lose hope. We may faint in waiting for Him to move in our lives, change  our weakness and out-of- place desires, and make His way for us. Let us not be tempted to make our own way or toil to change ourselves, for it is God who works in us to will and do of His good pleasure. He is the author and perfecter of our faith, and will give us new and right desires as we come to Him. Take courage, for God is faithful.
When we cannot see the next step on our path, we must trust in Him who makes our way. At times He will make us restless before moving us into new pastures He has prepared. Sometimes we must stand where we are and face opposition in a way that honors God and sheds light in a dark circumstance. God knows which this is, and ours is to wait upon the Lord to make known. God is always the same, He doesn't falter or forget, but is always with us even when all others have turned their backs. We must walk in the reality that He is faithful to fulfill every promise He made. As we trust Him to make our way and fulfill His purpose for our lives in the daily details or great moves, let us take heart for there is much more to come.
     My love, I am touched by how you seek Me. You think of Me often and long to know more of Me, to see My  power manifested in your day. You recklessly believe all I said in the scriptures are true. This faith moves Me. I have been refining and making you ready for years. Do not think I have been idle with you. In those times when it seemed nothing changed or was moved, I changed deeper parts of yourself than you realized at the time.

     My love, I am so ever near to you. Even as the wind caresses your skin, so Am I near to you. I surround you, I sing over you. You have approached My throne of grace with boldness and laid open before Me all of your desires, even those secret places you do not want Me to see. Beloved, you have learned that here only are these desires changed to come into alignment with My heart and will. You offer yourself up to Me and say, "Change me, Oh God, change My heart." As you struggle to change in your own strength and keep hidden that which you want changed most you remain the same. As you release it to Me and in all openness and humility bow in utter helplessness to Me I form into right desires.

     I speak tenderly to you now, though you did not expect this. I am compassionate toward you, My love. I will not leave you in a place of unanswered prayers, I will not leave you desolate. Great is My faithfulness. I know your way. Continue to trust in Me, walk in this light way of baring all to Me, and let us fellowship together throughout the day as I make opportunity for you to pour onto others I bring in your path. Let us fellowship in the night season when all is dark and quiet, for I Am very near to you. As you turn your thoughts to Me and worship in spirit and truth I Am there. I hear you, I feel you, I smell the fragrant offering of your prayers. Know Me , My love. I will reveal more of Myself to you, this is not all there is.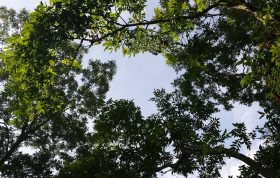 "That in everything ye are enriched by him, in all utterance, and in all knowledge; even as the testimony of Christ was confirmed in you: so that ye come behind in no gift; waiting for the coming of our Lord Jesus Christ: who shall also confirm you unto the end, that ye may be blameless in the day of our Lord Jesus Christ. God is faithful, by whom ye were called unto the fellowship of his Son Jesus Christ our Lord."   I Corinthians 1:5-9