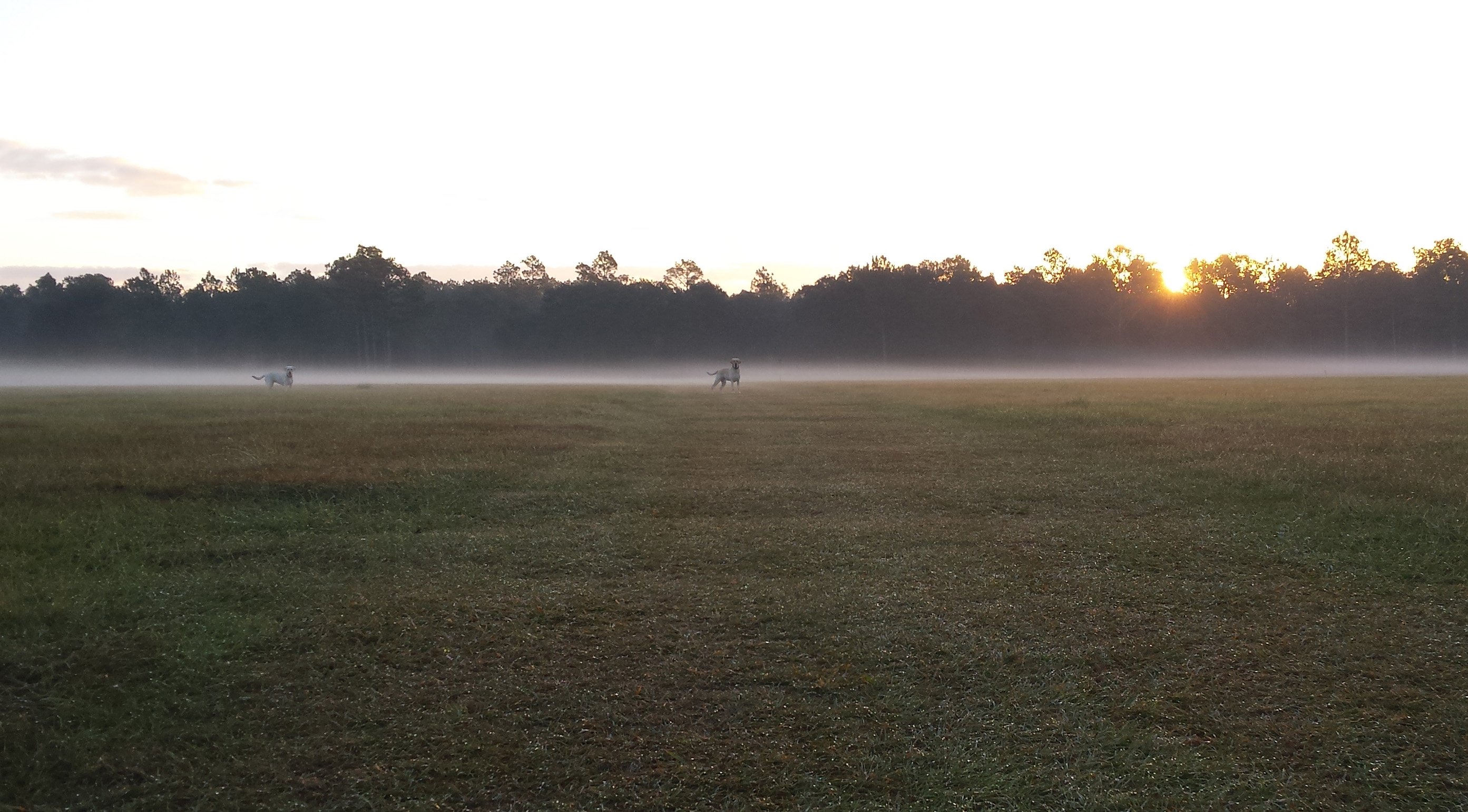 Have you ever felt in your spirit that there is more to know, more to do, more to experience in God? This morning I began to worship the Father as I watched the sun rise and the morning grow brighter and brighter until the full light of day. My heart was heavy, but hope swelled up within me and overtook all sadness and grief over loss and disappointments. There was a quiet whispering in my spirit from the Holy Spirit saying, "There is more, be filled with hope and joy for there is more than you can see now." If I had not stopped to be still and offer my all to Him and believe against all looks of situations that all is well, then I would have missed this whispering. If I had not chosen to worship Him in spirit and truth even in all my weaknesses and failings, then my spirit would have missed being lifted up to be touched by the one that renews and refreshes. Even now I sit before the Lord to see what more He will speak and share with those who delight in His ways. Those who follow Him and seek His face and worship Him with every breath and even in our last breath whisper, "Though He slay me, yet will I trust Him." What an utter trust in a Mighty Creator.
     My loves, there is more than you can see. Do not judge Me based on your limited view of the situation. Know that I Am good and I delight to give good gifts.I soothe your wounds, hurts, loses. I fill up what lacks in emotions, diseases, means. Continue to reach out to Me in faith and trust and offer all of yourself and watch what I will do. In your utter emptiness I will meet you and fill you to abundant overflowing.

     I Am not one who delights in lack and empty vessels – did I not fill every empty vessel what was offered unto Me. Remember the window who offered up empty vessels to Elijah, the empty vessels at the marriage feat when I filled and turned the water to wine, and so too I fill your empty vessel with purpose and joy.

     Open wide your mouths and I will fill it. I will be a friend that sticks closer than a brother, for I will not forsake you. Feel My nearness, My closeness to your being. Become aware of My presence even in the business of the matters of earth. As you draw close to Me I will draw close to you and in this closeness I can change all things – not only in you but in all you touch. Without Me you can do nothing but with Me flowing through you all is possible.

     Offer yourself, your thoughts, your time, your praise, your heart. Yes, offer your heart My beloved for I will not only heal the brokenness but will enlarge your heart to love and pour out to others. You say at times, "Lord, I barely have enough strength in my heart to believe in you, I have nothing else to pour out or give to others." Oh love, My supply of love is limitless and I will enlarge your heart not only to have compassion and tender concern for others, but will give you rivers of living water to pour forth onto those who are weary and parched around you.

     I will make your barren fields lush with green grass and livestock. You will be abundant where before you were in lack. Even in your coming to Me to listen/read My words to you shows your willingness to reach out to Me. Stay in this place of receiving from Me.
"Some time later the brook dried up because there had been no rain in the land. Then the word of the Lord came to him: 'Go at once to Zarephath in the region of Sidon and stay there. I have directed a widow there to supply you with food.' So he went to Zarephath. When he came to the town gate, a widow was there gathering sticks. He called to her and asked, 'Would you bring me a little water in a jar so I may have a drink?' As she was going to get it, he called, 'And bring me, please, a piece of bread.' 'As surely as the Lord your God lives,' she replied, 'I don't have any bread—only a handful of flour in a jar and a little olive oil in a jug. I am gathering a few sticks to take home and make a meal for myself and my son, that we may eat it—and die.' Elijah said to her, 'Don't be afraid. Go home and do as you have said. But first make a small loaf of bread for me from what you have and bring it to me, and then make something for yourself and your son. For this is what the Lord, the God of Israel, says: The jar of flour will not be used up and the jug of oil will not run dry until the day the Lord sends rain on the land.' She went away and did as Elijah had told her. So there was food every day for Elijah and for the woman and her family. For the jar of flour was not used up and the jug of oil did not run dry, in keeping with the word of the Lord spoken by Elijah."  I Kings 17:7-16
"On the third day a wedding took place at Cana in Galilee. Jesus' mother was there,  and Jesus and his disciples had also been invited to the wedding.  When the wine was gone, Jesus' mother said to him, 'They have no more wine.' 'Woman, why do you involve me?' Jesus replied. 'My hour has not yet come.' His mother said to the servants, 'Do whatever he tells you.' Nearby stood six stone water jars, the kind used by the Jews for ceremonial washing, each holding from twenty to thirty gallons. Jesus said to the servants, 'Fill the jars with water'; so they filled them to the brim. Then he told them, 'Now draw some out and take it to the master of the banquet.' They did so, and the master of the banquet tasted the water that had been turned into wine. He did not realize where it had come from, though the servants who had drawn the water knew. Then he called the bridegroom aside and said, 'Everyone brings out the choice wine first and then the cheaper wine after the guests have had too much to drink; but you have saved the best till now.'"  John 2:1-10
"I am the

Lord

your God,

who brought you up out of Egypt.

Open wide your mouth and I will fill it.

"  Psalm 81:10