Prayer: How awesome to walk about in the healing You have provided for us by the beating You took on our behalf. You forgive us all our sins and heal all of our diseases. In Thee is complete forgiveness and a love so inspiring that in it no racism can exist, no dissensions, no fights or quarrels, but a love for all mankind to walk in wholeness and in the full knowledge of Jesus Christ. Let every tongue and every nation praise the Lord. Behold the works of His hands in all the creatures, sky, and earth. How Mighty are you, Oh God. When we take in Your vastness and behold You, our circumstances seem so small and easy to overcome in Thee. You have put a song to the Lord in each of us, let us sing it forth in gratefulness and love so full. Let the dance of our feet, the movements of our hands, the song from our inner man be a delightful sound of praise to You. How good are you. You fill our mouths wide with awe and laughter as we decrease and You increase in us. In Jesus name, Amen.

It is God's Will to Heal
When man does not have the answers we can be assured that God does. We've been conditioned to seek man first and then turn to God if we have no other options. Let us be reconditioned and seek God first. For a season I have been wrestling with standing in His wholeness and walking in the divine healing Jesus provided. It does not matter whether the illness is a cold, sinus infection, flu, cancer, or other infirmity. We have a promise sure in God as we come to understand that it is God's will for us to be healed and live abundantly in Him, here in the land of the living. When we understand this principle of God's heart, then we can lay hold to His promises by faith and be unmoved. No one in the Bible that came to Jesus for healing was ever turned away – it was always His will. He did not say, "No you have too much sin in your life, come back after you clean yourself up and maybe I'll heal you." "I'd rather you suffer to give God glory in this sickness." No, He replied in each instance where man approached Him or He passed by those in need with, "It is My will, be made whole, go and sin no more." What a delightful walk to serve the Lord and dwell with Him in the splendor of His holiness and take on His righteousness.
What if we really laid hold to this truth of the ages? What if those who are called by Jesus' name took a stand on the Word of God and said we have authority over sickness, for By Jesus' stripes/beatings we are healed. There is no "if, then" principle here or argument over whether He wills to heal us. There is just a receiving of what He did for us. There is a stand we take in speaking it, proclaiming it, believing Him, and fighting the good fight of faith. How much light in the world would we bring to this dark age if people knew they could go to the local church and leave completely changed, that they could approach a believer in Christ and have them lay hands on them and pray and they would recover. The hopeless would regain hope and renewed life and health, the sinner would turn from those fruitless deeds of darkness, those who are following false gods would let them go as they beheld the awesome might of God Almighty through Jesus Christ. Let us walk in this truth in our age today. Fear not political underpinnings, wars, or rumors of wars and just lay hold to what Christ laid hold of us for – to know God and be lights in the world.
Learning to Walk in His Healing
If walking in God's healing is new to us – it's okay – He will gently lead us and invite us to come higher in Him. The Lord has dealt gently with me in the past years teaching me not to speak such things as, "I get a sinus infection each spring and fall." I stopped proclaiming such sickness and proclaimed divine healing by speaking words of life and not death. When the symptoms would surface I would pray to God and proclaim out loud: "Bless the Lord, oh my soul and forget not all of His benefits, He forgives all my sins and heals all my diseases. By His stripes I was healed." I started doing this when symptoms first appeared until they were gone. At first it took a few hours or even days, but eventually they just stopped coming against me. I had no fear of getting the flu or other sickness in the workplace or in public settings, for I knew the Healer.
He taught me to walk out His healing in the less life threatening infirmities and then moved me into the more serious ones. He moved me from strength to strength. Recently, a more serious issue surfaced I humbled myself and asked the elders of our church to lay hands and pray for me that I may recover. When the enemy would hit me with symptoms after this, I had that basis of obedience to fight the onslaughts of the enemy. God taught Me what to say, pray, sing and walked with Me until complete healing was evidenced in my body.
There were times I was afraid and my knees even wanted to give way from fear. My body not only felt symptoms, but my mind was harassed with images of how bad the pain might get and what life would be like in my household without me. The enemy knows what images frighten us and uses these against us, so each person's will be varied. Such thoughts would often hit me when I was alone or in the darkest of night when I was the only one awake. It's all a tactic, fear not, for all fear is from the enemy and such heart rending thoughts are just flaming arrows aimed at disheartening our faith. Just know you are not alone, it's a common tool used on those who are fighting the good fight and standing on God's promises. Do not let these thoughts take hold, do not dwell on them, just rebuke them in Jesus name, and replace them with thoughts from the mind of Christ – whatsoever things are true (based on God's word), honest, just, pure, lovely, of good report and think on these things (Philippians 4:8).
When we draw near to God even in our thoughts, the enemy must flee. When I began to doubt and think, "I don't have enough faith to carry this off – I'm going to fail, won't have the faith to believe, and die of this sickness. I want to see your power at work in me here in the land of the living." I would cry out to God, "Help me in my unbelief that I may rise to the heights You call us to in Thee." I would repeat the beautiful and powerful Psalm 73:26: "My flesh and my heart faileth: but God is the strength of my heart, and my portion for ever." When we are standing in faith, it is imperative we find scripture that under-girds our fight and meditate on these words as well as speak them out to God – He loves hearing us recite His words.
In my experience, and everyone's is different, the healing came to me in waves and not only did He remove the infirmity but taught Me how to take authority over the pain and symptoms. As I felt symptoms to rebuke each one and waited for Him to reveal areas in My life where I was harboring junk in the hidden places. I would repent and release these wounds, hurts, and bitter places to Him. Oh, what a peace that washed over my whole spirit, soul, and body as each one was released. He was not only healing me, but cleansing the secret places. He was bidding me rise up and go and sin no more. He was making me whole.
As we walk with Him through the healing, we must be sensitive when God prompts us to pray (in the Spirit and in our understanding), worship as would bless His heart, saturate ourselves with His word, seek Him, or be still before Him let us do whatever He prompts, for it is He that works in us to will and do according to His good pleasure. Anytime I felt anxious, I would refocus on Him and do as He prompted and the symptoms would pass – It was awesome!  He will take us through to the healing – whether it is instant or to be walked out over time, all we have to do is follow. He will lead us forth in His joy and peace.
This recent infirmity made me take my focus off the world and put it on Him, and do you know what I found? In Him is everything we are pursuing. The healing became secondary to me, for the primary purpose of seeking Him was to know Him on a deeper level, receive His impartations of all He desired to give, offer sincere awe-inspired praise and thanksgiving to Him, and open myself to His presence in every cell of My body. In Him no darkness can dwell. In Him is everything that is life and light. I give praise to Him for the works He desires to do in mankind!
 Be Not Discouraged at Man's Response
After experiencing such a healing, how much I wanted to walk around the neighborhood, the marketplace, church, and other venues and just lay hands on the sick and share what God had shared with Me. As God prompts me to share I am obedient,  share enthusiastically, and lay hands and pray over all who will receive it. What He has freely given to me, I openly offer to others for it is the work Christ completed on the cross and through His resurrection that makes all things possible.
What I was surprised with was some of man's responses to my experience. I felt impatient and frustrated when I proclaimed what God had done and some didn't seem to get it. These dear souls weren't excited and quickly tried to change the subject. Did I mention, these precious ones were associated with religious organizations that proclaim Christ and His power. Some of these beloveds just didn't know how to receive such a truth in this day and age. They did not know what to do or how to respond when God manifested His power in another. So even in this healing and new place of standing, God is showing me the need to be gentle with all men – even those who don't yet understand how to receive or rejoice over such a divine miracle in a fellow man's body. He does not condemn us, but invites to experience more in Him.
It is okay if we don't get the response from man we were expecting when we share God's truths and even what He has done in us. Ours is only to proclaim as God prompts and the Holy Spirit will cultivate the seed. This ordeal changed my life and walk, and I wanted to share this with the world through this site to encourage and build up those who may be standing in His truth and seeking to know and walk in Him in higher ways.
We overcome by the Blood of the Lamb and the word of our testimony.  Seek the Lord on what you have faith to believe for and let Him bring you to greener pastures and higher levels of belief. What an exciting way to live!  What a sweet fellowship divine to walk around knowing our bodies have not only been set free from sin and we walk around in Jesus' righteousness fully forgiven, but that He has touched our mortal bodies to make us whole here on earth – to display the beauty of His splendor. Oh Love that will not let us go and draws all men to Thee!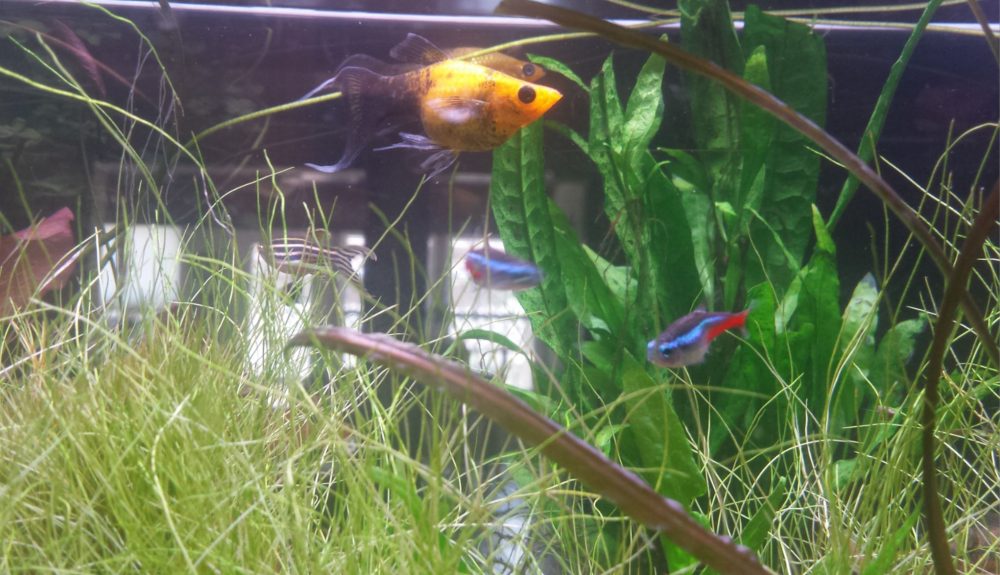 Psalm 103:1-5
"Bless the Lord, O my soul: and all that is within me, bless his holy name. Bless the Lord, O my soul, and forget not all his benefits: who forgiveth all thine iniquities; who healeth all thy diseases; who redeemeth thy life from destruction; who crowneth thee with lovingkindness and tender mercies; who satisfieth thy mouth with good things; so that thy youth is renewed like the eagle's."
Matthew 8:16-17
"When the even was come, they brought unto him many that were possessed with devils: and he cast out the spirits with his word, and healed all that were sick: that it might be fulfilled which was spoken by Esaias the prophet, saying, Himself took our infirmities, and bare our sicknesses."
I Peter 2:23-25
"When they hurled their insults at him, he did not retaliate; when he suffered, he made no threats. Instead, he entrusted himself to him who judges justly. 'He himself bore our sins' in his body on the cross, so that we might die to sins and live for righteousness; 'by his wounds you have been healed.' For 'you were like sheep going astray,' but now you have returned to the Shepherd and Overseer of your souls."
I John 1:5-9
"This is the message we have heard from him and declare to you: God is light; in him there is no darkness at all. If we claim to have fellowship with him and yet walk in the darkness, we lie and do not live out the truth. But if we walk in the light, as he is in the light, we have fellowship with one another, and the blood of Jesus, his Son, purifies us from all sin. If we claim to be without sin, we deceive ourselves and the truth is not in us. If we confess our sins, he is faithful and just and will forgive us our sins and purify us from all unrighteousness."
Worship Song