Who do you say that I am? What you've known Me as in the past is only the beginning. I Am present with you and will reveal Myself to you in new ways, in ways you have not fathomed, in ways you need. How much I love you, My child. I tenderly care for you. If you meditated on My love for you alone, it would take a lifetime to understand. Yet, I reveal more of My character to you in this lifetime.

         You've known Me as God, but not on a deeper level as friend with friend. You have wondered about My personality, humor, responses – how intimately I've created you to walk with Me. I invite all of My children to this fellowship, but many do not seek Me. They run here and there and pursue this and that but still do not find the deep satisfaction of knowing Me. When you know Me, even in your stillness with no seeming purpose or important title as man defines it, you will feel My presence, smile, and be filled to overflowing. How much more I will fill you in the movement, in the action of My purpose throughout your life.

         Come to know this still small voice. Come to know this wonder of My presence always with you. In doing this, your life will change. Your very being will change. For you will be so caught up in Me that the things of the earth, even that which has occupied you for some time, will seem unimportant, save the surpassing greatness of knowing Me.

         When you know Me you have found the purpose for which you were created, and everything else takes care of itself. Do not seek finances apart from Me, for even in the finding the getting and having will be empty. Do not seek relationships apart from Me, for in the fellowship there will be not satisfaction found but a continual longing for more. Do not seek the prestige of men for how shifting is man's pleasure and favor. Seek Me, seek to know Me, and let Me lead and guide your steps. How good to obtain this thing or that, to reach this or that goal all in fellowship with Me, hearing  a voice behind you saying, "This is the way, walk ye in it." Such rejoicing you will experience when the desired is obtained, for you do it in My flow, not in your own timing and strength.

         Yes, I've had to strip you of all the false coverings you used to seek satisfaction and identity in your past, but I bring you to a green pasture, cover you with a cloak of righteousness, and give you a position of purpose in Me. How delightful to know Me as all My names revealed in scripture. Such sweet fellowship will satisfy your moth that the draws of the earth will no longer be enticing. You will proclaim, "O love that will not let me go!" And find that It is My love for you, it is My voice calling to you.

         Seek to fellowship with Me daily, moment by moment, and it will seem as natural as breathing in an out. I delight to walk with you in this way. I will show you all you need to see, I will pour out My gifts upon you as needed, but you will be seeking the Giver and not the gift. All that is lack will be abundantly filled. Walk in this way with Me. Who do you say that I am? Let your answer be, My All.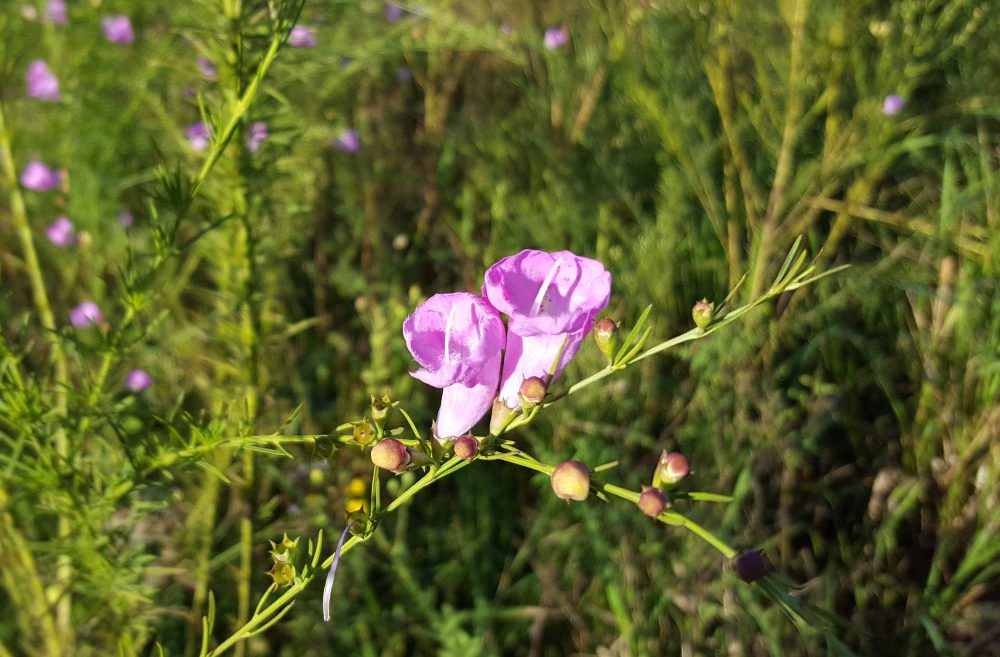 Matthew 16:15-17
"'But what about you?' he asked. 'Who do you say I am?' Simon Peter answered, 'You are the Messiah, the Son of the living God.' Jesus replied, 'Blessed are you, Simon son of Jonah, for this was not revealed to you by flesh and blood, but by my Father in heaven."

Jeremiah 31:3-6
The Lord appeared to us in the past, saying: 'I have loved you with an everlasting love; I have drawn you with unfailing kindness. I will build you up again, and you, Virgin Israel, will be rebuilt. Again you will take up your timbrels and go out to dance with the joyful. Again you will plant vineyards on the hills of Samaria; the farmers will plant them and enjoy their fruit.
There will be a day when watchmen cry out on the hills of Ephraim, 'Come, let us go up to Zion, to the Lord our God.'"
Hymn: Oh Love that Will Not Let Me Go
George Matheson – 1882
O Love that will not let me go, I rest my weary soul in thee;
I give thee back the life I owe, that in thine ocean depths its flow may richer, fuller be.
O Light that foll'west all my way, I yield my flick'ring torch to thee;
My heart restores its borrowed ray, that in thy sunshine's blaze its day may brighter, fairer be.
O Joy that seekest me through pain, I cannot close my heart to thee;
I trace the rainbow through the rain, and feel the promise is not vain that morn shall tearless be.
O Cross that liftest up my head, I dare not ask to fly from thee;
I lay in dust life's glory dead, and from the ground there blossoms red life that shall endless be.