I have made you more than a conqueror for I have made you my seasoned vessel fit for My purposes. I have brought you through the hard times with much resistance and have shown you how I can empower you and make your way and bring you songs of deliverance, even through the words you speak and my confidence on you that gives your words authority and power.

     My love, how I delight to use you more in these ways. How I need one that I can stand before men and say, "thus saith the Lord."  One who can bring order out of chaos and silence the mouths of the wagging tongues and bring forth those things that are needful rather than flowery.

     My love, I have said of thee, "I have need of thee." And you have answered My call and said, yes, Lord I will stand. You stood when you had no strength and called upon Me to be your strength, this path has not been easy but necessary. In the past, when you faced these battles you ran and I had to orchestrate other situations to teach you this lesson. Now, My love, I tell you that I can use your standing in many situations.

     You stood, faced rejection and misunderstanding, and even manipulation and even stepped forward without fear of your own life or well-being or position and revealed those things of darkness. Know that I Am pleased with you.  My hand upon you and My spirit flowing through you and us walking as one is My greatest joy.

     Even your enemies are frightened of you, for they do not know from whence you get your knowledge – I tell you the truth, you get your knowledge, understanding, insight from Me as I prompt you, send others to you, and even give you favor with all men.

     As I lead you into your next steps, be of great courage, for I Am with you.  I will unstop every blockage to make your way.  I delight that you desire to stay where I have placed you and let Me bring about what I will in this place. Those who have said, "We have no hope, it has always been this way and can never change" I will show these how well able I Am at changing even those things which they said couldn't be changed. I will bring peace where there was turmoil.

     I will stop the workings of manipulation and wagging tongues of gossip to bring about a joy swelling up in those who are called by My name and who will be, in those who have turned from My ways but hunger and thirst to come back so that they too will say, "Surely the Lord has done great things in this place." I declare truly that those who are broken and cast down will be soothed and raised up. I delight to do many mighty things in this place.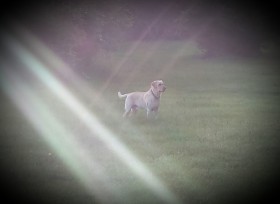 "And the Lord shall give them up before your face, that ye may do unto them according unto all the commandments which I have commanded you. Be strong and of a good courage, fear not, nor be afraid of them: for the Lord thy God, he it is that doth go with thee; he will not fail thee, nor forsake thee. And Moses called unto Joshua, and said unto him in the sight of all Israel, Be strong and of a good courage: for thou must go with this people unto the land which the Lord hath sworn unto their fathers to give them; and thou shalt cause them to inherit it." Deuteronomy 31:5-7