As we yield ourselves to the Master Potter, it can sometimes seem as if no progress is being made on our form. He asks us to yield our lives, our hearts, our thoughts, our very being to fashion us into what He knows is best. Ours is to rest in Him and let Him work all in us to reflect His glorious image to the darkness around. Ours is not to judge any dear ones in darkness, but invite them to partake. Invite them to behold the One who was, who is, and who always will be. It is He, our Beloved Savior, who will save that precious one from darkness and bring him into His glorious light. Ours is only to be a vessel poured out so that other's may see Christ in us.
At times we may feel restless thinking nothing in us is changing. Are we yielded? Are we spending time with Him in the secret places? We can fall prey to some traps that make us want to jump off the potter's table and do it ourselves, following are just three:
Self-Focus: We can be so busy about our own business then our progress may be slowed. We can have much to do, but let us do it in Him. Let us lay down in Him, rise up in Him, go about the day in Him.
Self- Effort: We can try to change our outward appearance secretly hoping it will make us new and clean within through harsh disciplines of the outward body; however, deep inside we can still remain unchanged. Let us also not fall for the trap of making ourselves into what seems best to us through self-effort which stands apart from His work of intimate touch in us.
Self-Exaltation: We can grow impatient with what He is making us into and how He wants to use us. We may sometimes feel like race car in a traffic jam. This is just pride raising it's self-promoting head making us think we must be used in a place we think is important for God's glory. Instead, let us be used right where He has us and let us yield even our preferences for where and how we are poured out.
In whatever areas within us that need to be strengthened, made whole, removed, and transformed into His image let us yield to Him and trust that He who began a good work in us is faithful to complete it. As our eyes stayed focused on Jesus, as our hearts beat with a oneness of intimacy and sweet fellowship, as we take each step He prompts us to take then we will at least see progress when we least expect it. Our mouths will be wide with awe and our hearts delight for we will be that useful vessel He desires to form us into.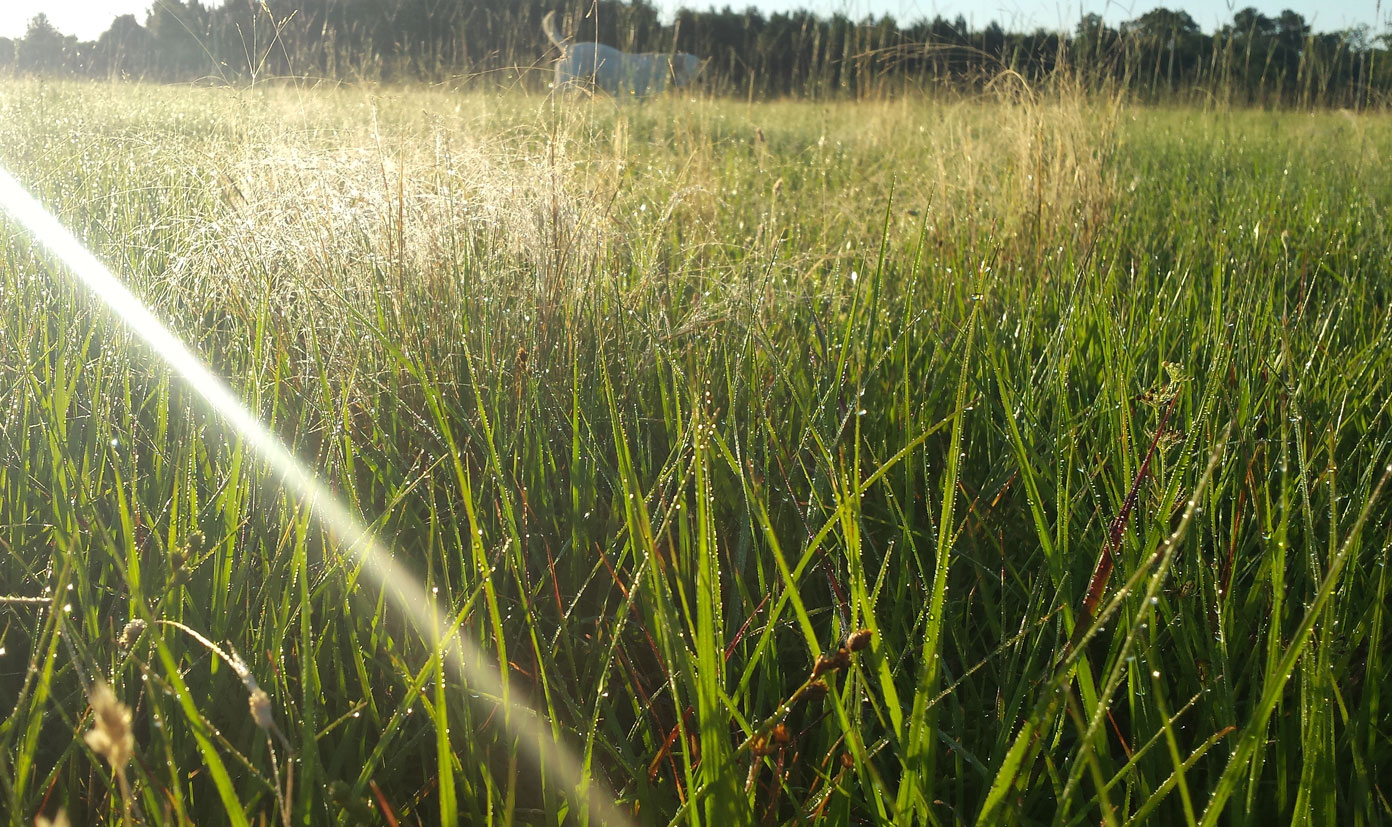 Jeremiah 18: 4-6
"And the vessel that he made of clay was marred in the hand of the potter: so he made it again another vessel, as seemed good to the potter to make it. Then the word of the Lord came to me, saying, 'O house of Israel, cannot I do with you as this potter?' saith the Lord. 'Behold, as the clay is in the potter's hand, so are ye in mine hand, O house of Israel.'"
Romans 12:1-2
"Therefore, I urge you, brothers and sisters, in view of God's mercy, to offer your bodies as a living sacrifice, holy and pleasing to God – this is your true and proper worship. Do not conform to the pattern of this world, but be transformed by the renewing of your mind. Then you will be able to test and approve what God's will is – his good, pleasing and perfect will."
Psalm 91:1-16
"Whoever dwells in the secret place of the Most High will rest in the shadow of the Almighty. I will say of the Lord, 'He is my refuge and my fortress, my God, in whom I trust.' Surely he will save you from the fowler's snare and from the deadly pestilence. He will cover you with his feathers, and under his wings you will find refuge; his faithfulness will be your shield and rampart. You will not fear the terror of night, nor the arrow that flies by day, nor the pestilence that stalks in the darkness, nor the plague that destroys at midday. A thousand may fall at your side, ten thousand at your right hand, but it will not come near you. You will only observe with your eyes and see the punishment of the wicked. If you say, 'The Lord is my refuge,' and you make the Most High your dwelling, no harm will overtake you, no disaster will come near your tent. For he will command his angels concerning you to guard you in all your ways; they will lift you up in their hands, so that you will not strike your foot against a stone. You will tread on the lion and the cobra; you will trample the great lion and the serpent. 'Because he loves me,' says the Lord, 'I will rescue him; I will protect him, for he acknowledges my name. He will call on me, and I will answer him; I will be with him in trouble, I will deliver him and honor him. With long life I will satisfy him and show him my salvation.'"