Oh, the rush of life. At times we can find we have entangled ourselves with the briars of self-ambition, comparing ourselves with others, life regrets, dissatisfaction of our current situation, efforts to make our own way, endeavors to get our name at the top of the organizational chart, and other distracting matters that inflict a bleed upon our hearts.
The one aim in life is to know Him, everything else will spring forth from this fountain of living water. From this place of intimacy with the Almighty we are connected with the Divine God of all creation and will feel more like ourselves and realize the reason we were created than what any other activity, substance, or renown can impart. From this place of intimacy with the Almighty we will naturally manifest the supernatural power of God and the greater works He proclaimed we would bring forth by His Holy Spirit living in us. Oh beloved, take heart and be not discouraged or overwhelmed, for the Lord thy God sees thee.
He desires to transform us into His image and make us one with Him. When we place our hope in Him, no matter what we have or don't have in this life, we can be filled with a joy overflowing and a peace that passes all understanding. We cannot even imagine the depths of the riches and knowledge of this union and the transforming power in our lives and the lives around us until we let everything else go, even our deepest desires and longings, and receive His all.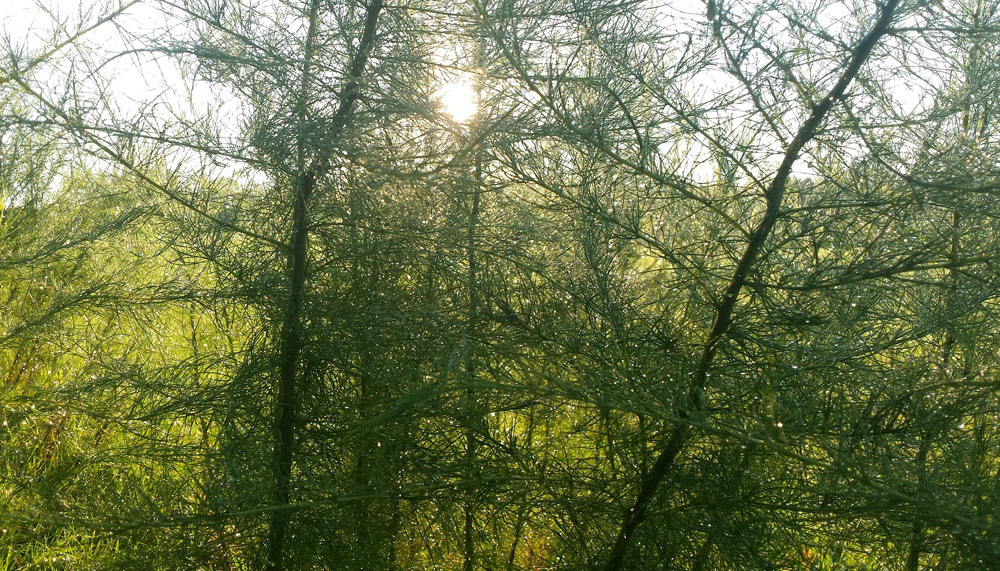 Below is a prayer Jesus prayed for those who knew Him and those who would come to know Him. He was about to become the pure sacrificial Lamb for all mankind to take away the sins of the world. He was about to fulfill the reason He put on human flesh and came to earth to walk among us. He was about to give His all so that we might lift our eyes and have new life, new hope, new purpose that cannot be soiled or stained, but a purpose in Him that is for this life and eternity. As you read the following prayer, read each word and hear the heart of compassion he has for us, the hope of a divine present and future He offers, and the loving invitation to partake of Him.
John 17:1-16
"Father, the hour has come. Glorify your Son, that your Son may glorify you. For you granted him authority over all people that he might give eternal life to all those you have given him. Now this is eternal life: that they know you, the only true God, and Jesus Christ, whom you have sent. I have brought you glory on earth by finishing the work you gave me to do. And now, Father, glorify me in your presence with the glory I had with you before the world began. I have revealed you to those whom you gave me out of the world. They were yours; you gave them to me and they have obeyed your word. Now they know that everything you have given me comes from you. For I gave them the words you gave me and they accepted them. They knew with certainty that I came from you, and they believed that you sent me. I pray for them. I am not praying for the world, but for those you have given me, for they are yours. All I have is yours, and all you have is mine. And glory has come to me through them. I will remain in the world no longer, but they are still in the world, and I am coming to you. Holy Father, protect them by the power of your name, the name you gave me, so that they may be one as we are one. While I was with them, I protected them and kept them safe by that name you gave me. None has been lost except the one doomed to destruction so that Scripture would be fulfilled. I am coming to you now, but I say these things while I am still in the world, so that they may have the full measure of my joy within them. I have given them your word and the world has hated them, for they are not of the world any more than I am of the world. My prayer is not that you take them out of the world but that you protect them from the evil one. They are not of the world, even as I am not of it. Sanctify them by the truth; your word is truth. As you sent me into the world, I have sent them into the world. For them I sanctify myself, that they too may be truly sanctified. My prayer is not for them alone. I pray also for those who will believe in me through their message, that all of them may be one, Father, just as you are in me and I am in you. May they also be in us so that the world may believe that you have sent me. I have given them the glory that you gave me, that they may be one as we are one – I in them and you in me – so that they may be brought to complete unity. Then the world will know that you sent me and have loved them even as you have loved me. Father, I want those you have given me to be with me where I am, and to see my glory, the glory you have given me because you loved me before the creation of the world. Righteous Father, though the world does not know you, I know you, and they know that you have sent me. I have made you known to them, and will continue to make you known in order that the love you have for me may be in them and that I myself may be in them."