What frustrations we bring upon ourselves, what restless feelings we needlessly endure, what fruitless efforts we operate in when we think we have to work for God, rather than letting Him work in and through us. We often stay so busy we miss the communion with the Holy Spirit and what He would have us spend our time and effort on in this life.
We see Martha being busy about what she thought would please the Lord, what would meet cultural expectations, and what made her feel purposeful. As she hurried around to prepare for Jesus and company, she began to feel frustrated and overwhelmed and complaint was on her lips about how little Mary was doing to help her. When we try to take on the load of the world and get into works rather than God's inspiration, we can easily begin complaining to God and others about our plight and all we feel we must do. Here is where finger pointing at others who we think are not doing enough comes forth. All of this striving, when the Lord asks that we be busy about His business as we let Him flow through us.
He desires such close intimacy that He will unction and impress our hearts in what we should do each day and in each moment. As we learn to invite Him in every moment, we will look back over our lives and can be confident that our works will be judged as gold, silver, and precious stone. Not one effort will have been wasted that we offer to Him and do as He works through us. Jesus explained, "He that doeth truth cometh to the light, that his deeds may be made manifest, that they are wrought in God" (John 3:21). This is a key passage, for it demonstrates that our works should be shaped by God. Some definitions of wrought include: carefully formed or worked into shape, molded, fashioned, built, shaped by hammering. Here we can see this truth of God working in us to will and do of His good pleasure in the story of the potter and the clay – we are as clay pots in His hands, as we yield our lives to Him, our desires, our thoughts, our actions then He can work in us what He desires.
As we stay close to Him we will know what we should spend time on each day, what we should do or say, and each effort can be an act of intimate worship as we offer ourselves as His vessels. Nothing is wasted, for what we offer to Him He multiplies and brings forth fruit. From the meanest of tasks to the greatest, all is purposeful and in each we can feel His pleasure and presence as we do each one not in obligation, but with a heart full of His love. Brother Lawrence, a 17th century monk, reveals this perfect state of communion with God in the book, The Practice of the Presence of God:
That we ought, once for all, heartily to put our whole trust in GOD, and make a total surrender of ourselves to Him, secure that He would not deceive us. That we ought not to be weary of doing little things for the love of GOD, who regards not the greatness of the work, but the love with which it is performed. That we should not wonder if, in the beginning, we often failed in our endeavours, but that at last we should gain a habit, which will naturally produce its acts in us, without our care, and to our exceeding great delight.
At first, this practice of committing every moment to our Beloved may seem daunting to the flesh, for we find ourselves filled by worldly distractions as we desperately strive to sedate ourselves and wrestle with feverish thoughts and emotions to find a satisfaction that does not come. This practice is just that – it's not a once and done performance, it's a practice that we get more skillful with over time as the Lord moves into deeper levels of surrender. However, as we surrender more of ourselves to Him this practice becomes a natural and calm state in which to live, and move, and have our being.
This surrender to constant communion becomes the natural way of living, and will feel as normal as breathing in and out. As we learn to commit each effort to Him with an open heart and willing body we are in essence saying, "What would you have me do now, Lord. What would you like to work through, in me, and pour through me?" As we grow more and more accustomed to communing as friend with friend with the Almighty, we will then discover we are ill at ease when we are not conscious of His presence and we choose to focus our attentions on worldly diversions.
It is here, in His perfect presence that we can be vessels through which His rivers of living water can flow out clean and clear onto all those around us – whether standing in line, sitting in traffic, collaborating with colleagues in an important meeting, feeding children, or even cleaning a toilet we can be filled so much with the presence of God that every act becomes a holy one. Our strength in doing each task comes from Him as we experience His delight at our open heart of love.
In this place we are in a constant state of conscious worship. We can experience the One who created the universe and feel his delight. In such a state, words of wisdom drop from our mouths, minds are inspired, thoughts quickened, words in season freely flow,  and prayers are offered up that are needful for those around us. In this state of being, all things are possible for God is so near and we actually realize it, for we are walking around and living lives that are fully awake. We are no longer just going through the motions. This is how we were created to live.
As we learn and apply this principle of not just doing works, but letting Him flow through us, inspire us, and manifest deeds that are wrought in God we can confidently walk through life knowing each step is purposeful, no effort is wasted, and it is He who strengthens and walks with us until we see Him face to face and hear Him say, "Well done, good and faithful servant."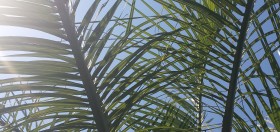 My sheep hear My voice and harken unto Me. Do not think walking with Me and letting Me in every area of your life some strange way of living, did I not create you to commune with Me? You exhaustion in your walk stems from working as Martha and not sitting as Mary. As you sit in My presence and commune with Me each moment, by conscious choice, then I refresh you.

     I give you wisdom and knowledge of this age to accomplish all of your tasks beyond what you could imagine. How much lighter your walk when you flow in My presence and display My power. You haven't seen anything yet, for I have much more to show you, much more for you to experience in Me.

     The way to these experiences is deeper in Me, letting Me into more recesses of your heart, into more time during your day and night, and choosing Me over your own preferences. I will fully satisfy where what you chose before would leave you empty still.

     Oh learn this lesson to choose Me every moment, for as you wrestle with this you think, "Why do I come to this uncomfortable feeling each day and I continually choose My own way?" My love, learn the lesson and move on with Me. I take you through this seeming feeling of uncomfortableness and usher you into My revealed purposes and power manifested. I tell you the truth, You give up so little in momentary satisfaction to gain so much of Me. This choice to choose Me over your own efforts, your own actions, your own thoughts, and your own methods for zoning out and sedating yourself rather than being fully conscious of Me and My ways  will be a life changing choice.

     So many come to this place and choose not to move on with Me. I beckon, I stand at the door and knock for My children to move further into Me and some come, many stay, but My love for them all is unfailing. Let us go up higher, My love. Let us see the view from My perspective and let us share in communion each moment. My love will never leave you empty but will satisfy you to overflowing.
"For God so loved the world that he gave his one and only Son, that whoever believes in him shall not perish but have eternal life. For God did not send his Son into the world to condemn the world, but to save the world through him. He that believeth on him is not condemned: but he that believeth not is condemned already, because he hath not believed in the name of the only begotten Son of God. And this is the condemnation, that light is come into the world, and men loved darkness rather than light, because their deeds were evil. For every one that doeth evil hateth the light, neither cometh to the light, lest his deeds should be reproved. But he that doeth truth cometh to the light, that his deeds may be made manifest, that they are wrought in God."  John 3:16-21
"But the pot he was shaping from the clay was marred in his hands; so the potter formed it into another pot, shaping it as seemed best to him."  Jeremiah 18:4
"As Jesus and his disciples were on their way, he came to a village where a woman named Martha opened her home to him. She had a sister called Mary, who sat at the Lord's feet listening to what he said. But Martha was distracted by all the preparations that had to be made. She came to him and asked, 'Lord, don't you care that my sister has left me to do the work by myself? Tell her to help me!' 'Martha, Martha,' the Lord answered, 'you are worried and upset about many things, but few things are needed -or indeed only one. Mary has chosen what is better, and it will not be taken away from her.'"  Luke 10:38-42