Total surrender is what You ask of us – You surrendered Your will to the Father and You were scourged for our diseases and crucified for our sins. What a way You made, Beloved Jesus. Such love woos us to a higher place in God. You ask us to release all that we think will satisfy and give us pleasure and take on what actually will satisfy and give You pleasure. In your pleasure is our joy found, for you made us, you know what we need, and you form us into what You created us to be. All of our best laid plans can never compare to Your will for our lives. For Your way meets the deep heart cries within us that echo, "There is more." Any sacrifice we make, any little bit of letting go – even of our full lives, is nothing compared with what You offer.
     Unhindered flow, this is how I desire to flow through My vessels. As each offers themselves completely to Me then My flow is unobstructed. How powerful these rivers of living water usher forth from My called and willing children. More powerful , more thirst quenching than you can even imagine. The needs of those met, the doubts of those removed, the hunger of the empty filled, the diseases of the sick healed, even in this flow is your satisfaction found.

     What I pour forth not only satisfies the vessel but all those in your path – My love poured out, My love manifested, My love and power in action even in this day. My giftings pouring from you onto the body of Christ – this is your calling – letting Me pour out, letting Me use and direct your life as I see fit. What joy is found by the ones who let Me use them fully. This is an eternal joy experienced here and evermore.

     Wake up, oh sleeper and rise from the dead, for My light has come to shine upon you and lighten a dark world. Do not be discouraged at the reports of man or even at what you see before your eyes, I can always make a better way and turn and leave an unexpected but very needful blessing. I desire to do this and do this through My vessels.

     Your surrender of your self, your will, your emotions, your logic, and a taking hold of vibrant faith to follow after Me with all of your might is what it takes. Do not turn back to lesser ways, but come up to My higher ways and let Me use you. You will not be disappointed My love, but your days will be filled with awe and intimacy with Me.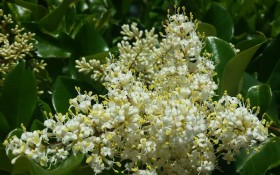 "And he was withdrawn from them about a stone's cast, and kneeled down, and prayed, Saying, Father, if thou be willing, remove this cup from me: nevertheless not my will, but thine, be done. And there appeared an angel unto him from heaven, strengthening him."  Luke 22:41-43
"Wherefore I give you to understand, that no man speaking by the Spirit of God calleth Jesus accursed: and that no man can say that Jesus is the Lord, but by the Holy Ghost. Now there are diversities of gifts, but the same Spirit. And there are differences of administrations, but the same Lord. And there are diversities of operations, but it is the same God which worketh all in all. But the manifestation of the Spirit is given to every man to profit withal. For to one is given by the Spirit the word of wisdom; to another the word of knowledge by the same Spirit; to another faith by the same Spirit; to another the gifts of healing by the same Spirit; to another the working of miracles; to another prophecy; to another discerning of spirits; to another divers kinds of tongues; to another the interpretation of tongues: But all these worketh that one and the selfsame Spirit, dividing to every man severally as he will. For as the body is one, and hath many members, and all the members of that one body, being many, are one body: so also is Christ. For by one Spirit are we all baptized into one body, whether we be Jews or Gentiles, whether we be bond or free; and have been all made to drink into one Spirit. For the body is not one member, but many."  I Corinthians 12:3-14
"But everything exposed by the light becomes visible—and everything that is illuminated becomes a light. This is why it is said:"Wake up, sleeper, rise from the dead, and Christ will shine on you." Be very careful, then, how you live—not as unwise but as wise, making the most of every opportunity, because the days are evil."  Ephesians 5:13-16