How good it is to seek the Lord, for He understands our weaknesses and bears with our broken hearts. He soothes the wounds that we either brought upon ourselves and others have inflicted upon us. As we sit in His presence and open ourselves to Him let us keep nothing hidden, for the deep weeping in our spirits can come forth unlocking the groans that God understands. Here we can find sweet consolation in His presence as the Holy Spirit gives us a comfort and a peace that passes all understanding.
He does not pour out His presence and provide consolation to leave us where we are – in our miseries and regrets. He covers us with His grace to bring us to greener pastures, to walk in higher ways fully operating in His great purposes for our lives. Even when we cannot fathom this fact, we must know it is the reality when walking with God. We may not be able yet to see the good plans He has for us for we only want to look back. So let us take courage, for He will never leave us or forsake us. His plans for us are good and when we have finished here we have all eternity to adventure with God. Perhaps we have come to this place of weeping and the need for comfort to expand our hearts and minds from the temporal to eternal.
What a beloved Shepherd who binds up our wounds and heals us, even in the here and now. He leads his dear sheep along the path at a pace in which each can keep in step. We move on in Him from strength to strength and from glory to glory as He continues to work in us to will and do according to His good pleasure. As we release the deepest parts of ourselves, He transforms us into His image until we stand before Him at last. Oh, love that will not let us go, may our hearts be always open to Thee!
     All of your desires are laid open before Me. At times, My children will go their own way but I draw them continually. How much I desire to bless you. I need you walking in My full strength and dignity and assurance of My calling in your life. Am I not Restorer of streets with dwellings? Am I not the One who makes your way known and your path straight? I will not leave this tender place in your heart unfulfilled, but will heal your wounds and emptiness with My salve.

     In this you have learned how precious a life is to Me, how important it is to stay to My path and keep close to My heart. I can make other, abundant ways. Even the choices of one can affect so many. So many ways unwalked for a heart of disobedience and rebellion even when I have the best pathway for your life. I can make abundant even your current path.

     I fill up this wound in you with My joy, peace, salve. Let Me soothe your wounds and be ye made whole. Watch and be in awe of what I will do in your life. Continue to walk ahead knowing that I had and still have good plans for you. Come, learn of Me. I will give you overflowing love for those around you. This place in your heart will no longer be empty, but filled with My presence.

     Continue to offer Me your desires, all of them, and let Me transform your heart and life into that way which is best and from My hand. Wait patiently for Me. Know that I bear with you long. Let My gentleness and mercy for the choices of others fill you to pour out with deep and sincere compassion. Let Me show you and take you into the greener pastures and new heights I desire to share with you. So many giftings I desire to pour into you and out through you. So many I will bring into your life for you to touch and speak My word of life into.

     Turn not away from anything I have prepared to pour on you. Let your heart rest in Me, let a new and real joy come forth from My Spirit to yours. Let the realness of My presence overtake you and change you in every part and way – even in how you interact with others and in how we spend time together. I will change your heart and not leave you desolate. How near I draw to you to comfort and bring you on with Me.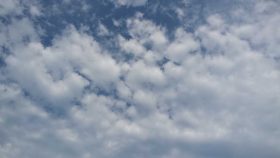 "He tends his flock like a shepherd: He gathers the lambs in his arms and carries them close to his heart; he gently leads those that have young."  Isaiah 40:11
"Peace I leave with you, my peace I give unto you: not as the world giveth, give I unto you. Let not your heart be troubled, neither let it be afraid."  John 14:27
"For the word of God is quick, and powerful, and sharper than any two edged sword, piercing even to the dividing asunder of soul and spirit, and of the joints and marrow, and is a discerner of the thoughts and intents of the heart. Neither is there any creature that is not manifest in his sight: but all things are naked and opened unto the eyes of him with whom we have to do. Seeing then that we have a great high priest, that is passed into the heavens, Jesus the Son of God, let us hold fast our profession. For we have not an high priest which cannot be touched with the feeling of our infirmities; but was in all points tempted like as we are, yet without sin. Let us therefore come boldly unto the throne of grace, that we may obtain mercy, and find grace to help in time of need."  Hebrews 4:12-16
"Now the Lord is that Spirit: and where the Spirit of the Lord is, there is liberty. But we all, with open face beholding as in a glass the glory of the Lord, are changed into the same image from glory to glory, even as by the Spirit of the Lord."  II Corinthians 2:17-18
"Blessed are they that mourn; for they shall be comforted."  Matthew 5:4