Whom have I in heaven but thee, and being on earth I desire none besides thee. Oh Lord, in my deepest despair I cried out to you and you heard my prayer. You heard my voice, my groans, My deepest soul making its way to your thrown. In this earnest please, you bent down and listened. Here is where you stop and listen to the souls of men, when we cry out to you in humility, in frailty, in sincerity. It is you who make my way, give wisdom for me to complete each task before me,  and give me favor with man to bring about your purposes here on earth. Oh beloved, how vast are your thoughts toward me. Oh Lord, you free me from the fear of man and make me to stand on your heights. What a blessed walk this is with you. I would want to walk no other way.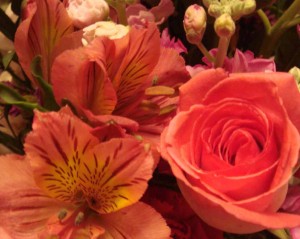 Walk with Me in the unknown. I know your way, only trust Me to lead you. So many would not walk in this way with Me. How delightful a way this is, for I provide for you, I make your heart to swell in joy. Even in your waking and sleeping you find joy, for you know I have you.

     You do not have to prepare or make your own way. You do not have to stand in your own strength, but lean on Me. You do not have to consider in your own wisdom, but flow in y limitless supply. Call upon Me, continue to stay connect with Me, and all will be well. I will make ways out of no ways. Ways that are impossible to man, I will open new ways for you. You will pour creativity and insight into all things, for you will know the best way to go.

     Even as My men and women of old had wisdom that surpassed the knowledge of the age of man, so to I give to those who walk in Me and seek Me. In this way, I give life to those you come in contact with, for you cannot help but flow in My river and pour out, for Am I not the very essence of generosity, of limitless supply.

     A word in season, a process simplified, wisdom applied to situations, means to supply I give to My beloved to pour you, pour out and continue to pour out for I will be your supply. Do not draw back, continue to offer, continue to walk in My light and shed light in the darkness, I will supply your way. If this one rejects you will I not make a greater way with you. You will be overcome with My blessings.
"I cried unto the Lord with my voice; with my voice unto the Lord did I make my supplication. I poured out my complaint before him; I shewed before him my trouble. When my spirit was overwhelmed within me, then thou knewest my path. In the way wherein I walked have they privily laid a snare for me. I looked on my right hand, and beheld, but there was no man that would know me: refuge failed me; no man cared for my soul. I cried unto thee, O Lord: I said, Thou art my refuge and my portion in the land of the living. Attend unto my cry; for I am brought very low: deliver me from my persecutors; for they are stronger than I.  Bring my soul out of prison, that I may praise thy name: the righteous shall compass me about; for thou shalt deal bountifully with me."  Psalm 142: 1-7