Oh My love, how cast down you have been and how whole and lifted up I desire to make you. By your own hand have you reaped what you have sown, yet in other realms have you been the target of rejection, manipulation, and stolen promises. I tell you this day I restore. What man and the enemy meant for your harm and utter destruction I will make good.

     Oh, do not think good is a consolation prize. When I say good I mean abundance, blessing, light. Good that counteracts darkness and feels the place with My light, mercy, peace, and love. Good that melts the hearts of mankind and brings them to repentance to have right relationship with Me. Good that satisfies the hungry and fills the wandering beggar with hope and purpose. Good that overcomes evil. Good that satisfies your heart.

     I redeem the time, I fill up that within you that has been for so long empty. How long you have trod ahead on nothing but fumes for fuel, but I fill your tank to overflowing. My believed, you did not understand how deep the wounds went, how these acts against you affected every area of your being. You have tried to keep this part of yourself propped up in effort, and not let anyone see this other part fall down, but you have been crushed, wounded, humiliated, yet in the crushing I bring forth new life. In the crushing you will be a strong plant I tend from the fertile soil and fashion into a new plant that bears fruit and is always green.

     The crushing was not your destruction but a breaking of your flesh, a removal of the dross, a chance to show you all that needed to be refined from within you to bring you froth to operate with My image. Your own image is gone. You look back and it seems as someone else's life. You remember the days of old and they do not reflect anything that is around you now. Do not let this startle you or melt your heart like wax.

     Let this new place fill you with an anticipation of what I will do next. You offer yourself to Me for I Am and you have no strength left to try to keep up the image of what you were in the days you counted as success, where you stood in the honor of man, relishing your own strength and influence. Now I raise you up a new vessel, purified of the pride that held you back from My purposes, tempered in the furnace of affliction so that your metal is fearless.

     My love, even as David was anointed by My prophet Samuel to be king over Israel, and his path looked as though it was a straight line from honor to honor until My word was fulfilled, yet there were many turns in the road. He was lifted up and honored by King Saul after the slaying of Goliath but soon was cast down and ran for his life to hide in caves by even the one who before had honored him. How far from My promise did his path appear in these days of rejection and sorrow. Did I not fulfill My word to him. Did not from even his very lineage I bring forth the promised Messiah, Jesus. Consider Joseph who I gave a dream of governance over the land and even soon after he was sold into slavery and forsaken by his family, lifted up by Potiphar only to be cast into prison for a crime he did not commit. Yet, at the appointed time he was lifted up to be second in command over the land only to Pharaoh.

     Do not view your crushing as a denial of purpose, but let Me take you into your purpose in Me even through the circumstances. Get into Me, focus on Me, and surely will your purpose be fulfilled. Do not seek to accomplish anything apart from Me, for I Am your purpose. All that you do or accomplish should be a result of our communion and constant oneness. View the crushing as a tool which brought you from yourself and human aspirations to a place hidden in Me. For here does your purpose remain. Here is your fulfillment found. Here, in Me, is your hope and life forevermore.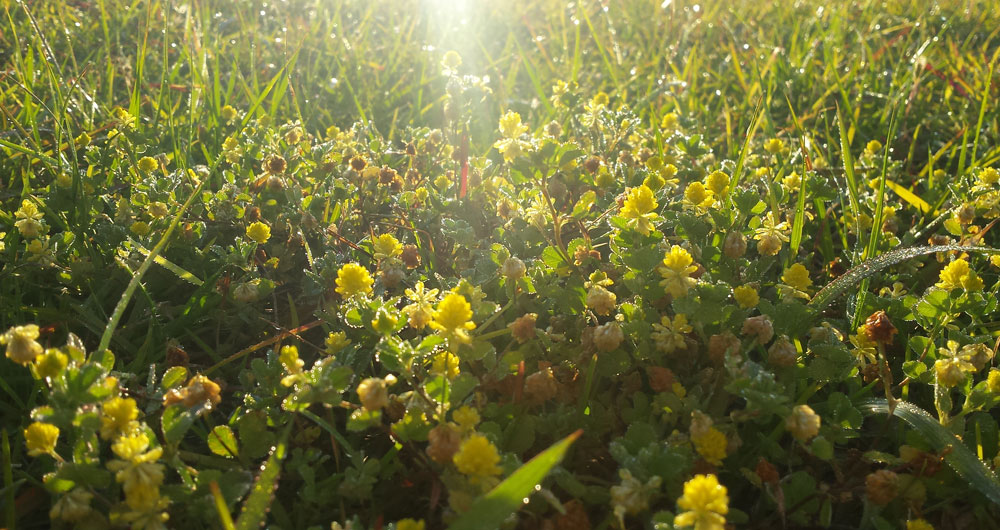 John 12:24
"Very truly I tell you, unless a kernel of wheat falls to the ground and dies, it remains only a single seed. But if it dies, it produces many seeds."
Isaiah 48:1-15
"Listen to this, you descendants of Jacob, you who are called by the name of Israel and come from the line of Judah, you who take oaths in the name of the Lord and invoke the God of Israel – but not in truth or righteousness – you who call yourselves citizens of the holy city and claim to rely on the God of Israel – the Lord Almighty is his name: I foretold the former things long ago, my mouth announced them and I made them known; then suddenly I acted, and they came to pass. For I knew how stubborn you were; your neck muscles were iron, your forehead was bronze. Therefore I told you these things long ago; before they happened I announced them to you so that you could not say, 'My images brought them about; my wooden image and metal god ordained them.' You have heard these things; look at them all. Will you not admit them? From now on I will tell you of new things, of hidden things unknown to you. They are created now, and not long ago; you have not heard of them before today. So you cannot say, 'Yes, I knew of them.' You have neither heard nor understood; from of old your ears have not been open. Well do I know how treacherous you are; you were called a rebel from birth. For my own name's sake I delay my wrath; for the sake of my praise I hold it back from you, so as not to destroy you completely. See, I have refined you, though not as silver; I have tested you in the furnace of affliction. For my own sake, for my own sake, I do this. How can I let myself be defamed? I will not yield my glory to another. "Listen to me, Jacob, Israel, whom I have called: I am he; I am the first and I am the last. My own hand laid the foundations of the earth, and my right hand spread out the heavens; when I summon them, they all stand up together. Come together, all of you, and listen: which of the idols has foretold these things? The Lord's chosen ally will carry out his purpose against Babylon; his arm will be against the Babylonians. I, even I, have spoken; yes, I have called him. I will bring him, and he will succeed in his mission."
Song: Inebreited by Eric Gilmour