In our walk with the Lord, at times we may question whether God has chosen the right person to bring about His purposes. We may think He has mistaken us for someone else with His calling in our lives. Can we do what God has called us to do?  No, we can't possibly accomplish what God has called us to do by ourselves or even with 10,000 men. However, we can always accomplish what God has called us to do as we let Him work in us to will and do of His good pleasure. He called us and He will bring it forth through us as we offer ourselves to His will and way.
Gideon posed the same question when the Lord called Him to save the children of Israel from the Medianites (Judges 6). Gideon basically said, "I do not come from a rich family, we are considered lowly by man's standards, and even within my family I am the most unworthy." The Lord assured Gideon that He had the right person and that He would be with him to defeat this vast army. God's call was irrevocable. According to the Strong's Concordance, the definition of the words irrevocable or without repentance, as found in Romans 11:29 (NIV or KJV): "not to be repented of, about which no change of mind can take place, not affected by change of mind." God's call on us is unchanging. When we begin to wrestle with God's call in our lives, let us check to see if we are trying to accomplish it in our own strength. Let us ensure we are depending solely on His righteousness, gifting, presence, and leading.

As we offer up more and more of ourselves to God and let His light shine in every area of our lives, we come to a greater understanding that our righteousness is as filthy rags. In this light we may want to shrink back, as Isaiah proclaimed, "Woe is me! for I am undone; because I am a man of unclean lips, and I dwell in the midst of a people of unclean lips: for mine eyes have seen the King, the Lord of hosts" (Isaiah 6:5). It can be discouraging when the Lord continues to refine us and reveals new layers within ourselves that needs to be dealt with. He gently reveals impatience, doubts, impure thoughts, selfish motives, and other discouraging characteristics still at work within us. At these times, the question from our hearts comes forth, "God, do you have the right person?" Yes, He knew of all these things about ourselves before we did. We learn to put no confidence in the flesh, but rely fully upon Him – whether we've walked in His call for our lives for 5 minutes or 50 years. It is here we more fully understand of His finished work on the cross and that  greater is He that is in us. As we gaze at the cross intently, we become more grateful for what He offered and provided for us by His sacrifice – His righteousness for our unrighteousness, His strength for our weakness, His loving heart for our hateful heart, and so many other virtuous replacements for our broken state of being. 
When God calls a person for His purposes, He sees what He will make them into and accomplish through such a willing vessel. God looks upon our hearts, not the outward appearance. The calling is not based on what a person is, has accomplished, or can do in their own strength. Throughout history, we often see God using the most unlikely vessels to accomplish His greatest purposes.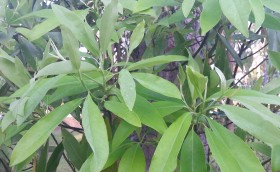 I have much to reveal to you, you think even now that I am not working on your behalf. My love I do not judge you for this, I see your weakness. I know you wrestle with following Me and letting go of yourself and following the way you think best. You still are unsure that you hear Me, for I have spoken to you of things beyond your reach. I will show you that you are on the right path.

     You bear greatly with Me, you want to follow My leading, you want to hear from Me, you want to know it is I Am who speaks to you. Knowing this you will follow Me anywhere. You cannot get off My path unless you choose to do so and take the steps to remove yourself from My purposes for you. My gifts and callings are irrevocable, so even if you went a lesser way than I am making you would still operate in the gifts I have given to you, but on a lesser scale. 

     What I bring forth today you are ready for. Do not shrink back, do not wonder if you heard me correctly, be bold and stouthearted and step into My purposes for you. My love, I hear your groanings and they do not come out of a selfish heart or a heart of doubt. All My called ones came to this pivotal crossroads when they could either go their own way or let me prove to them that it is Me they hear and I am leading. I will show you that you have heard correctly and you will be able to follow Me on. My beloved friend, I want your companionship.I want this walk with you to the greatest extent that I can use you while here on earth.
"

And the

Lord

looked upon him, and said, 'Go in this thy might, and thou shalt save Israel from the hand of the Midianites: have not I sent thee?'

And he [Gideon] said unto him, 'Oh my Lord, wherewith shall I save Israel? behold, my family is poor in Manasseh, and I am the least in my father's house.'

And the

Lord

said unto him, 'Surely I will be with thee, and thou shalt smite the Midianites as one man.'"  Judges 6:14-16
"

For this is my covenant unto them, when I shall take away their sins. As concerning the gospel, they are enemies for your sakes: but as touching the election, they are beloved for the father's sake. For the gifts and calling of God are without repentance.

"  Romans 11:27-29
"

Brethren, I count not myself to have apprehended: but this one thing I do, forgetting those things which are behind, and reaching forth unto those things which are before,

I press toward the mark for the prize of the high calling of God in Christ Jesus.

"  Philippians 3:13-14