What I have for you is not too good for you. It is not something where you say, "This is too good for me, the Lord would not do all of this for me." Even in My speaking it forth and in your believing that it can be your identity you say, "This is too much for me, I do not deserve it." But My child, I say to you I am no respecter of persons, I have chosen you, I have made you, I have worked with you to bring you to this point, and it pleases me greatly to bestow My identity, My giftings, My call upon you.


     Have you not wondered why you have been groans and sighs as My desires come forth from your Spirit. How your heart longs. My love, I tell you even this day, I have brought you through a place of emptiness to longings birthed from My Spirit coming forth and overtaking your heart. The truth echoes in your heart, "There is more, come on along with Me."

     You have been afraid of the more, but I tell you this is only a false covering and not the identity of those called by my name. Whether I enlarge your influence and pour you out to those at home or abroad ready your heart for new adventure with Me. For are not the cattle on a thousand hills belong to Me. You are tender hearted to understand and to be sensitive to My unctions that you will speak life even in those in the path to go to each place I send you. You work for Me so you go where I send you and I will make provision and protection for you to bring you in the way that I desire you to walk to reach those I desire you to pour out on. And when I have finished with you I will bring you to Me.

     There is not fear in My commission. I say again, there is no fear in My commission. But here is a confident trusting that all is well. That God sees every one of my steps and I will bring you to each one victoriously, saith the Lord. Oh I delight to tell you, I delight to reveal, because the longing and the sighing has been percolating within you for years. I have been birthing and developing this in you. Did I not say in My word, "I will give you the desires of your heart." These refined longings point to My desire for your life – to Your identity in Me. You could not see what I have called you to and created you to be because you thought you did not deserve it.

     How delighted, how delighted I am in you, My love. This is not too high of a place, and you have wondered, "Why has it been so hard, why can't I just have a life like others and enjoy myself. Why do the lives of others seem so easy?" Because for a little while, I have needed to crush you to make you greater. I have needed to crush you to make you understand and taste what others  have gone through so that you can speak knowledgeably about what they have tasted – the bitterness and gall and that you can come back from that and declare, "Thus saith the Lord, this is a far greater place to be in the shadow of the Almighty than in the sun scorched land of the enemy. What promises relief and satisfaction always ends in destruction and despair – that is the lie of the enemy, that is the façade and mirage of the temptation, but what God gives is greater. What He gives is sustaining, what He gives is life giving not only to us but to all those around us. God operates in blessings, the enemy operates in cursing."

     I tell you I want you to be a blessing to all. Yes, I will show you My way but know that your time of crushing is coming to an end. Because at times you've even said, "I don't know how long I can take this." Even at times you seem to come to the end of yourself when you hear others telling stories and boasting of their worldly exploits and adventures. You long and in your heart you cry out, "Why not me?" Because what I give you is authentic. My love, the depths of despair of these you do not know. Do not judge by the identities they portray but at the right time, at the appointed season, reveal to them the place I can bring them. Reveal the place I desire them to traverse with Me. For will I not even give you words of life to speak to them when they have come to the end of themselves.

      What I give you will change the nations. What I give you will change each person I send you to. You will speak life to others as I prompt, You will bless as I give you means, and you will speak as I give you utterance. Even the shadow of your presence I will anoint. I say again, even the shadow of your presence I will anoint that lives will be changes, that conviction will be brought, that blind eyes will be opened that all that desire Me will see, all that do not yet know Me will know Me. I will orchestrate each meeting. I will orchestrate each relationship that is formed  so that you can pour out and not only that that you can be enriched, My love.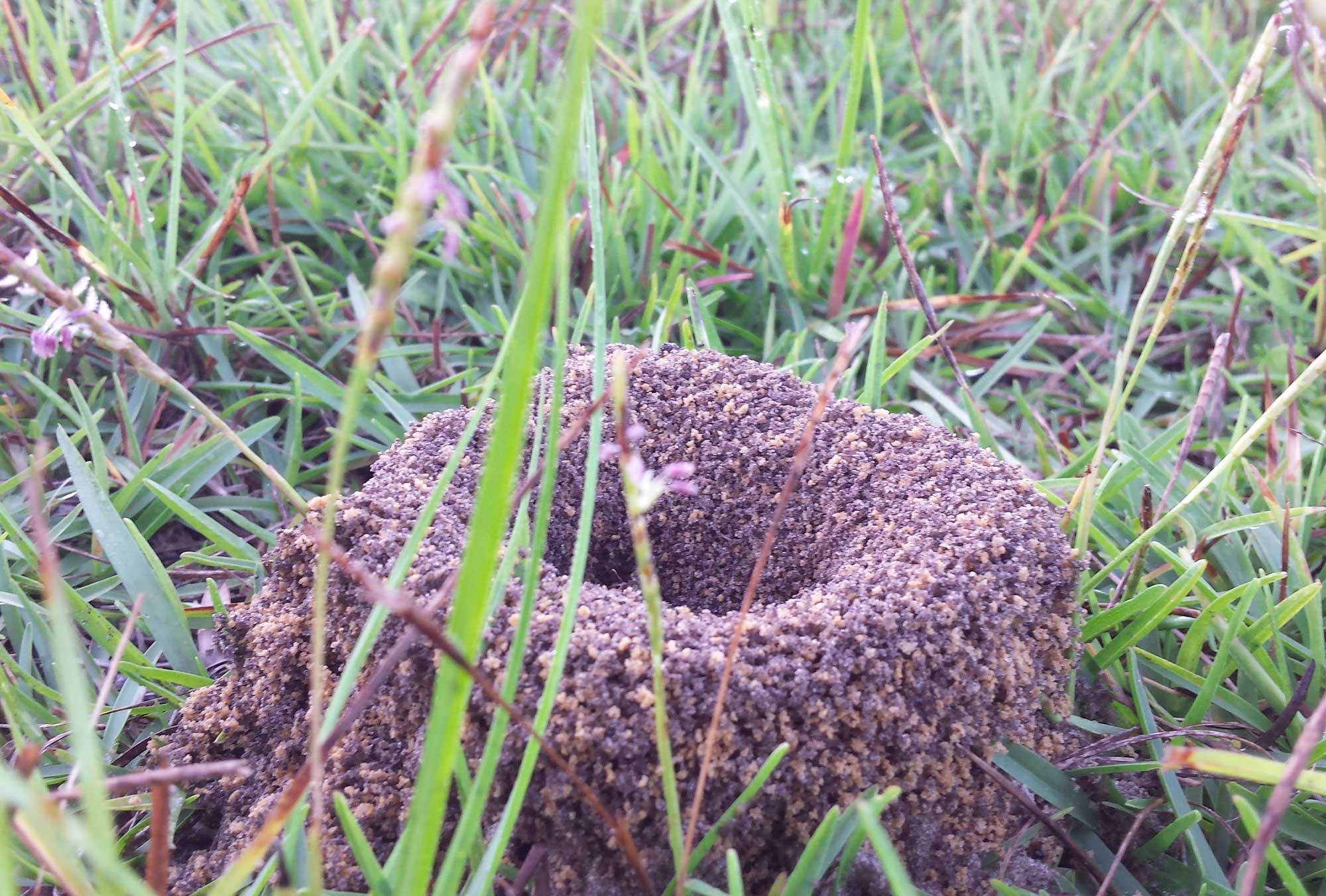 Acts 5:12-16
"The apostles performed many signs and wonders among the people. And all the believers used to meet together in Solomon's Colonnade. No one else dared join them, even though they were highly regarded by the people. Nevertheless, more and more men and women believed in the Lord and were added to their number. As a result, people brought the sick into the streets and laid them on beds and mats so that at least Peter's shadow might fall on some of them as he passed by. Crowds gathered also from the towns around Jerusalem, bringing their sick and those tormented by impure spirits, and all of them were healed."
Acts 10:34-35
"Then Peter began to speak: "I now realize how true it is that God does not show favoritism but accepts from every nation the one who fears him and does what is right."
I John 4:18
"There is no fear in love. But perfect love drives out fear, because fear has to do with punishment. The one who fears is not made perfect in love."
Worship Song: Eye of the Storm by Ryan Stevenson
My Identity in Jesus Christ
Special thanks to MercyMe.org for the resource "My Identity in Jesus Christ"
This listing of scriptures and descriptions can help us understand the rich, vast, and authentic identity of believers.
John 1:12 & Romans 8:16  I am a child of God.
John 15:1,5  I am a part of the true vine, a channel (branch) of His Life.
John 15:15  I am Christ's friend.
John 15:16  I am chosen and appointed by Christ to bear His fruit.
Acts 1:8  I am a personal witness of Christ for Christ.
Romans 3:24  I have been justified and redeemed.
Romans 5:1  I have been justified (completely forgiven and made righteous) and am at peace with God.
Romans 6:1-6  I died with Christ and died to the power of sin's rule in my life.
Romans 6:7  I have been freed from sin's power over me.
Romans 6:18  I am a slave of righteousness.
Romans 6:22  I am enslaved to God.
Romans 8:1  I am forever free from condemnation.
Romans 8:14-15; Galatians 3:26 & 4:6  I am a son of God (God is literally my "Papa").
Romans 8:17  I am an heir of God and fellow heir with Christ.
Romans 11:16  I am holy.
Romans 15:7  Christ has accepted me.
1 Corinthians 1:2  I have been sanctified.
1 Corinthians 1:30  II have been placed in Christ and He is my wisdom, righteousness, sanctification, redemption.
1 Corinthians 2:12  I have received the Spirit of God that I might know the things freely given to me by God
1 Corinthians 2:16  I have been given the mind of Christ.
1 Corinthians 3:16; 6:19  I am a temple (home) of God; His Spirit (His life) dwells in me.
1 Corinthians 6:17  I am joined to the Lord and am one spirit with Him.
1 Corinthians 6:19,20  I have been bought with a price; I am not my own; I belong to God.
1 Corinthians 12:27; Ephesians 5:30  I am a member of Christ's body.
2 Corinthians 1:21  I have been established in Christ and anointed by God.
2 Corinthians 2:14  He always leads me in His triumph in Christ.
2 Corinthians 5:14,15  Since I have died, I no longer live for myself, but for Christ.
2 Corinthians 5:17  I am a new creation.
2 Corinthians 5:18,19  I am reconciled to God and am a minister of reconciliation.
2 Corinthians 5:21  I am the righteousness of God in Christ.
Galatians 2:4  I have liberty in Christ Jesus.
Galatians 2:20  I have been crucified with Christ, and it is no longer I who live, but Christ lives in me.
Galatians 3:26,28  I am a child of God and one in Christ.
Galatians 4:6,7  I am a child of God and an heir through God.
Ephesians 1:1; 1 Corinthians 1:2; Philippians 1:1; Colossians 1:2  I am a saint.
Ephesians 1:3  I am blessed with every spiritual blessing.
Ephesians 1:4  I was chosen in Christ before the foundation of the world to be holy and without blame before Him.
Ephesians 1:5  I have been adopted as God's Child.
Ephesians 1:7,8  I have been redeemed and forgiven, and am a recipient of His lavish grace.
Ephesians 2:5  I have been made alive together with Christ.
Ephesians 2:6  I have been raised up and seated with Christ in heaven.
Ephesians 2:10  I am God's workmanship, created in Christ to do His work that He planned beforehand.
Ephesians 2:13  I have been brought near to God.
Ephesians 2:18  I have direct access to God through the Spirit.
Ephesians 2:19  I am a fellow citizen with the saints and a member of God's household.
Ephesians 3:6  I am a fellow heir, a fellow member of the body, and a fellow partaker of the promise in Christ Jesus.
Ephesians 3:12  I may approach God with boldness and confidence.
Ephesians 4:24  I am righteous and holy.
Philippians 3:20  I am a citizen of heaven.
Philippians 4:7  His peace guards my heart and my mind.
Philippians 4:19  God will supply all my needs.
Colossians 1:13  I have been delivered from the domain of darkness and transferred to the kingdom of Christ.
Colossians 1:14; Colossians 2:13-14  I have been redeemed and forgiven of all my sins.
Colossians 1:27  Christ Himself is in me.
Colossians 2:7  I have been firmly rooted in Christ and am now being built up and established in Him.
Colossians 2:10  I have been made complete in Christ.
Colossians 2:12,13  I have been buried, raised, and made alive with Christ, and totally forgiven.
Colossians 3:1  I have been raised with Christ.
Colossians 3:3  I have died, and my life is now hidden with Christ in God.
Colossians 3:4  Christ is now my life.
Colossians 3:12; 1 Thessalonians 1:4  I am chosen of God, holy and dearly loved.
1 Thessalonians 5:5  I am a child of light and not of darkness.
2 Timothy 1:7  I have been given a spirit of power, love, and discipline.
2 Timothy 1:9; Titus 3:5  I have been saved and called (set apart) according to God's purpose and grace.
Hebrews 2:11  Because I am sanctified and am one with Christ, He is not ashamed to call me His.
Hebrews 3:1  I am a holy partaker of a heavenly calling.
Hebrews 3:14  I am a partaker of Christ.
Hebrews 4:16  I may come boldly before the throne of God to receive mercy and find grace to help in time of need
1 Peter 2:5  I am one of God's living stones and am being built up as a spiritual house
1 Peter 2:9,10  I am a part of a chosen race, a royal priesthood, a holy nation, a people of God's own possession.
1 Peter 2:11  I am an alien and stranger to this world that I temporarily live in.
1 Peter 5:8  I am an enemy of the devil. He is my adversary.
2 Peter 1:4  I have been given God's precious and magnificent promises and I am a partaker of the divine nature.
1 John 3:1  God has bestowed a great love on me and called me His child.
1 John 4:15  God is in me and I am in God.